Maybe it's the 100+ degree weather, but my kids and I just haven't felt like going outside much this summer. It is so easy to just sit indoors in the air conditioning. But guys–Enough is enough! We needed to get outside and PLAY.
So, I made the girls some
fizzy dissolving dinosaur eggs

I have head about these before, but the recipe I saw used citric acid, which I didn't have. So! I decided to just make a thick paste out of Baking Soda and water. I started with about a 1 C (Baking Soda) to 1 TBSP (water) ratio, and just added more of one or the other every time it was too thin or too thick. I know, super scientific.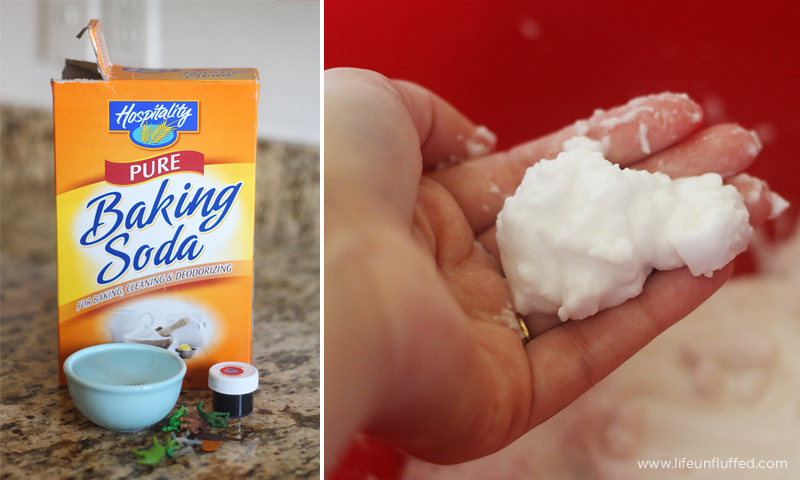 Then, I just put little tiny dinosaurs in the middle of them, covered 'em up, and formed them into egg shapes. The girls loved helping with this part. We also dyed a little of the baking soda solution pink, but ended up liking the plain white better.
After we were happy with all the eggs, we let them dry overnight, and they were ready to use! Woo-hoo!
We headed outside armed with spray bottles of vinegar and some wooden skewers to help the girls dig out the dinosaurs.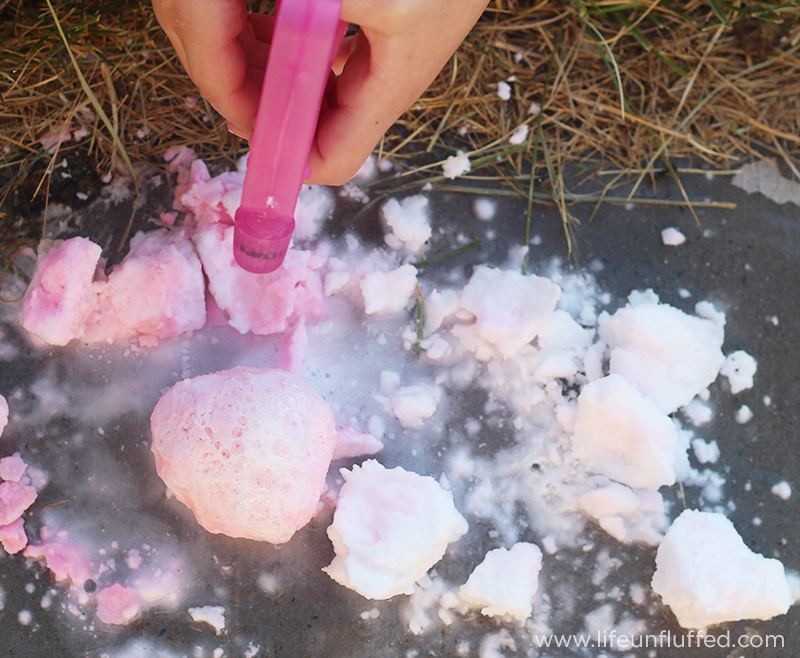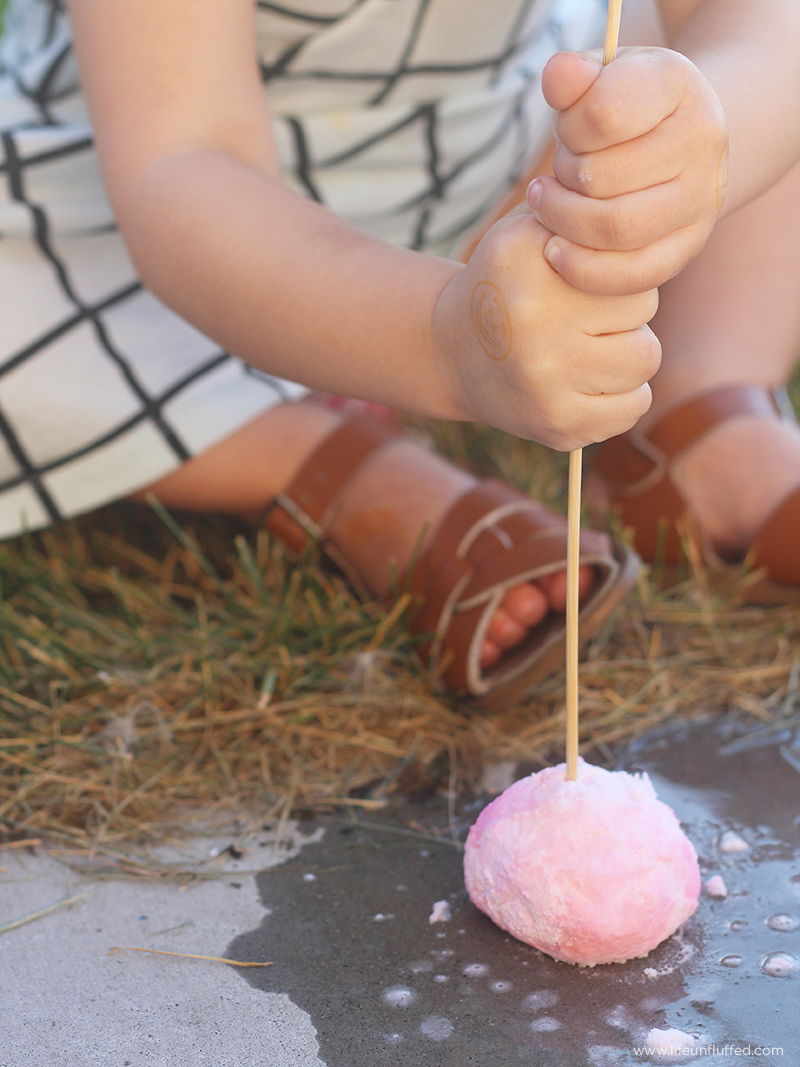 They LOVED this activity. They couldn't believe their eyes when the eggs first started fizzing, and got even more excited when they started to see the dinosaur. Our neighbors probably wondered what was going on, because their little screams of delight were hilariously high-pitched and loud. Just the way I like them!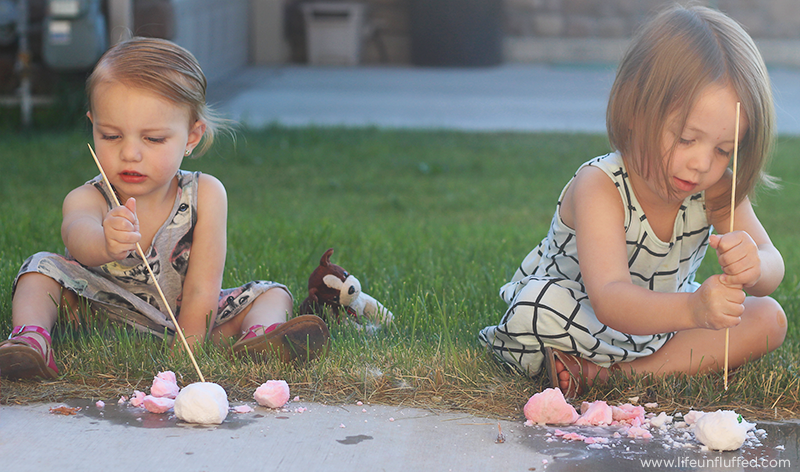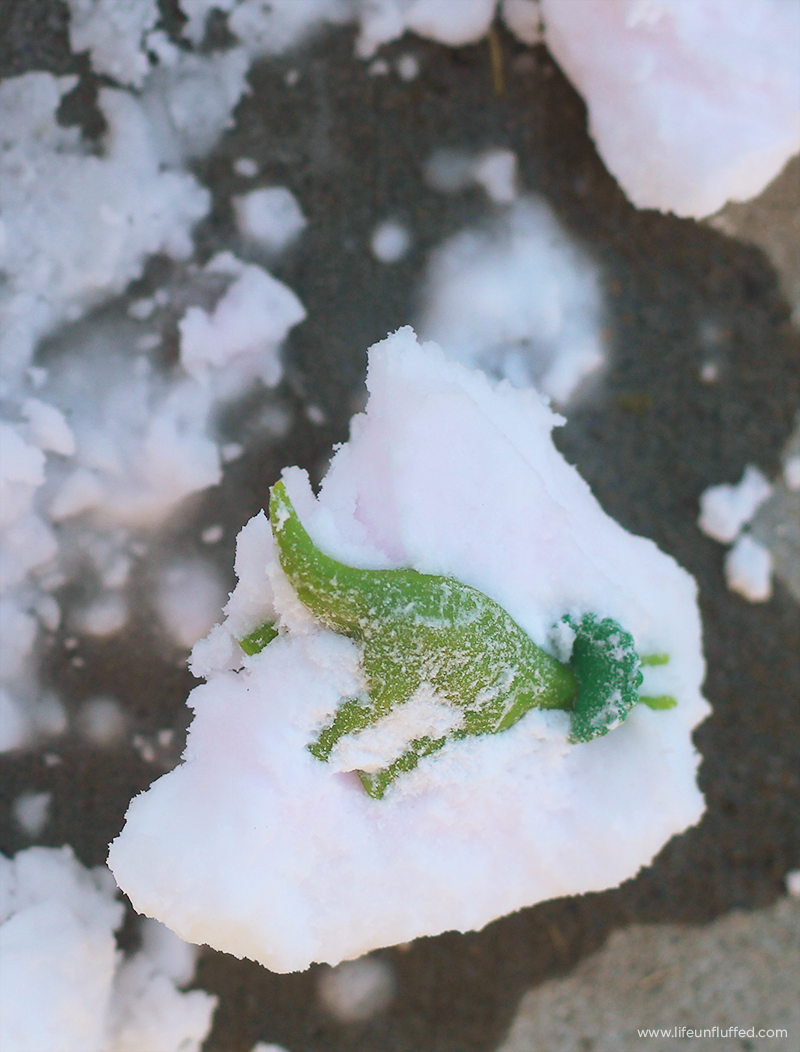 These dissolving dinosaur eggs were such a hit as an outdoor activity. They loved it, and played with the dinosaurs for hours afterward.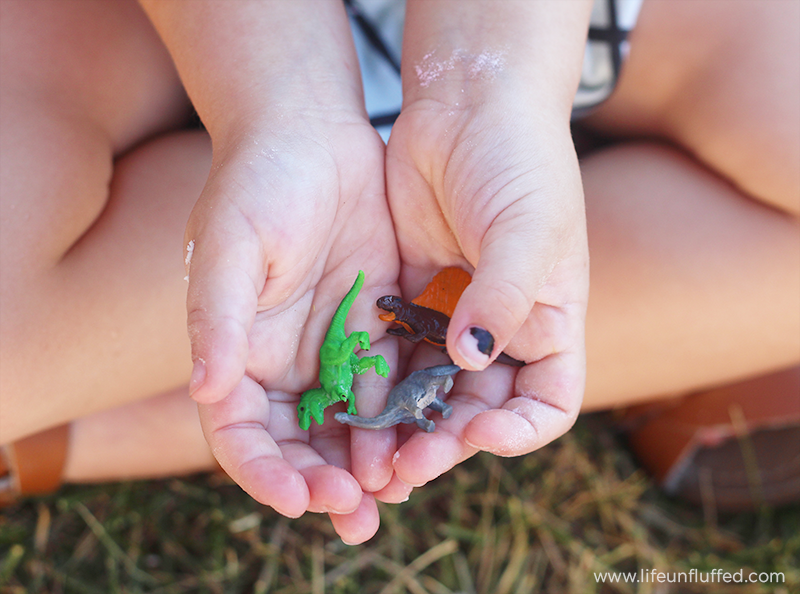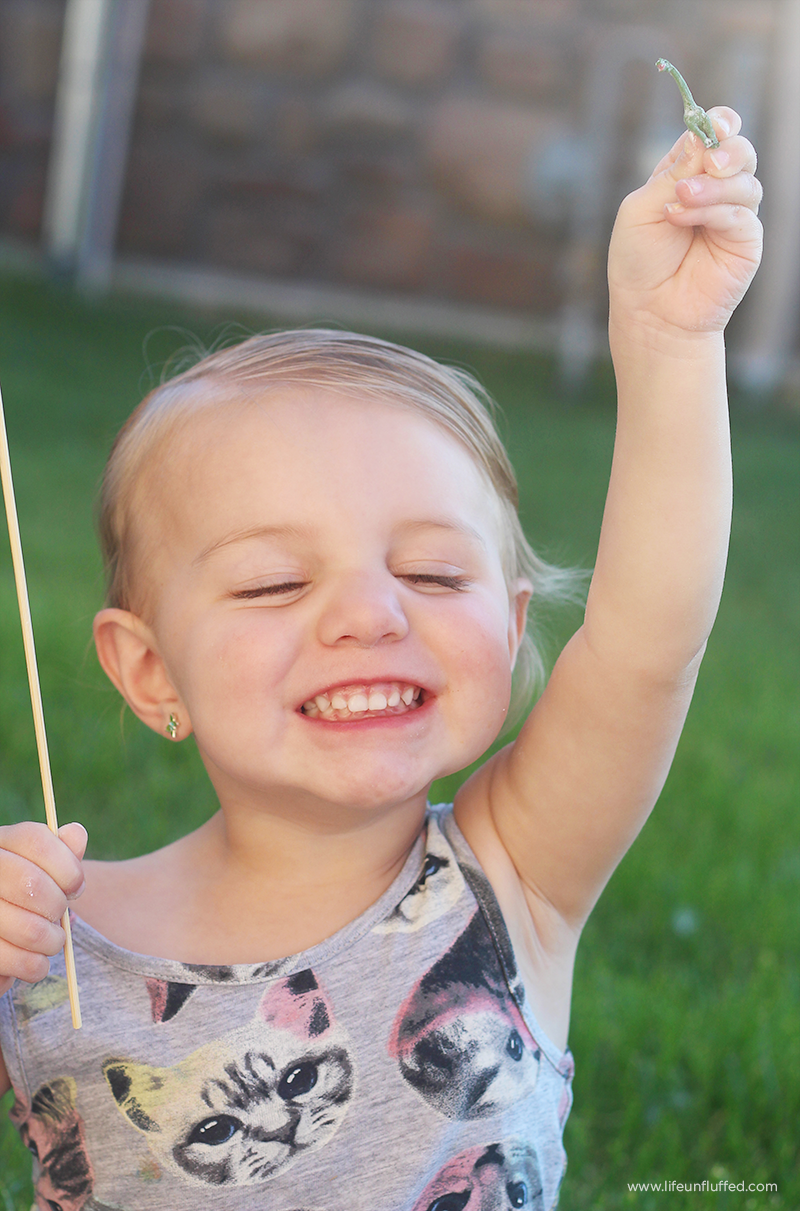 What are your favorite outdoor activities to do with your kids? I definitely need to add more to my mama tool-belt.
Thanks for reading!