This shop has been compensated by Collective Bias, Inc. and its advertiser. All opinions are mine alone.
#NaturallyClean #CollectiveBias

When I first met my husband's family, they made the most delicious meal for me. I swear I have never tasted a better cooked steak than the one that day. They also made a side dish which they called "Ps and Bs"… Which is really just peaches and bananas mixed together with a bit of water–But guys! My life was changed with one fruit salad (well, and because I gained a wonderful family…but guys. The Ps and Bs!)
I've been making them periodically ever since then. Obviously mine are never near as great as my Mother in Law's, but they sure come close.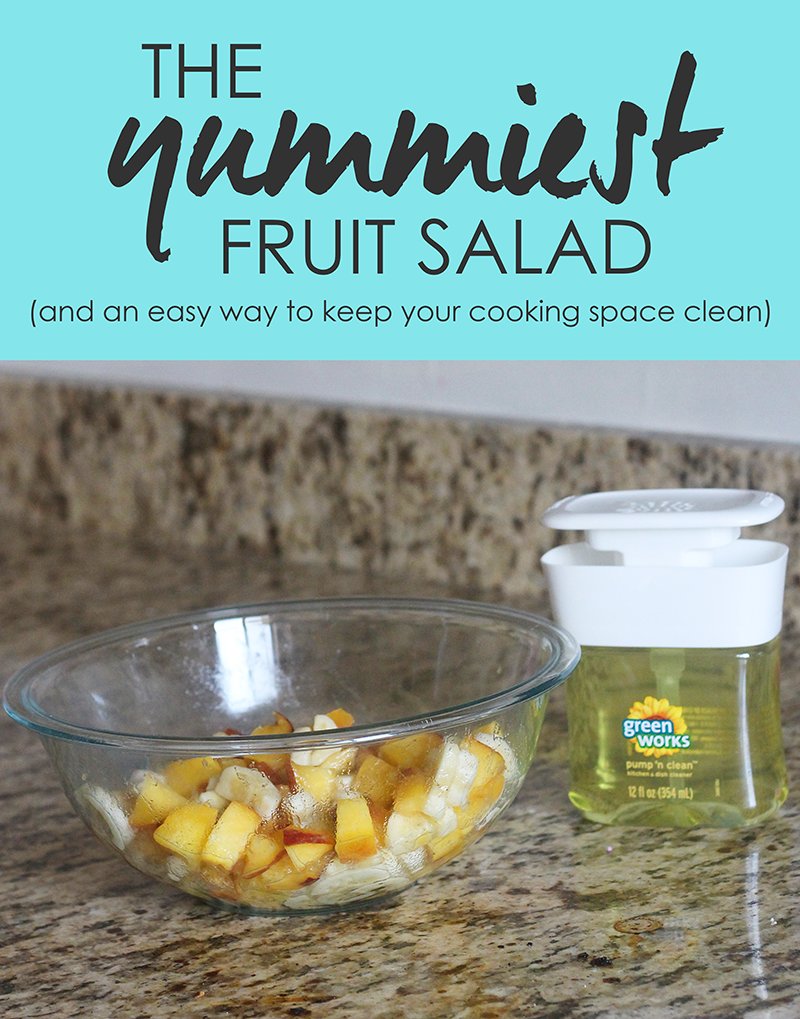 The only thing is… I hate how sticky it gets when I cut my peaches. I feel like no matter what, peach juice gets all over my hands and the knife and I end up a sticky mess. Luckily, though, I found a product called Clorox Green Works Pump 'N Clean at Target (in the cleaning isle, with all other green cleaning products…Target is the only store to offer the full line of Green Works products!). It is so easy to use, and really helps me get out of those sticky situations while I'm cooking.
*note: this product should not be used with raw fish or meat!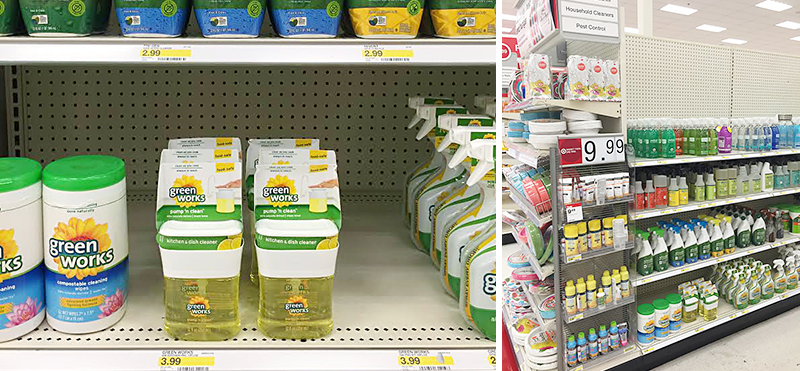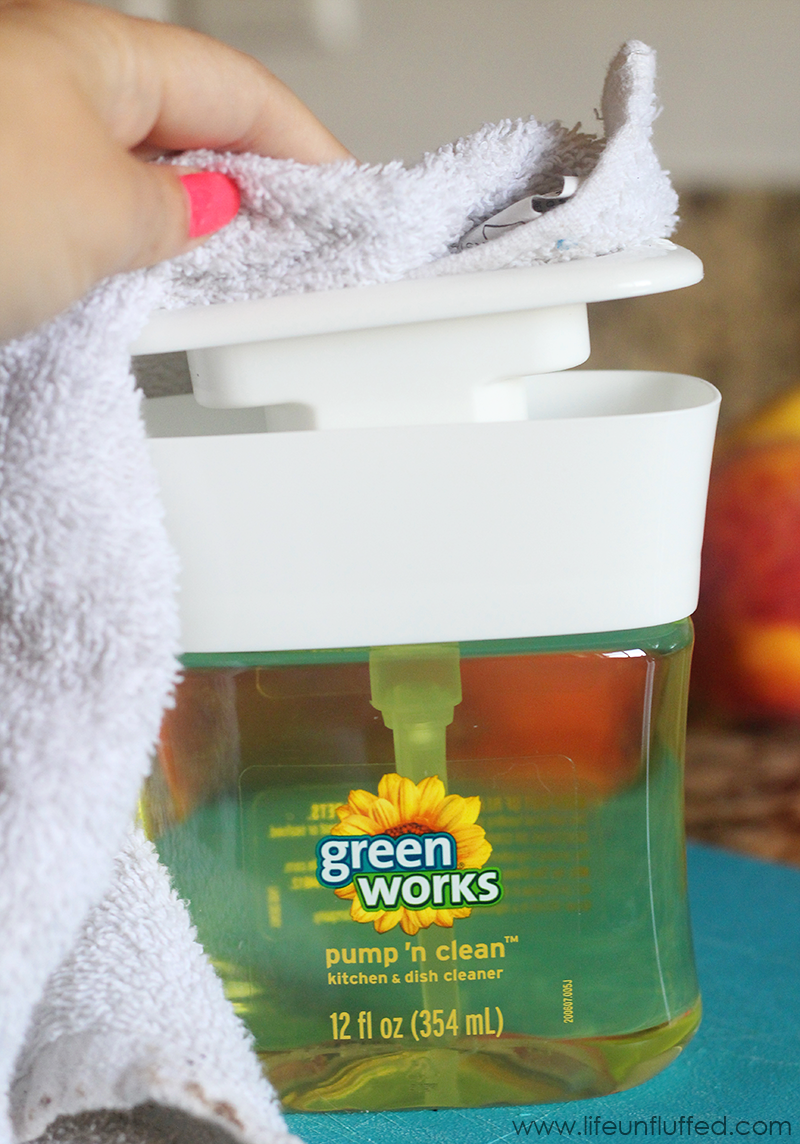 Since it's food-safe, I'm able to just pump a little onto a dishtowel (with just one hand!) and wipe off my knife right in the middle of prep. Then, I just go on about my chopping and avoid the sticky mess I am used to. I seriously could hardly believe that Clorox Green Works Pump 'N Clean was all natural (plant- and mineral-based ingredients) because of how shockingly powerful it was. It left everything so clean, and it smells great, too. Plus, if you use your cartwheel app June 14-July 11, you'll get 10% of a whole variety of Green Works products. Hip hip!
I am going to go stock up, because one of my New Year's resolutions was to try and be a little more green around the home. Chemicals have been freaking me out around my girls. I just want what's healthiest for them, you know?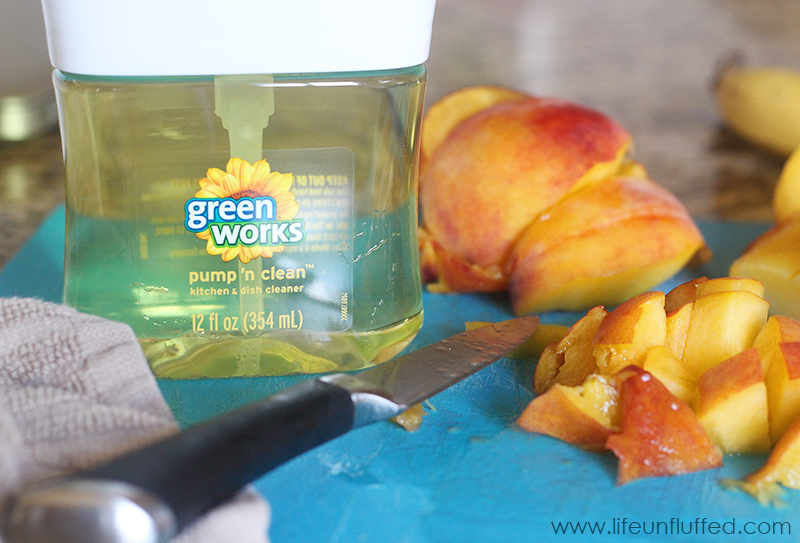 Anyway, below is a recipe on how to make this super complicated fruit salad.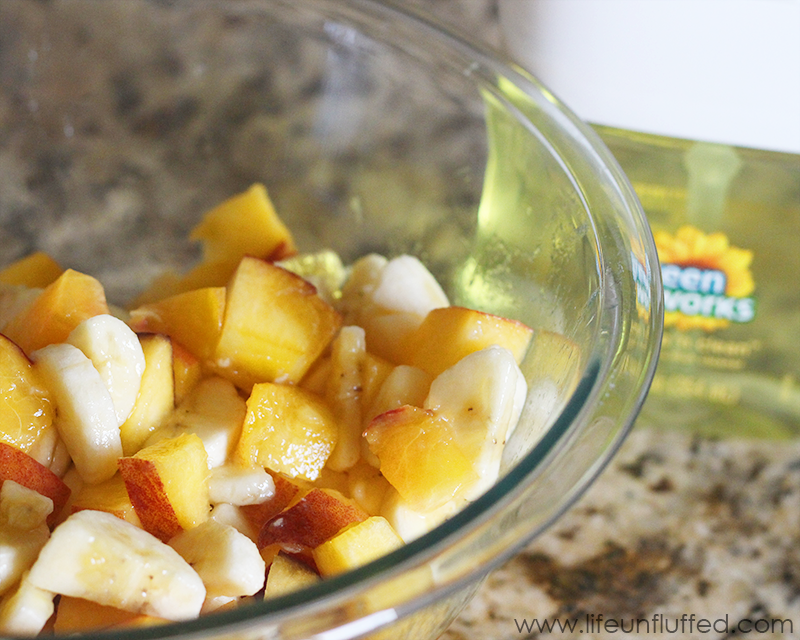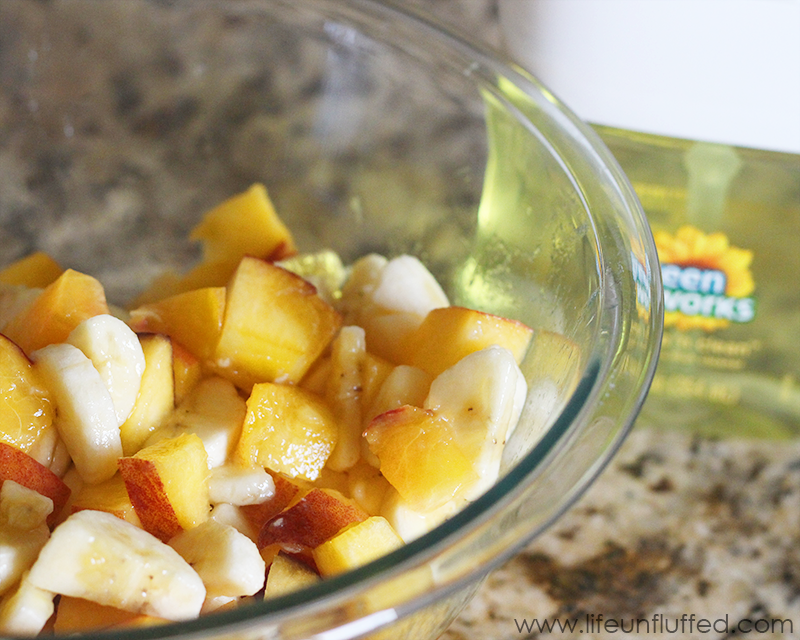 "Ps and Bs"
2015-06-20 20:13:57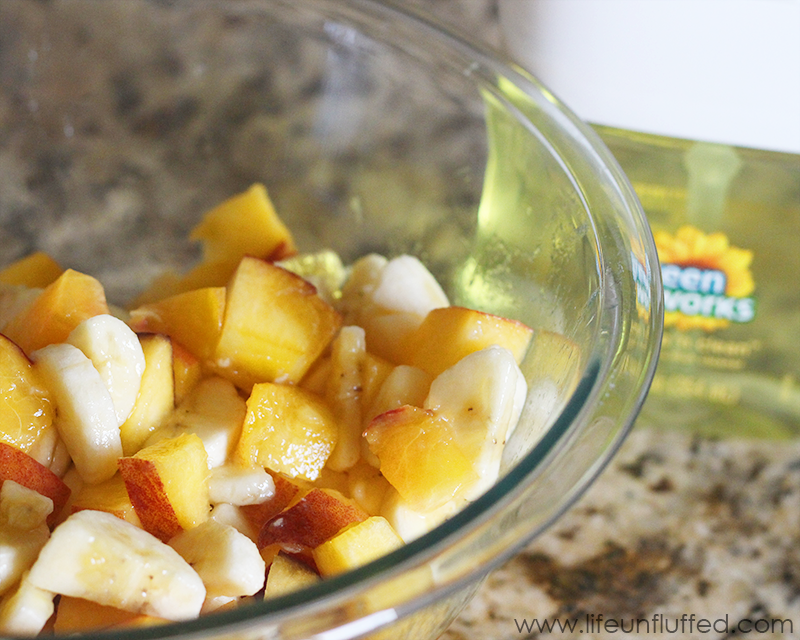 A super simple fruit salad to take to all your Summer BBQs
Ingredients
3 Peaches
3 Bananas
1 TBS Water
Instructions
Slice up peaches into cubes
Slice up bananas into coin sized pieces, and then in half again.
Add water
Toss
Serve
Notes
Wash your knife with Green Works Pump 'N Clean if knife gets too sticky.
Unfluffed http://lifeunfluffed.com/
Leave a comment below and let me know your favorite way to be green with your family! I'd love your tips.