For years, I have been looking for the no bake cookies recipe that my mom used to make me when I was little. I've been scouring the Internet for a recipe at least similar to it, but never even came close. It seemed like most no bake cookie recipes either asked for peanut butter, or didn't call for coconut. It was so frustrating.
But, the other day, the stars all aligned or something, because my mom FINALLY found it in a pile of old recipes. I ran to the store, you guys. I HAD to have them. And, I knew the Internet would be a better place if I posted it as well. If I can even change just one person's life with this recipe, then it was worth it for me (hah!)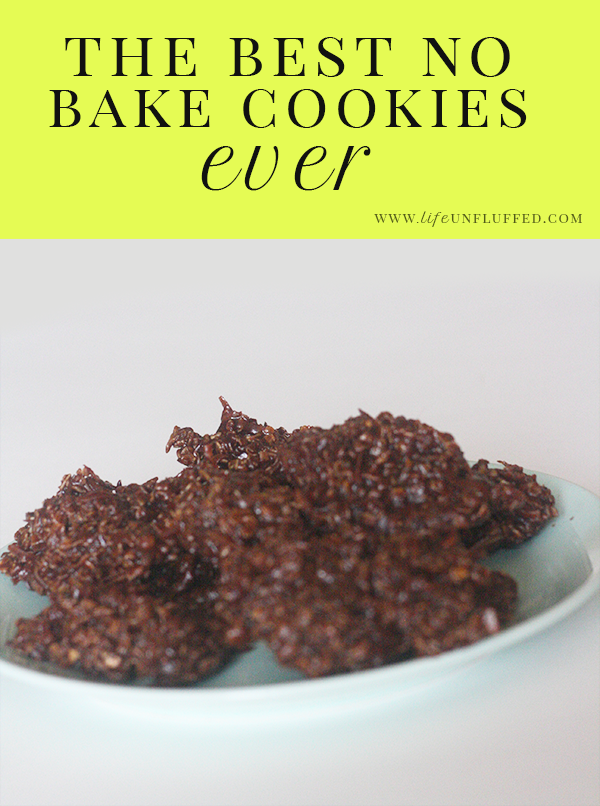 3 Cups quick oats
1 Cup Coconut
6 TBS Cocoa Powder
2 Cups Sugar
1/2 Cup Milk
1/2 Cup Butter
1/2 tsp. Vanilla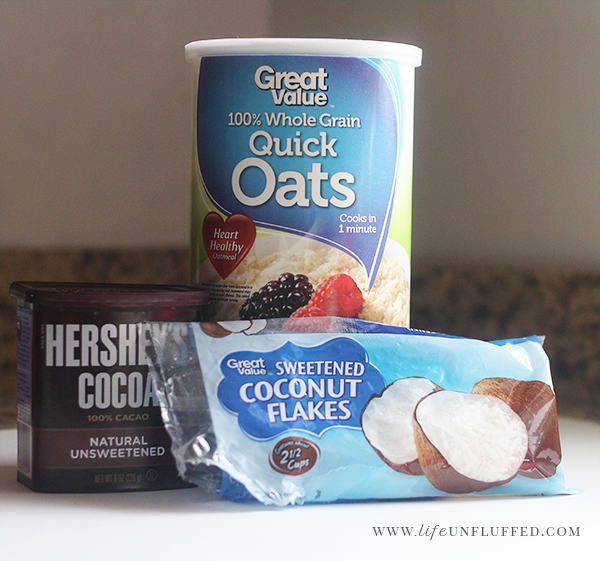 Step 1: In a mixing bowl, combine oats, coconut, and cocoa powder. Then, set aside.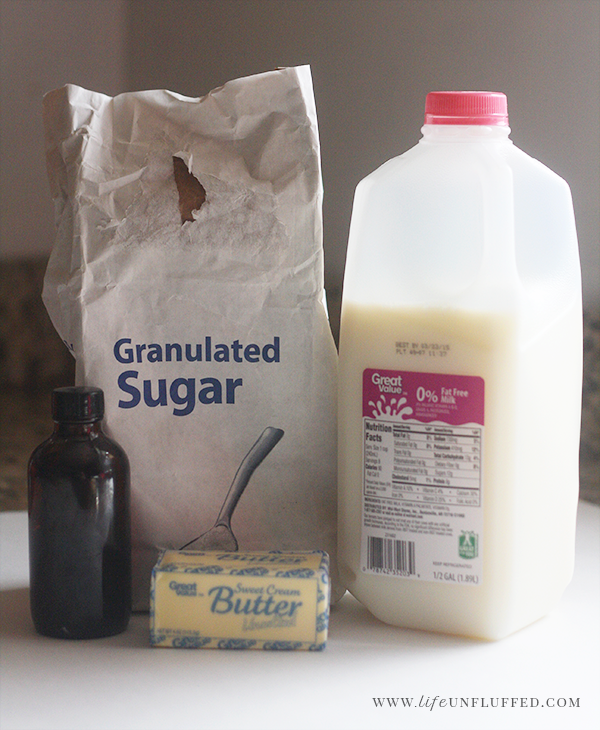 Step 2: In a large pot, stir milk, butter, sugar, and vanilla (I use my homemade vanilla) over medium heat until it begins to boil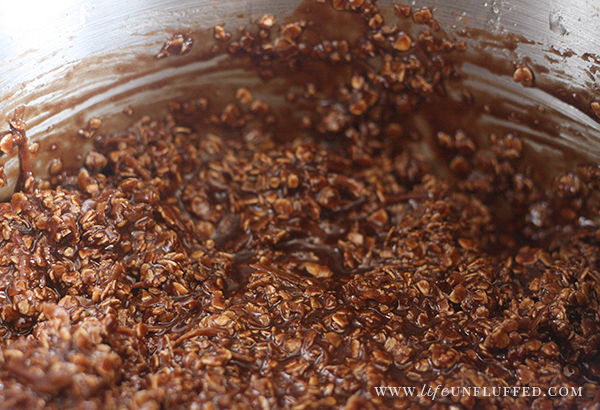 Step 3: Remove pot from heat, and stir in the dry mixture of oats, coconut, and cocoa powder.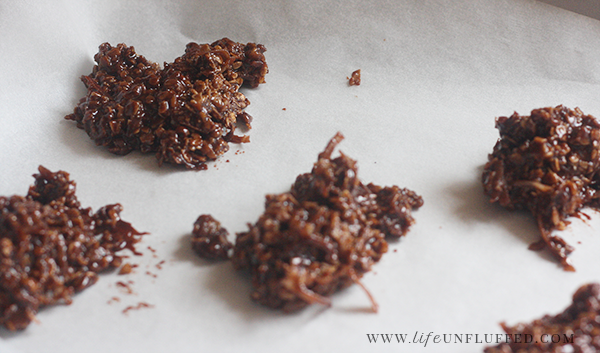 Step 4: Spoon batter onto parchment paper lined cookie sheets and allow to cool. I like to put my pans of cookies in the freezer, because I like the consistency it makes the cookies.
And…Done! Easiest cookies, ever, right?
Now…Excuse my while I go eat three more.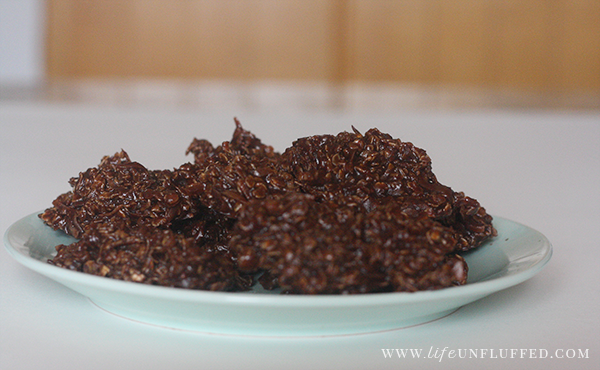 Disclaimer:
I am not a food blogger. I don't claim to know how to photograph food, or even know any technical terms. So, you just stop judging me right now, okay!?