When I was in high school, I jumped from boy to boy– Relationship to relationship– Looking for some sort of validation that I was good enough. Hoping that in their arms, I would find what I was looking for. Confidence, love, and attention.
Unfortunately, this left me dating some not so stellar guys. In fact, out of the many different boys I dated in high school, only one of them stands out as someone who helped me be a better person.
Isn't that horrible?
In the midst if dating and kissing and my search for validation, I lost myself little by little. I became someone I hardly recognized anymore.
At my lowest, I remember dating one boy in particular. He was funny, popular, and smart. All attributes that initially drew me to him. As time went on, though, his true colors began to shine through.
Suddenly, he was talking down to me. He called me stupid multiple times a day. He would laugh at me when I made a mistake. And worst? He convinced me I would never be good enough for anyone. In fact, I completely believed that he was doing me a favor staying with me.
Does this sound familiar to you at all? Even just a little bit?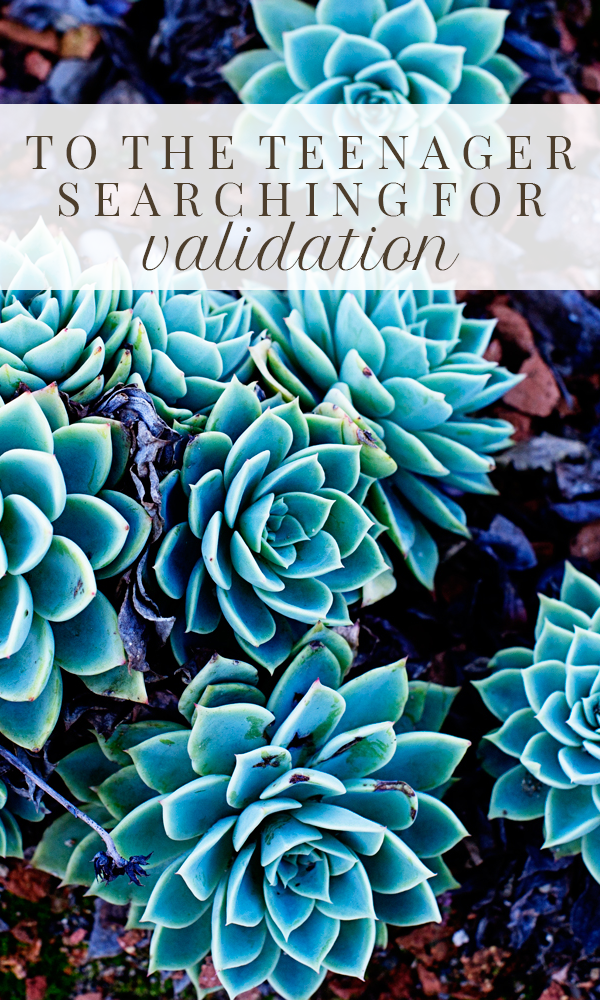 If so, I'm pleading you to run the other way. Do not let any boy dictate how you feel about yourself. Don't let that light of yours be smothered by deception, like I did.
Stop focusing on wanting others to love you, and start focusing on loving yourself exactly as you are.
Never let anyone convince you that who you are isn't enough.
You are talented, smart, caring, and passionate. You are loving and you are strong.
Focus on school and those friends who build you up.
I promise the future you will be thankful.