After I gave birth to Hazel, Tyler and I definitely thought our family was complete.
We were so completely content with our two little babes, and whenever anyone would ask if we were having more, we were quick to answer "nope! We are so happy with what we have"
A third child never crossed our minds.
Until a few weeks ago, when I stood there with a positive pregnancy test in hand. Apparently, Heavenly Father had other plans for our family– because so many events happened (IUD falling out, back up method of protection didn't work…) to eventually bring us that positive test.
The first night was a blur for Tyler and me. Shocked wouldn't even begin to describe it. But, as the days went on– we warmed up to the idea of having a third baby in our home. We were so excited and couldn't stop smiling… And suddenly, a third seemed like such an obvious thing for us. Why hadn't we tried sooner!?
We told my family and one of my friends. We were skeptical about letting anyone know so early (given the 4 miscarriages I've had in the past– before both girls), but wanted to tell my family just so they'd know why I was sick.
Everyone was so excited for us, and everything just seemed perfect.
On Wednesday, we left on our family vacation. On the drive, Tyler and I chatted about the baby while the girls slept. We were so hopeful that this baby would be born healthy in December. We didn't even allow ourselves to think of a miscarriage, because it seemed so meant to be.
On Friday, though, during our second day at Disneyland, I began spotting pink. At first it was so light that I tried not to be too worried– but soon it started getting darker and heavier.
I knew I needed to call my doctor and find a place to rest, so Tyler reminded me of the first aid office. We walked there and the cute ladies just hugged me and took me back to a little room to talk. We chatted a little bit (and I cried, a lot) , then eventually they took me to a room with lots of bed (and a man who couldn't stop sniffling– ah!) while I called my doctor.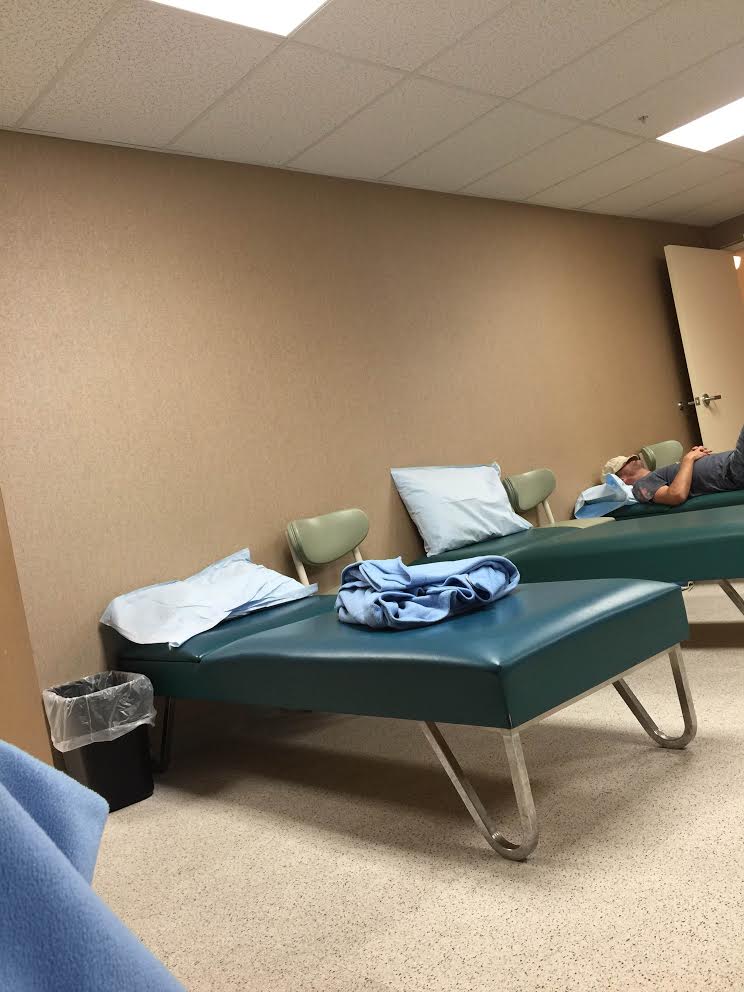 My doctor didn't seem too worried since I wasn't passing clots, but told me to rest and keep my feet up. So I stayed in that little room while the girls and Tyler rode Small world over and over.
When I stood up, I felt a big gush of blood and knew there was no hope anymore. I was having a miscarriage.
I tried to finish our vacation as happily as possible, because I didn't want the girls to worry… But inside I was so sad. And mad. Why would I get pregnant with a surprise baby, only to lose it?
Honestly, I'm still really mad about everything now that I'm home.  And every time I go to the bathroom, the blood and clotting just really makes me so sad. The pain physically this time around is almost as horrible as the emotional pain I'm feeling, which is weird to me because I wasn't even very far along.  5 miscarriages in 6.5 years!? Doesn't that just seem crazy to you?
___Please excuse me if the blog is a little quiet this week. I'm still trying to process everything that has happened this past week. I just wanted to let you guys know, since you were with me through my other 4 miscarriages as well and it was so helpful.