Lately I've been feeling like a crappy mom.
I feel like there is so much that I could be doing better, but I'm just missing the mark day after day. I feel like one second, I'm freaking Super Mom and I'm like "LOOK! I finished the laundry AND played outside with the kids!" and then the next second (or day) I'm all "uhh…We just watched Daniel Tiger for 3 hours (and I'm lying right now saying 3 hours because really it was more like 5…) and the house is a disaster…and I just want to eat unhealthy food and be happy okay!?"
It's hard to find a happy medium. It's also hard to be gentle with myself on days where we don't change out of our pajamas.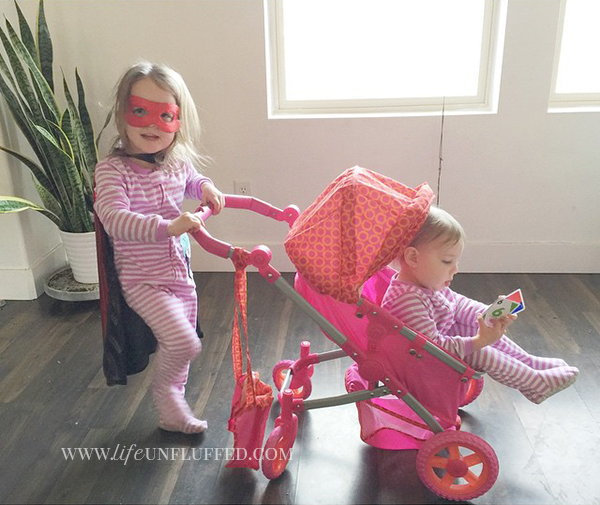 I try to remind myself that this whole mom this is just trial and error, but sometime it's hard not to compare myself to the fancy moms at the grocery store, or the "perfect" lives I see plastered all over Instagram, Pinterest, and the blog world.
So… For the rest of this week, I'm just going to be me. Not super mom, not lazy mom, just… Me mom. The mom I am at this point in my life.  No comparisons and no harsh judgements about myself. I'm going to just be the mom I am, because that is the mom my kids need most.
And, I challenge you to be a YOU mom this week.