Maybe it's because my due date would have been coming up, but I can not get this last baby that I miscarried off of my mind lately.
I often times find myself daydreaming what she (yes, she! Just because that's what I'm used to, I suppose) would have been like and how much I would have been complaining about my back and lack of sleep.
I wonder how she would have looked, and how Hazel would be taking on that big sister role. I bet she would have been awesome. More than awesome.
But, for now it's just daydreams and painful realizations that it just wasn't the right time. And that sucks so much.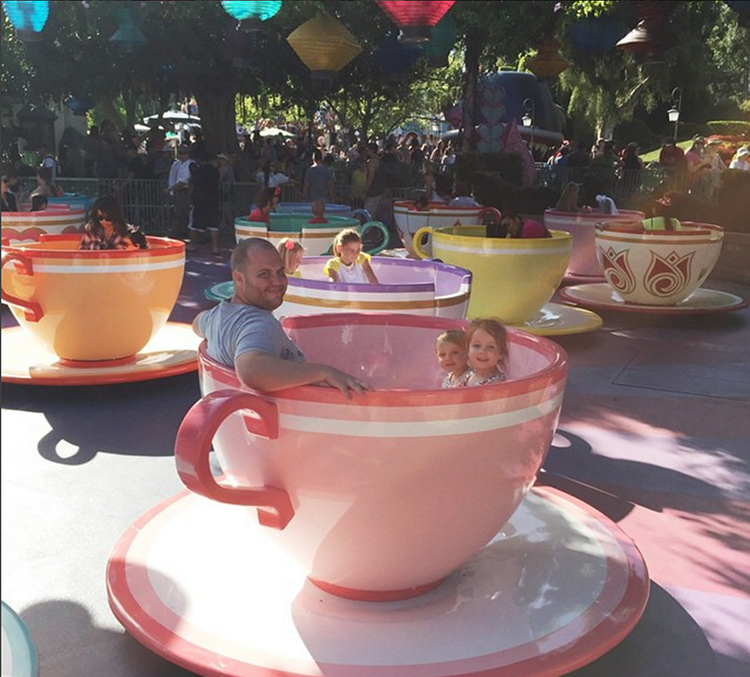 I've also been thinking a ton about the nurse at Disneyland who sat with me as I cried. She was so tender, and just patted my leg while I didn't say anything. Every once in a while, she'd tell me that things would get better–Even if I couldn't see it in the moment.
When I realized I had no quarters to buy pads, and didn't have any with me, she rummaged through her purse to fish one out for me. Then, she asked others around for even more. Just in case I needed them later on. Her tenderness is something that I will forever be grateful for.
She made the worst moment turn into something bearable.
And, while I didn't get to finish my Disneyland trip with my family like I had hoped, she put a ray of sunshine on my memories of that trip. Now, when I look back on it–I can almost ignore all the pain and just see beauty.
I wish I could go back and give her a huge hug, and tell her that she was right. Things will get better. They are getting better.