Today I was in charge of Activity Days (in my religion, all members are volunteers, no one is paid — My "job" is to have activities every two weeks for the 8-11 year old girls in my ward). I knew that I wanted to have a Halloween party for the activity, but– True to Erika style, I waited until the last second to plan it out and get everything ready.
While at the Dollar Store, it hit me. I should make a Halloween pumpkin punch board to hide the treat bags in.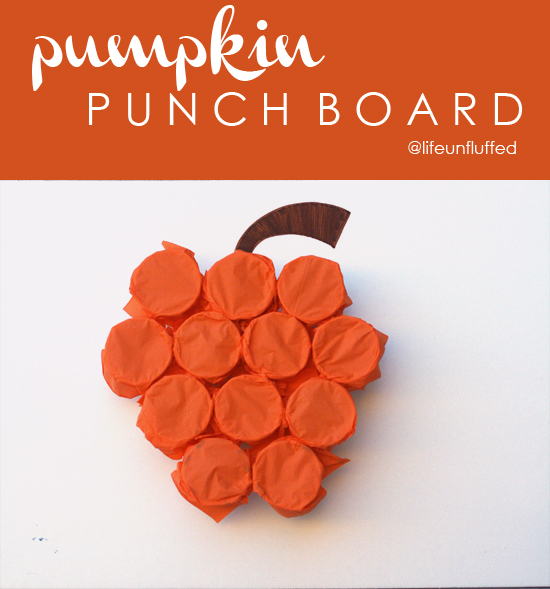 Seriously, this project was so easy that I kind of feel silly even posting it. But, I thought I would anyway just in case you're planning on hosting a Halloween party this year!
I only needed  things to finish the project. Super super easy.
Materials:
-foam core board.
-cups.
-napkins.
-glue gun/glue.
-candy.
-marker.
Once my materials were all gathered, I just started hot gluing cups to my foam board in the shape of a pumpkin. Make sure to leave space for the napkins to fit in between (or, you could do this part at the end, after you do the napkin step. Whatever.)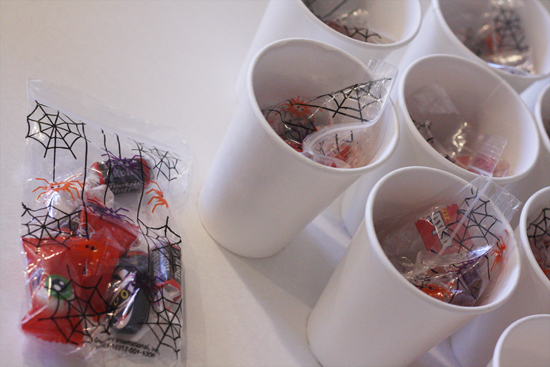 Once your cups are glued down, fill them with your candy.
Then, grab a napkin and cut it to fit the top of your cups. After that just glue glue glue so that it fits well over the top of your cup.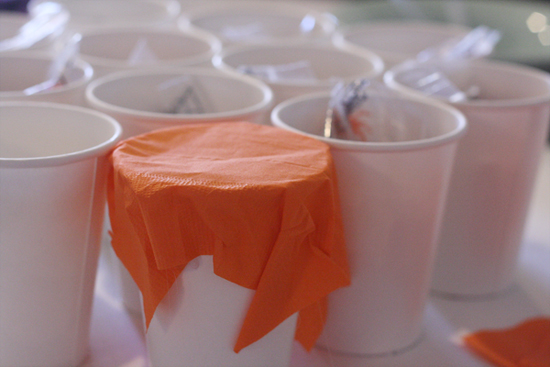 Keep on gluing!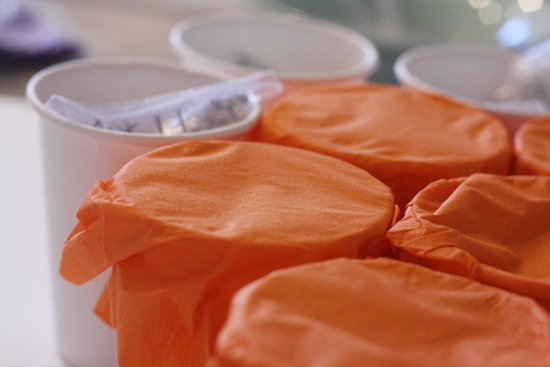 Once every cup is covered, take a marker and draw a stem.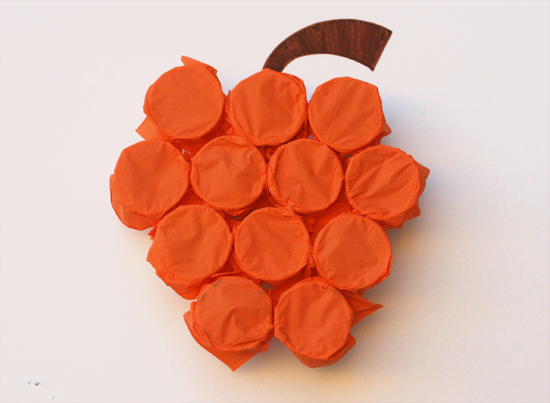 And, ta-da! You're done.
Eloise informed me mine looked like grapes. So there's that.
Apparently I'm not good at pumpkin shapes.
Grape-looking or not, the girls in Activity Days loved it! They loved punching their way to their candy, and were so excited when they realized that no two cups had the same treat.