Anyone who knows me knows that I'm a huge procrastinator. If it can wait 'til the last second to be done– It WILL wait 'til the last second. It's something I'm working on (or, I mean, I WILL work on it sometime), but for now it's just my way of life.
Anyway, the point is…Last week I forgot it was my friend's birthday… I know. I KNOW. Bad friend status. But, I redeemed myself by planning a last minute lunch and grabbing a present out of my present stash that was perfect for her. The only thing that wasn't perfect was I didn't have any wrapping paper.
Ugh. Buying wrapping paper is the worst… Mainly because I always forget. And then it gets all crinkley after I use it just once (maybe I need to store it better)…So! I avoided all my wrapping paper woes and made my own!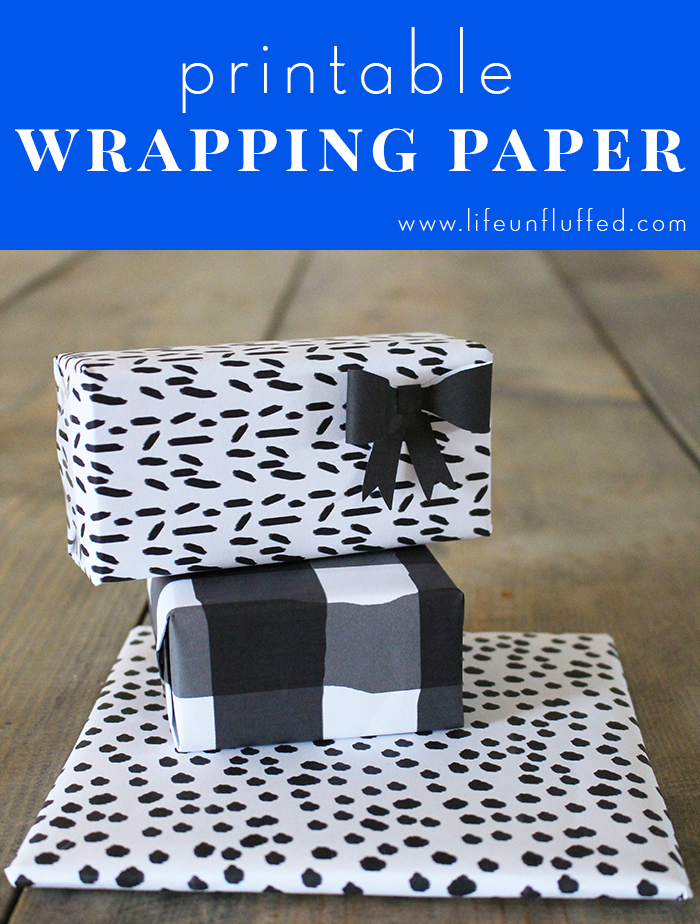 I'm a little obsessed with the hand drawn/marker look, so these ended up being right up my alley, and the 8.5×11 size made the sheets just the right size for little goodies. Though, I am sure if I needed to wrap something larger, I could just tape a few sheets together at the seam.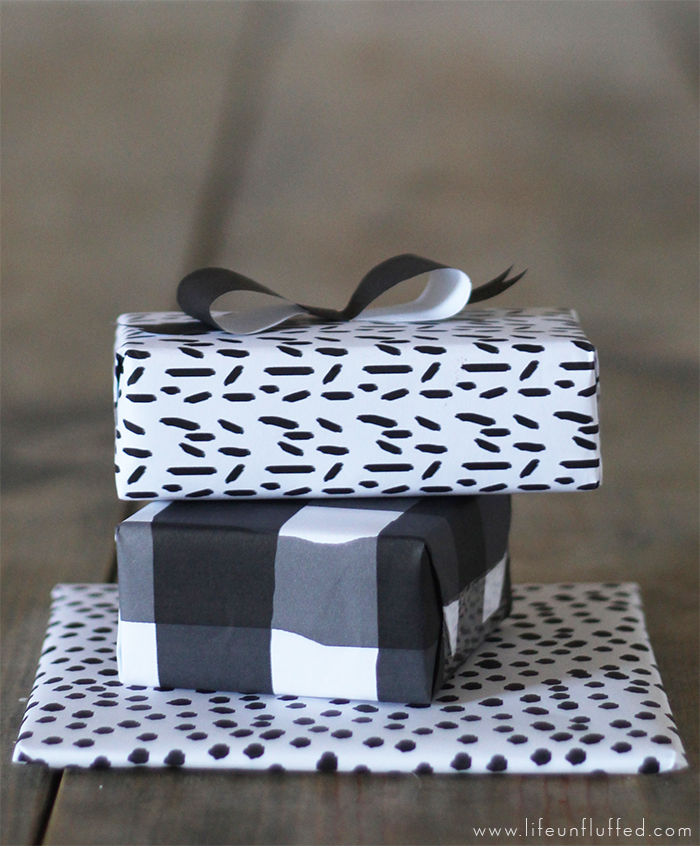 I can't stop staring at these pictures, you guys. Which is your favorite? I think maybe the chicken scratch one is mine. No, wait. The dalmatian dot. NOPE. The messy checked one. GAH. I can't choose.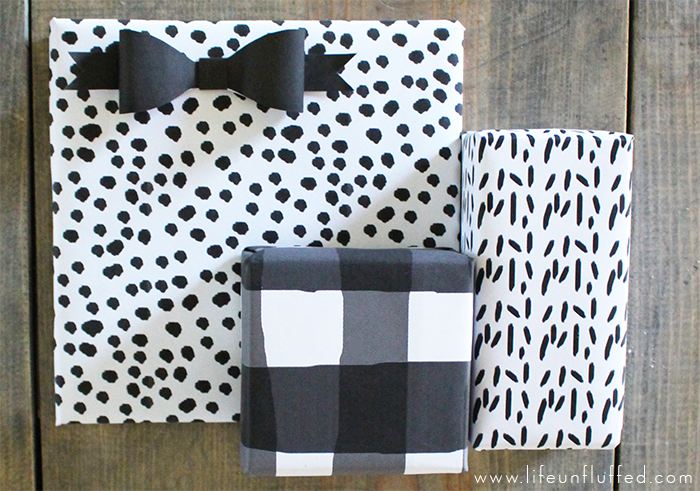 To download these lovely printable wrapping papers, just use the links below!
Messy Checkered
Chicken Scratch
Dalmation Dots
OR
Download all three
And, if you REALLY want to up your gift wrapping skillz, you can jump on over to Pretty Providence and download the printable gift bow I just posted about over there. Your friend's won't even care what's inside because their gift will look so pretty!