A few months ago, I mentioned that I was in the process of closing my craft blog. I hardly ever post there, and when I do, it's like 6 months between posts. So! It's time for that chapter or my life to close. Since Life Unfluffed is still very alive, I thought I would slowly start incorporating my favorite posts from that blog over to here, so I'd have them forever.
Today? A Printable Emoji Game. I mean, come one. It can't get more fun that that, can it!?
My daughter (she's three) loves to play matching games. I mean, she is always playing one on our rug or on my phone. She even tells people that her talent is matching. It's that serious to her.
So, when she was using my phone the other day giggling at emojis with me, it hit me. Why not make an emoji matching game? Two wonderful things merged together? Um, YES please!
So, I got to work. Basically, I just took a few standard Emojis and threw them on a grid, printed them on cardstock, and cut them out.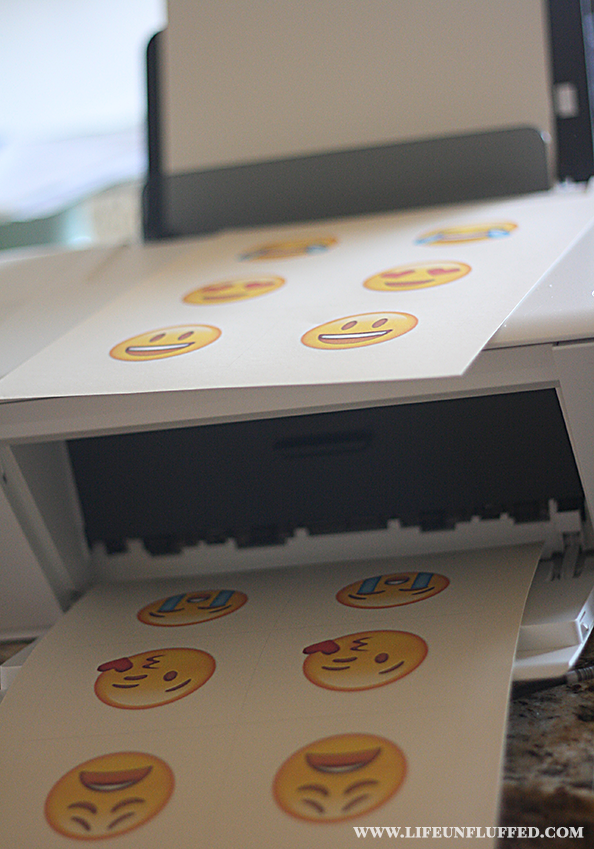 Once they were finished, my daughter couldn't wait to get her little chubby hands on them.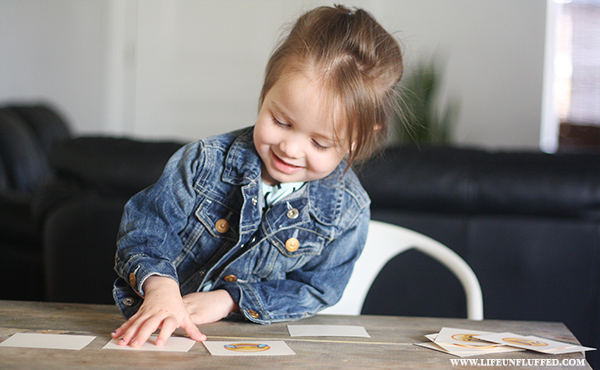 Everytime she made a match, she would tell me the expression the Emoji had on its face, and then try to make the same face. It was hilarious on some of them.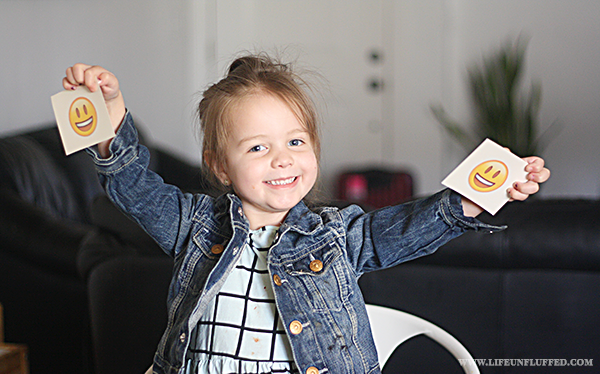 I loved how proud this game made her feel, and she felt pretty awesome that she was playing with "mommy's pictures"…how embarassing that she knows I use them to text, right!?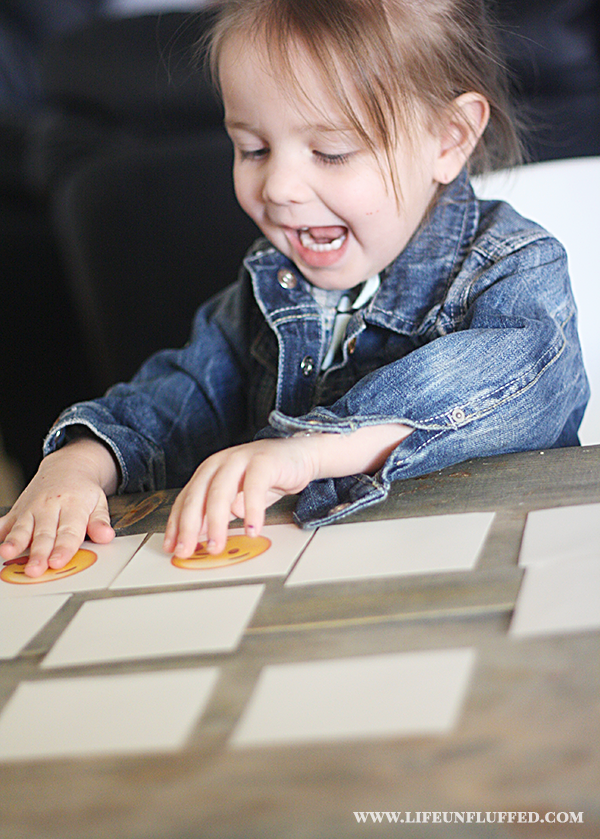 If you want to download your own emoji game, just click here!
Or, if you're not quite ready to make your own yet, pin the image below to save it for later.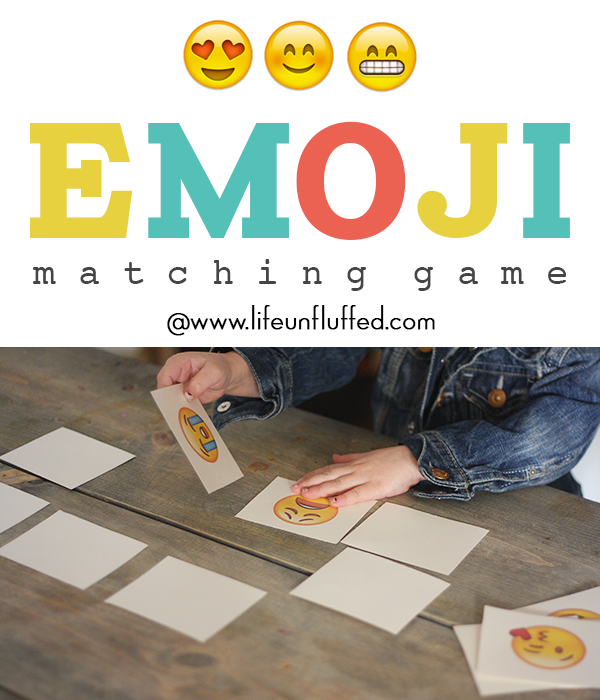 Thanks for reading!