It's 2:30 in the morning, and I can't sleep. Of course! Poppy is peacefully sleeping in her Doc-A-Tot next to me while I'm wide awake.
I'm sure I'll regret staying up in the morning, but for now, I'm just feeling too overwhelmed with love for her. It's really sappy and cliche, but I really feel like she filled a void in my life I didn't even know was there.
In fact, the quote by Lain Thomas that says"And then my soul saw you and it kind of went 'Oh, there you are. I've been looking for you.'" perfectly sums up how I feel about her. She makes me so ridiculously happy.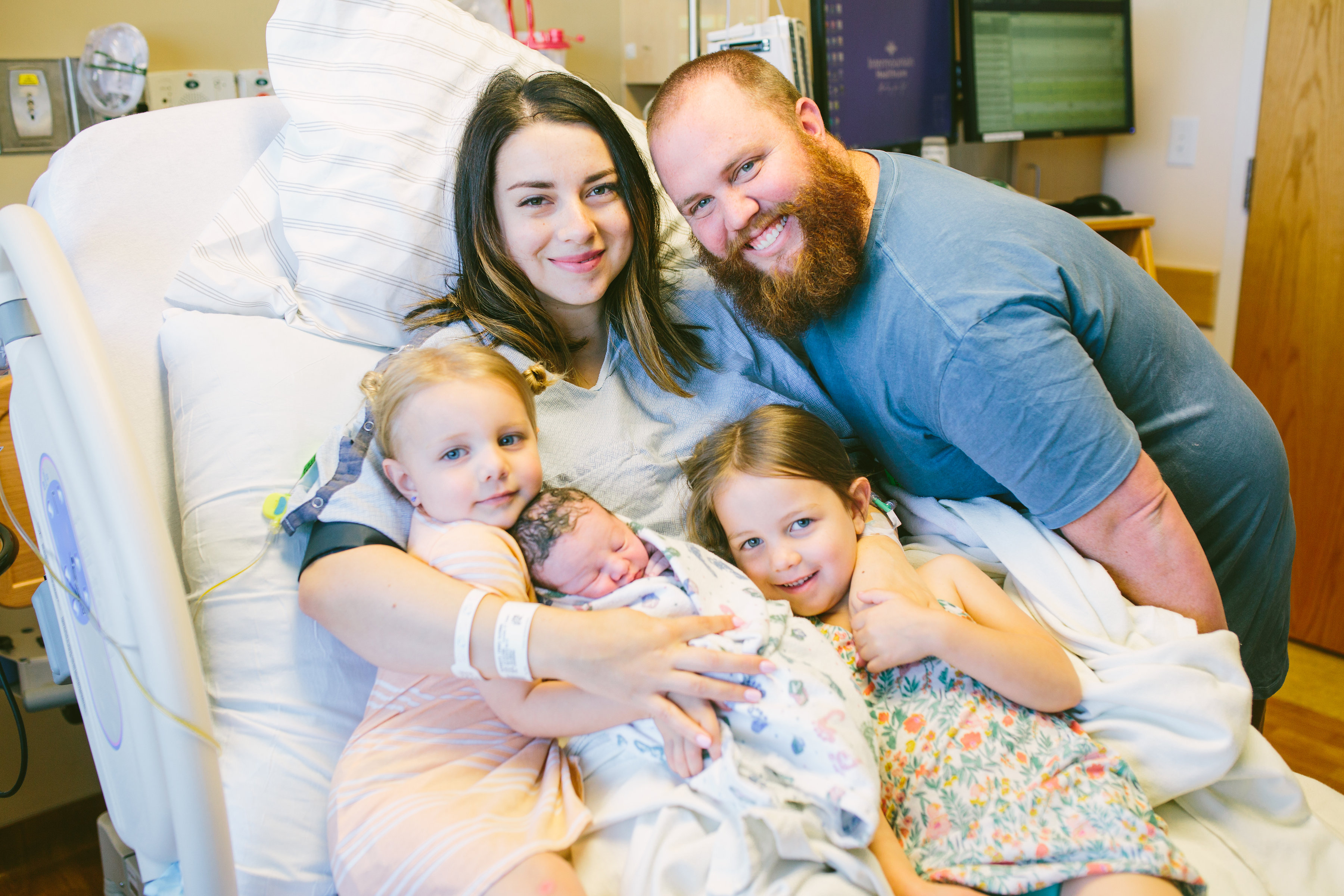 Anyway, while I was up and the house was silent, I figured I should write out Poppy's birth story. I really loved going back and reading Eloise and Hazel's stories, so I wanted to make this a priority.
Since this is a birth story, I'm sure I will talk about my vagina. So, if that creeps you out, catch the next post (probably in 5 years, with the kind of blogger I am these days).
___
For some reason, Poppy's pregnancy was really hard on me. My body hated it, and made it known by sending shooting pains to my vagina every time I stood up. And by throwing up all the time. Oh yeah, and by giving me pneumonia at 36 weeks pregnant. It was super disheartening, and I was really depressed a majority of my pregnancy. I really started doubting how I could care for 3 little girls — especially since pregnancy was so hard this time around.
Once 37 weeks hit, I was ready (MORE than ready, actually) to be done! I had high hopes that I'd go early since I gave birth to Eloise at just shy of 39 weeks, and Hazel right at 38 weeks. But, it didn't happen. Every appointment, I went in thinking my doctor would tell me I was dilated or SOMETHING so I could have that little hope to hold onto. Week after week, though, the answer was always the same. I had no changes to my cervix (I know that doesn't mean much in terms of birth coming soon, but I needed to hear my body was making progress in order to make it through another week)… Every appointment I left more and more defeated.
Then, a few days before I turned 39 weeks pregnant, my doctor had me come in for one last check. I vented and asked him to just induce me… and when he checked my cervix, he told me I would be a good candidate. SO! We scheduled an induction for that Thursday (39 weeks exactly).
I left that appointment feeling so great.
I've never been a huge fan of elective inductions, but at that moment, I knew it was the right decision for us.
That Wednesday night, we dropped our girls off with my sister and went on one last date. It was such a weird feeling knowing that the next time we'd see Eloise and Hazel, they'd have a baby sister.

When Thursday morning rolled around, Tyler and I quietly got ready to go. We grabbed McDonald's breakfast before going into the hospital (at 6am), but I was too nervous to eat much.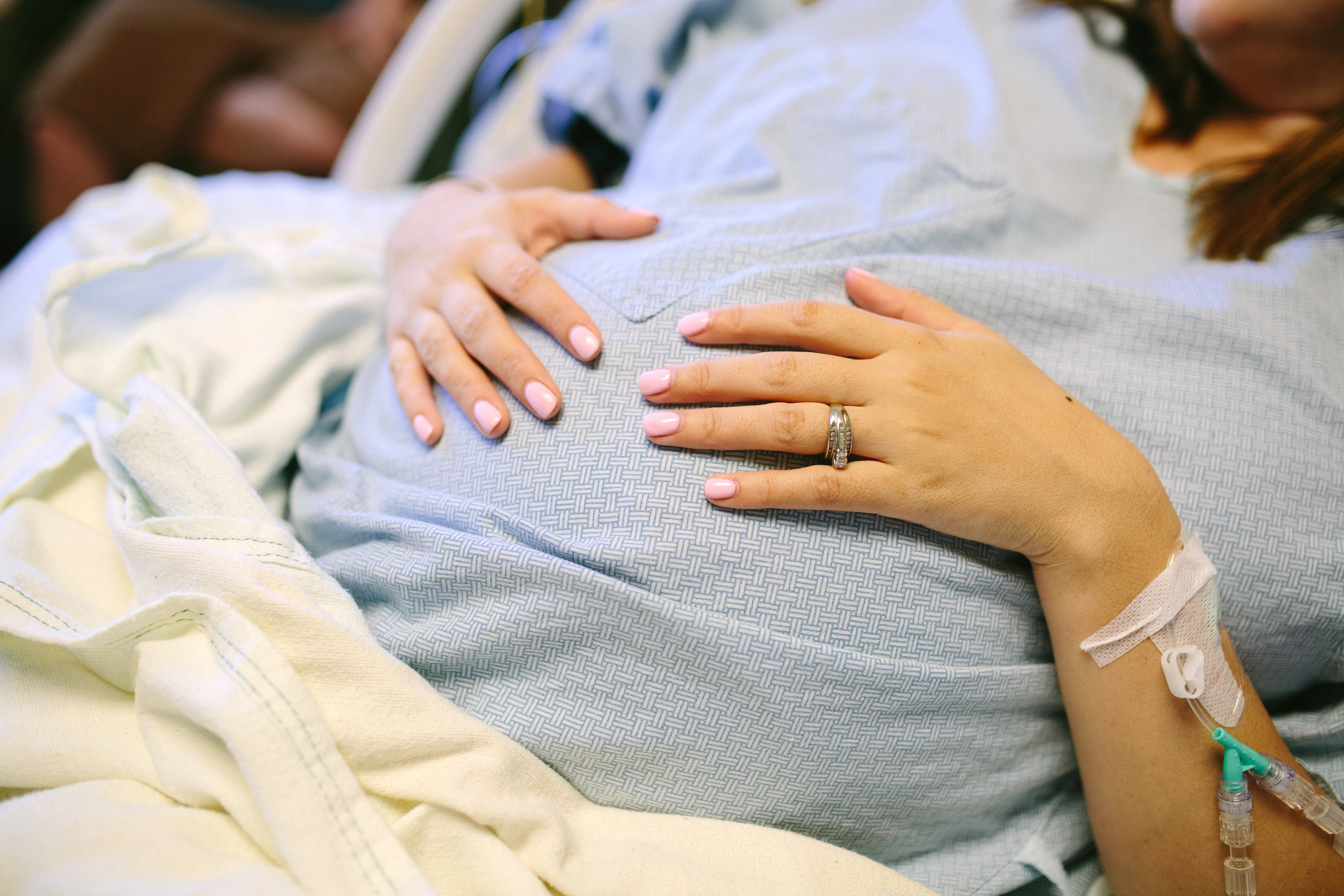 Once I was checked in at the hospital, the nurse decided to check me, and we were all surprised to find out that I was already dilated a 3 (a lot better than the fingertip I was at my doctor's appointment 2 days prior!)…They started pitocin and I got my epideral around 8:00 and I texted my mom and sister that they could come over at any time.
Since Hazel's birth went so quickly, they decided to start setting up for the birth, just in case she decided to come quickly. It kind of freaked me out seeing everything ready to go like that, but it also made me really excited that I could potentially have my baby girl there soon.
When my family arrived, I was at a 5 and feeling super sick. I've never felt sick during labor, so it was weird for me…But, I also kind of loved that I got to throw up in one of those huge blue throw up bags. I've always wanted to do that.
About 20 minutes later, I felt a ton of pressure but didn't want to tell anyone because the nurse had just checked me and I thought it was impossible to go from a 5 to a 10 that quickly. But, finally, I decided to let my nurse know. She checked me again and told me I was complete! She rushed to call my OBGYN and everyone else needed for the birth.
Then, it was time to push.
I quickly told my doctor to PLEEEASE not let me tear this time, and he told me he'd try his best.
They had me push two little pushes (to get her down a bit more) during a contraction, and then my OBGYN did the rest of the work. It was the craziest thing I have ever experienced. He was massaging my stomach, and gently pushing her down. I didn't have to do anything, I just sat there in awe as he massaged my baby out of me. It was such a peaceful thing to watch, and even thinking about it makes me cry. It was beautiful.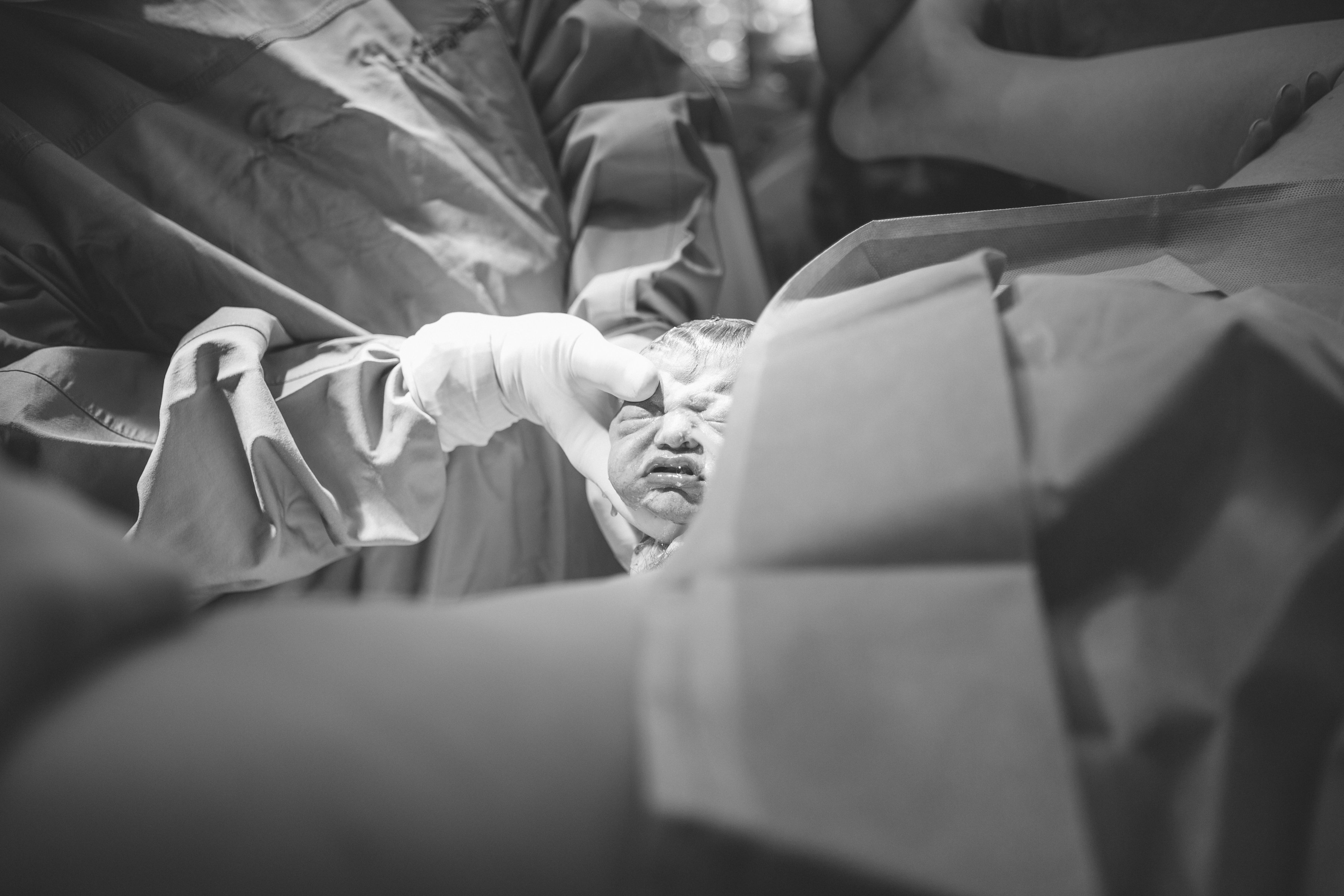 Once she was out, they measured her and weighed her. I remember being really annoyed because I wanted her handed to me the second she was out. But, instead I just stared at her across the room. She was so tiny and beautiful. She weighed 6 lbs 9 oz (7 oz bigger than her sisters), and had the most perfectly round head I have ever seen on a newborn.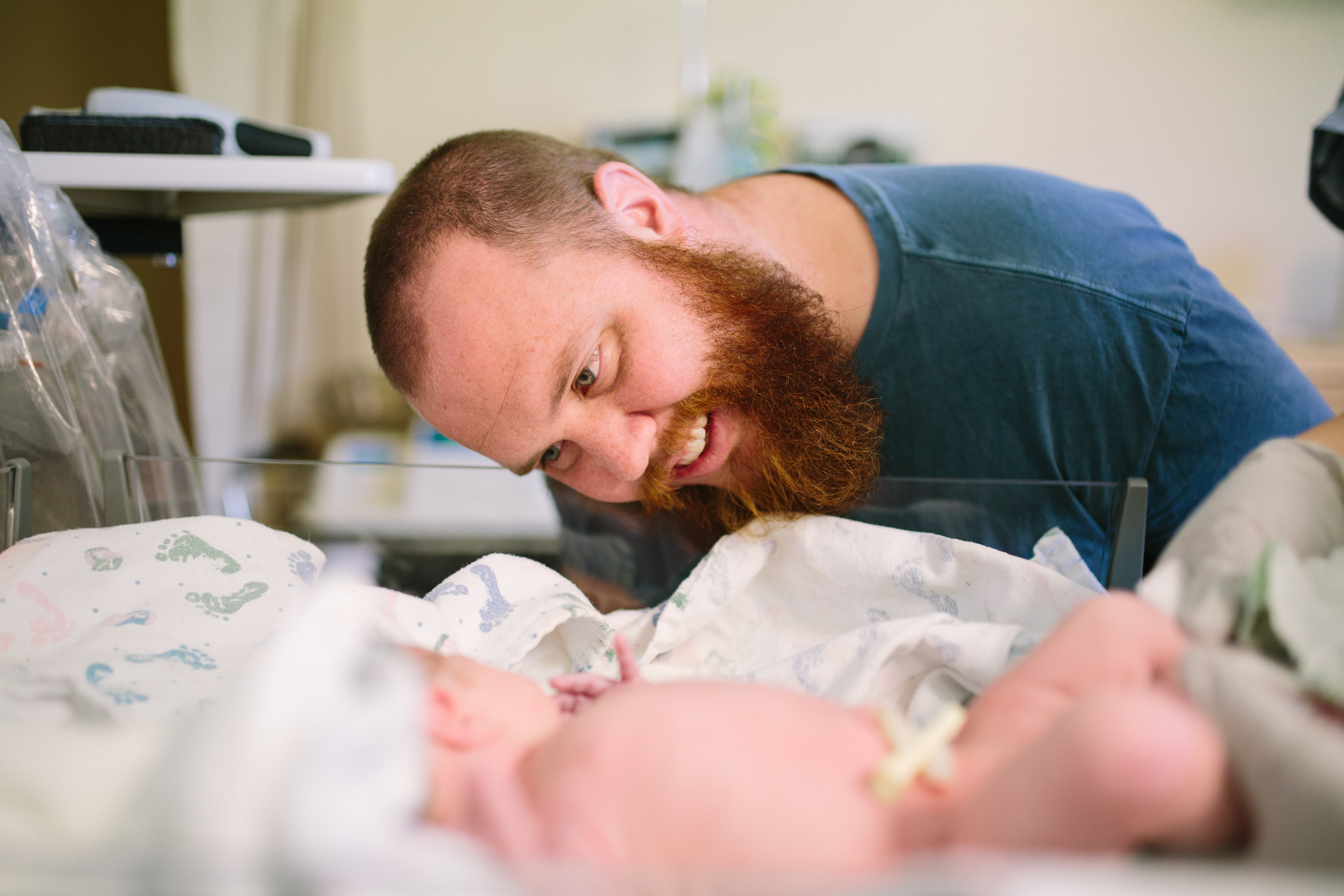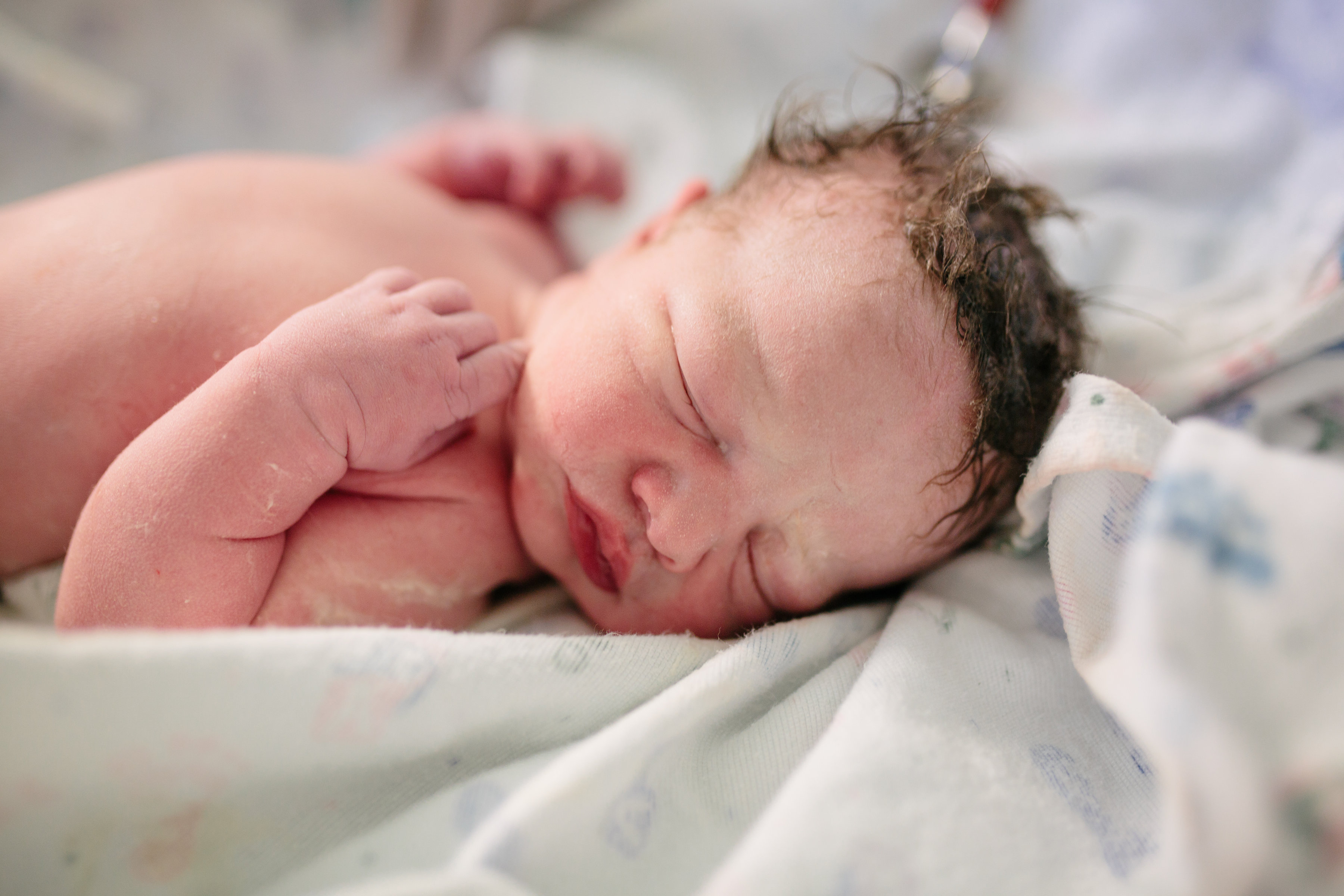 When they finally handed her to me, I just couldn't stop staring. She was so beautiful, and I could just feel her sweet little personality radiating out of her from the second I met her.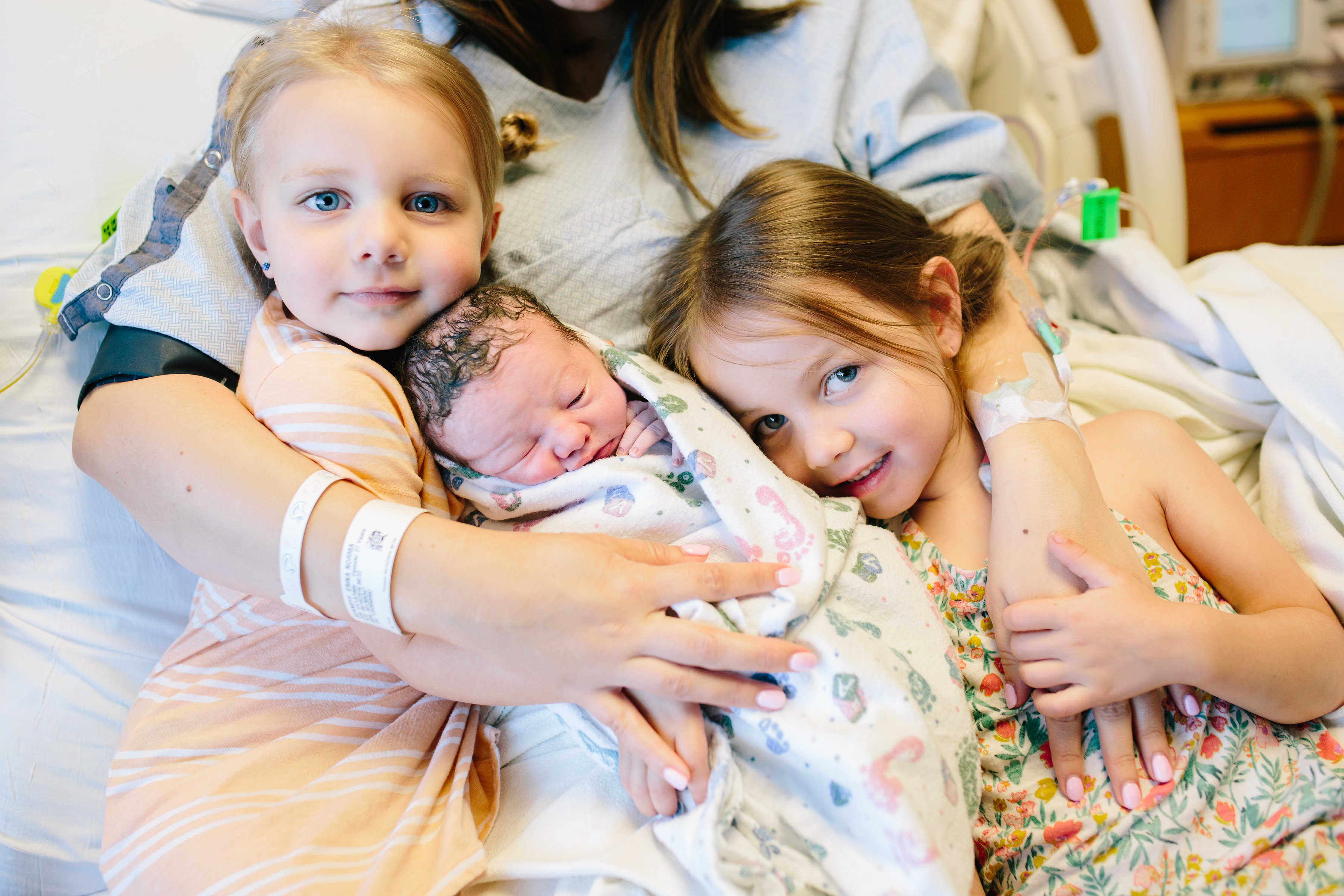 We are so in love with our Poppy girl.
Her big sisters love her so much, and are actually really helpful, which is nice!
She is such a good baby and only cries when she is frustrated while trying to eat. And, even then it is just for a few seconds and then she calms right down when she finds the goods.
I have no idea how we got so lucky, but I'm so happy she is ours.
*All photography in this post is by Hayley Kaze Photography