My girls have been obsessed with play doh lately.  It is always out (and always all over my floor…ahh!) and they love to watch play doh videos in their free time. Did you know such thing even existed? I didn't…And, I definitely didn't know people were making millions of dollars of of it on YouTube. Craaazy.
Anyway, the point is, my girls love playing with play doh, and I'm always trying to come up with ways to make it a little more fun without having to go buy any more gadgets (though, believe me, we have millions of those dang gadgets).
So, I thought I'd share a few of the ideas I came up with. I dub this week: PLAY DOH WEEK!
First up? How to custom dye store bought play doh.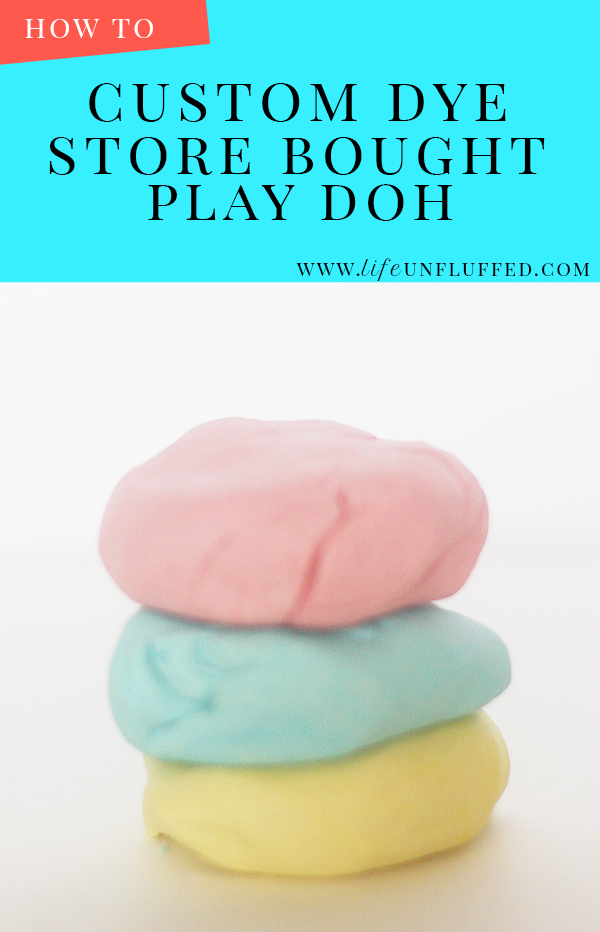 I know. This sounds like the dumbest idea ever right? But, when you're 3 and you want light pink play doh and it's an easy thing to make, you GET light pink play doh.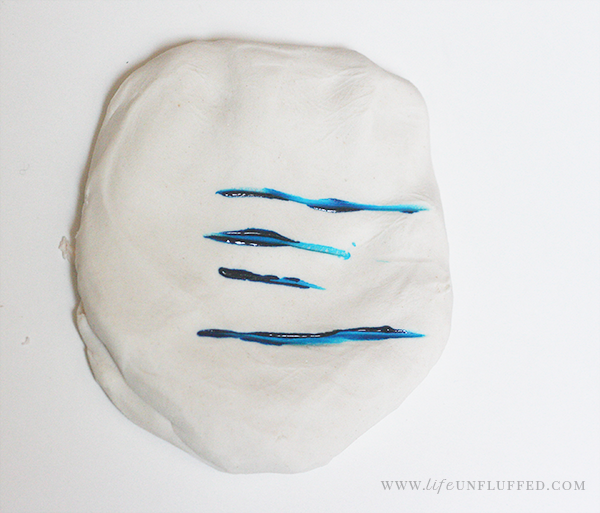 To make custom colors, all we had to do was take a little food coloring (I used gel) and mix it into white play doh until we got to the color we wanted. Simple as that!
It'll look marble-y and pretty, but keep on kneading that doh to get the color consistent.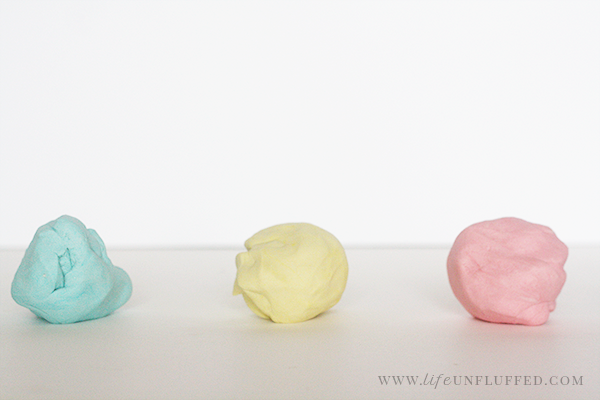 After I took these (exceptionably grainy, sorry!) pictures, we ended up making orange, purple, and darker blue as well. The options are endless with just a little food coloring. I'm actually pretty eager to try out this food coloring mixture guide next time.
The girls loved the Easter-y pastels and were so excited to use them in our next activity (check back on Wednesday to see that one).