On Monday, I shared a super awesome way to dye play doh custom colors. We have been obsessing over our pastels over here, and have had so much fun making Easter inspired creations.
After a little playing around, the girls and I started hiding little trinkets in our play doh for each other to "open" and find. Then! I remembered I had a few plastic Easter eggs in the closet, so our play doh surprise eggs were born.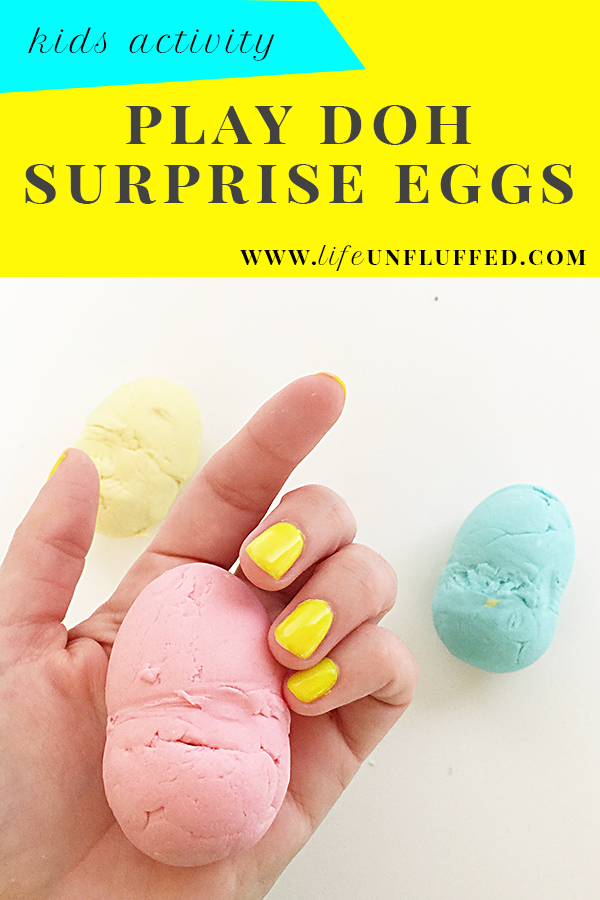 I know, I know. This idea sounds really really easy and dumb. But, I promise your child will have so much fun making and opening these!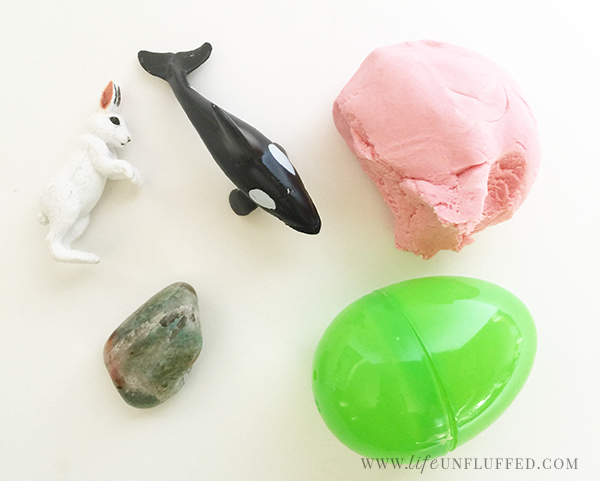 To get started, just grab a plastic Easter egg, some little toys/rocks/whatever (that'll fit in the plastic egg…Clearly that whale didn't. oops!) and some Play Doh.

From there stuff Play Doh in the top and bottom the the egg and add your little goodie.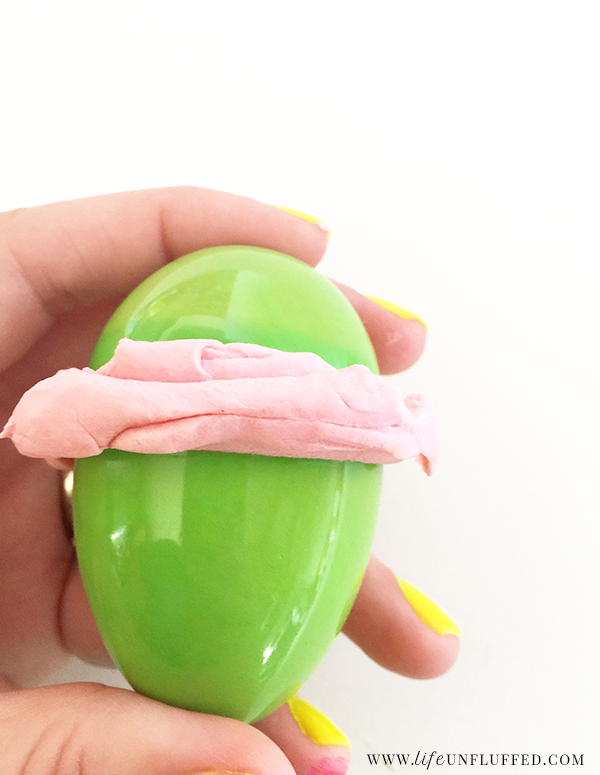 Squish the egg together, and remove all excess Doh.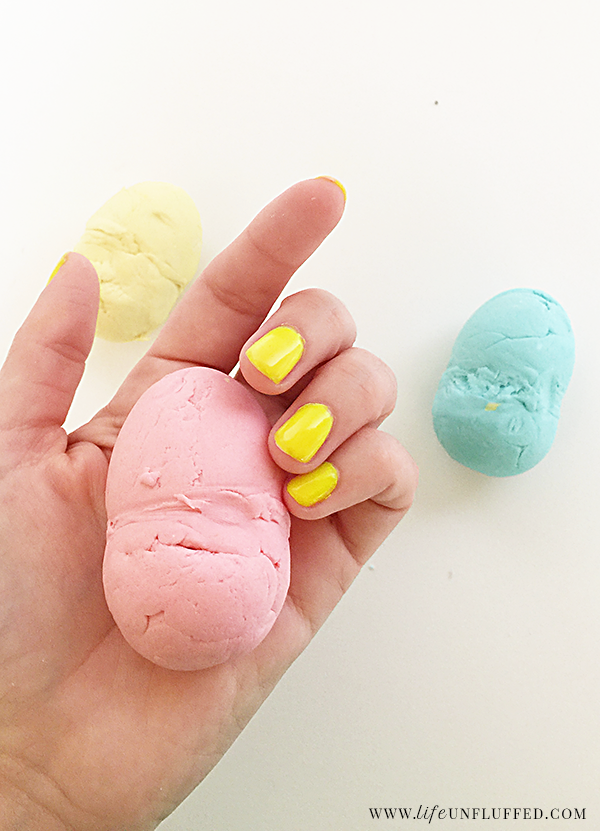 And, ta da! Play Doh surprise eggs.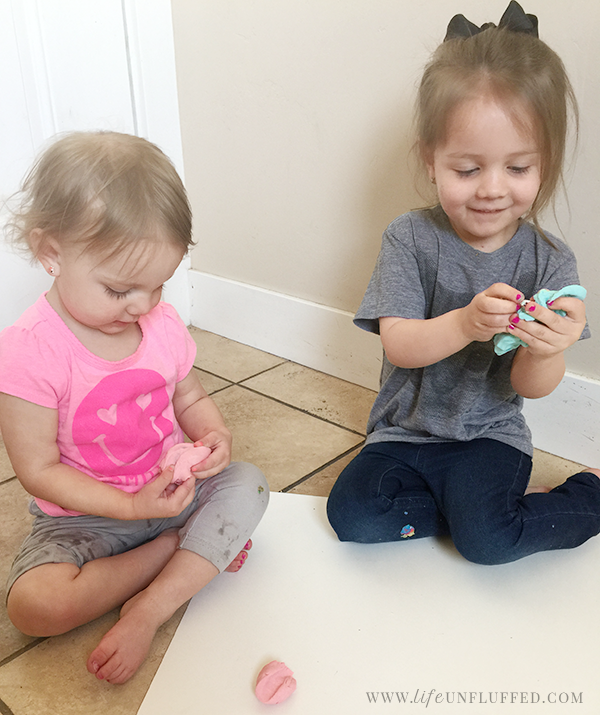 You can thank my messy children for the idea!