I've been dreading writing this post because I know I'm going to end up a snotty mess by the end. But, here goes.
__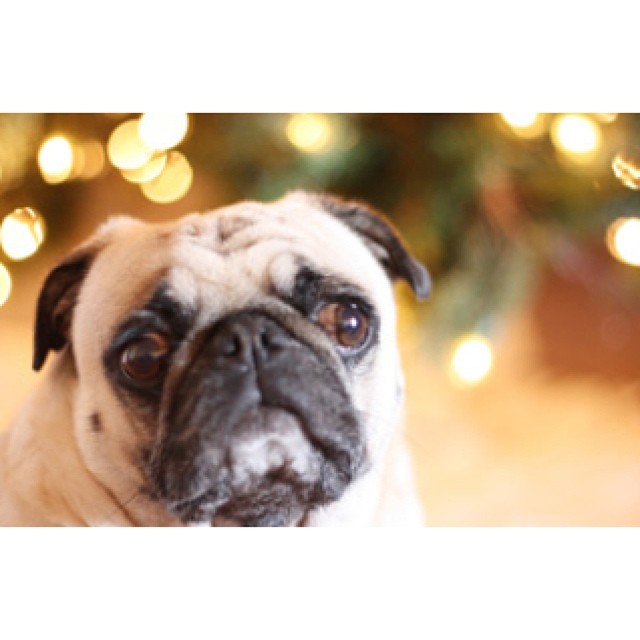 When we first found out I was pregnant in 2009, for some reason we had this really strong feeling like we needed to get a dog. We thought we were crazy because a dog would be so much work with a newborn. But, we had visions of our baby running around one day with Oscar in tow. The best of friends.
A few weeks after we brought him home, I started bleeding really heavily. I remember being so scared and in so much pain and I just  laid on the ground and just sobbed. Oscar knew immediately that something was wrong. He hurried to my side and began licking my tears. I couldn't help but smile at that little puppy looking me in the eyes as I cried.
As the weeks passed, I was so sad and discouraged. I couldn't understand why I had to lose my baby. The baby that Tyler and I had wanted so badly. Life felt so unfair and I was mad at the world. Mad at every pregnant girl in history. Mad at my friends who were having babies while I wasn't. Just mad. And miserable.
Luckily, having Oscar, I was forced to go outside. I even started talking about my feelings. Granted, I was talking to my dog about my feelings, but I'll never be able to thank him for being there. He heard me say things that I never told anyone else and he didn't judge me for them.
Through the years, he continued to be "mine'. He helped me through three more miscarriages, fertility issues, and ultimately, becoming a new mother. Through each life change, he was there for me. Licking my tears and making me laugh.
Though his time here with us was short, he will forever be our first baby.
And who knows, maybe he's up there in Heaven right now running around with our babies that we lost. Being the best of friends. Just like we imagined.