Have you noticed lately that a lot of babies have those cute little soft nylon headbands? I REALLY wanted to make some for my new baby girl, so I did some Goolging, and was seriously this close to buying a huge batch of nylon headbands off of Etsy when it hit me. DUH. I could make my own for cheaper and in any color I wanted.
Since my babies usually have jet black hair when they're born, I decided to make my experimental nylon headbands black. I went to the dollar store and bought a pair for…guess how much…a dollar (I KNOW! That's my husband's favorite "joke" while at the dollar store, so I had to use it)
Nylon Headbands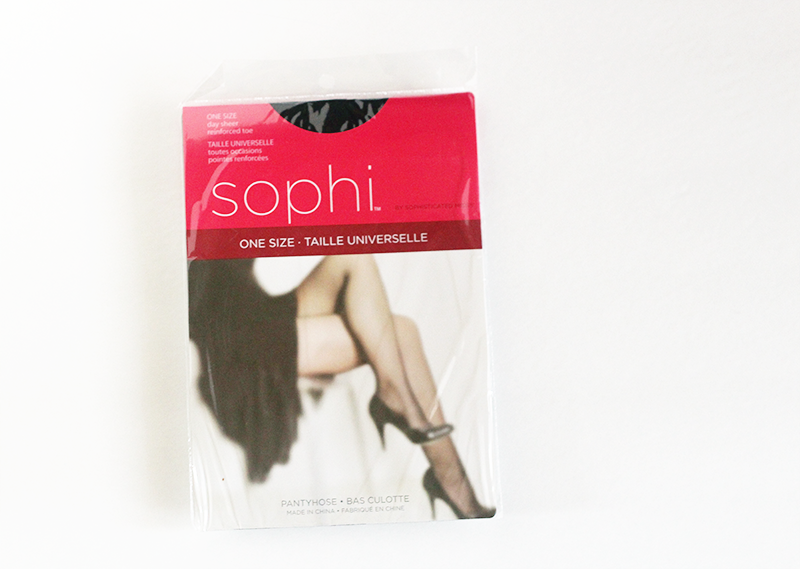 Fancy, eh?
Well, then I just took them home and laid them out flat, making sure there were no bunches.

I decided to start cutting right at the top of one leg, and make my bands about a half inch wide all the way down the leg.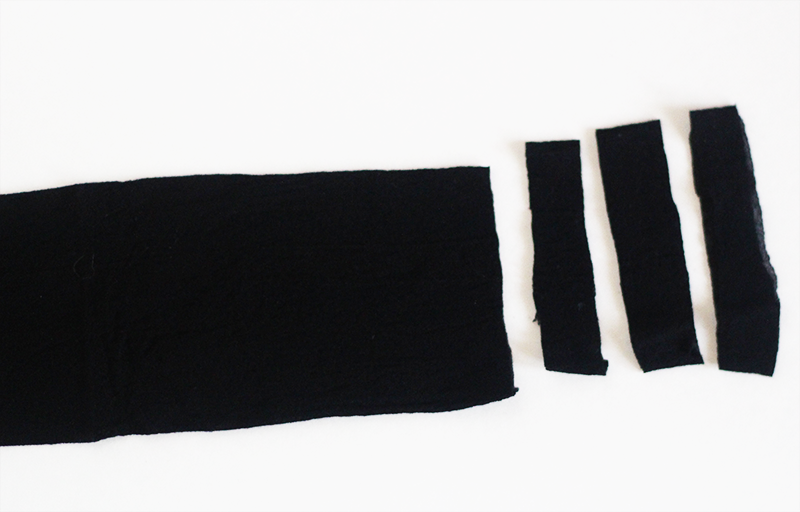 Then, all I had to do was stretch each section and they sort of curled up onto themselves, so I won't need to worry about fraying later on.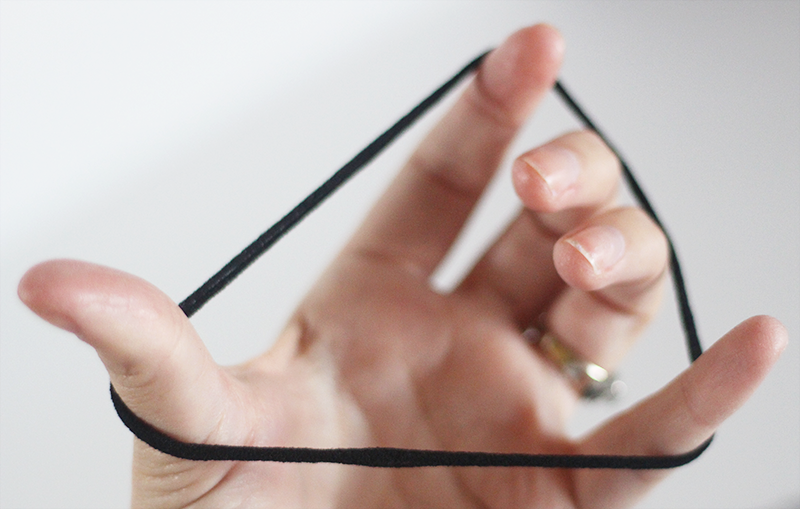 Seriously. SO EASY. Plus, they stretch so well and are really comfortable. My girls (ages (almost) 3 and 4) were obsessed with wearing their little sister's finished bows the entire day, and didn't have any complaints on them being tight, like they usually do if I make them wear a headband.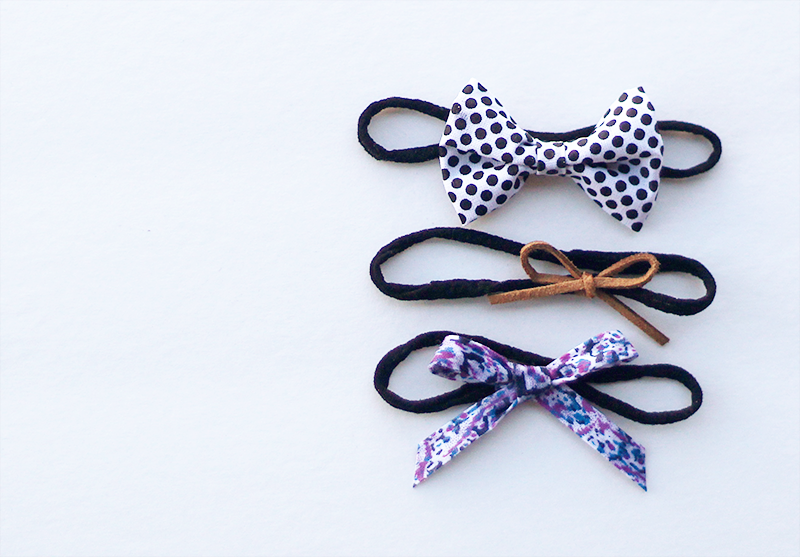 To finish off my bands, I just made a few bows and glued them right on there. Every single bow pictured above was no sew, so we will call this project a huge win in my book (tutorial for the top bow found HERE).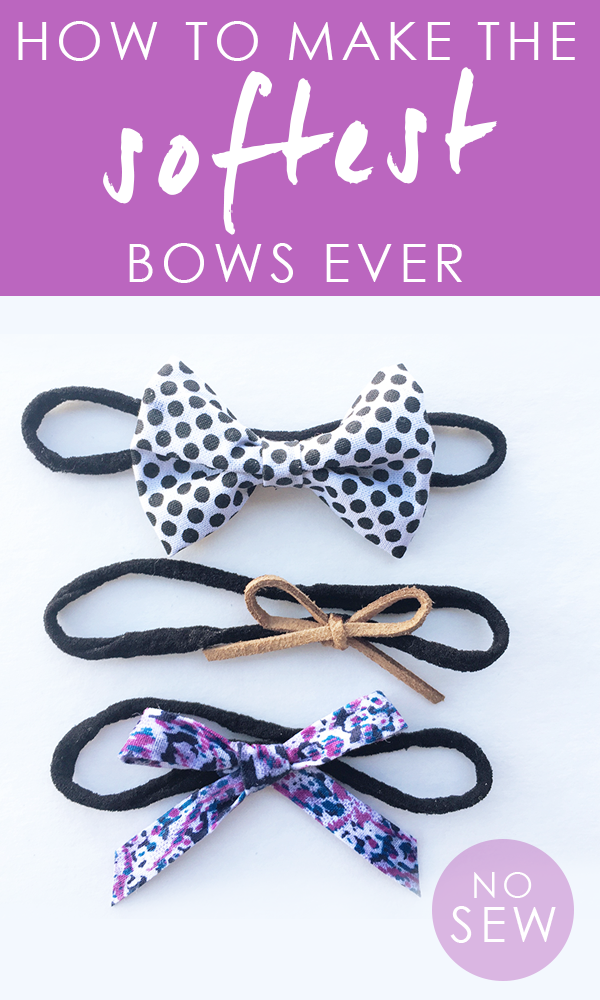 ---
Like this post? You might also like this one: