I tried to come up with a clever title for this post. Something along the lines of  "hey, these little facts didn't make the blog in their own blog posts, but they still deserve a little love, dang it!"…But, that was too long. So, for now, we're just referring to it as "the post without a name"… Because, clearly I can't think right now. Any ideas for me? Hey?
Throw  'em my way.
__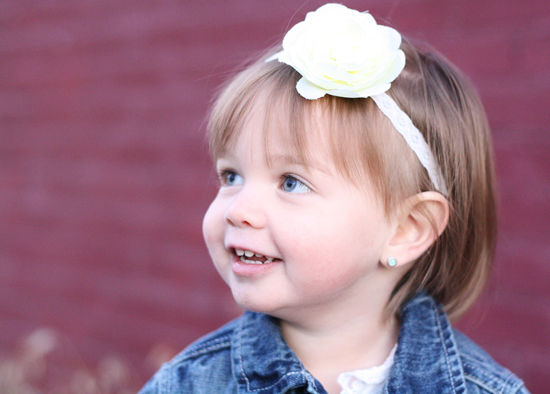 First, Eloise is pretty much potty trained! I mean, unless you count the time she pooped her pants at the gym. Then, she isn't. But, if you look past that one really embarrassing moment (they made her stand outside while they waiting for me to come rescue her and her gross pants…HAH), she's potty trained.
I wish I could sit here and tell you that I had this great method of doing it, but really I don't. She just woke up one day and said "no more diapers!"…So, we haven't looked back since.
We're doing pull ups during nap time and bedtime–But, for the most part she is waking up dry. Woo woo woo.
Two in diapers = Hell on Earth.
__
I'm making the girls' Halloween costumes this year. They are being fish, and the costumes are ending up ridiculous. I can't even wait to have them wear them. I'll probably pass out because of how cute they are in them.
I would post a tutorial on here for you guys –But, I don't know if there's really a big market for DIY fish costumes, you know?
__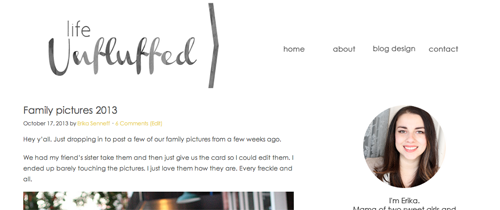 We got a new blog design here on Life Unfluffed. The other one just wasn't cutting it and it was making me hate blogging. Is that completely weird? Well, it's true!
And, yesterday I finally had a few minutes to myself where I wasn't a) trying to coax the girls into napping at the same time, or b) working on other people's designs.
The stars all aligned for me yesterday, and somehow, I finished my work early and both girls were sleeping at the same time (THAT'S HUGE, people!) — So, a new blog design was born.
I'm not diggin' it 100%, but I like how the new navbar has images when you mouse over it.
So there's that! Click on over and check it out if you're reading through an RSS reader.
__
Tyler and I are trying to lose weight and become healthy.  It has been fun to see our bodies transform in just these few weeks so far. I'm super excited to see how we end up. I hope we can stick to working out and eating healthy, because it'd be awesome to have lean muscles instead of chub.
__
Well, I think that about wraps up this installment of  "what the heck should I call posts like this"…Until next time, folks!