Sometimes I feel like Hazel is just totally getting the short end of the stick.
I love her, of course. And all of her basic needs are met 100% of the time. But, sometimes I catch myself feeling guilty because I can't hold her all the time like I did with Eloise. I would love to, It's just impossible when I have a toddler (a potty training one, at that!) to take care of, too.
Mama guilt is the worst!
Thankfully, my Hazel girl is the sweetest baby in the world. She always is willing to forgive me and doesn't hesitate to give me coos and smiles just when I need them most.
The other night, as I was rocking her to sleep (okay, well maybe she had been asleep for a while, but I was savoring every second, okay?), I couldn't help but think of how lucky I am to be her mama. I can't even explain how special I think she is. She is just so content and I know she's going to do some pretty special things in her lifetime.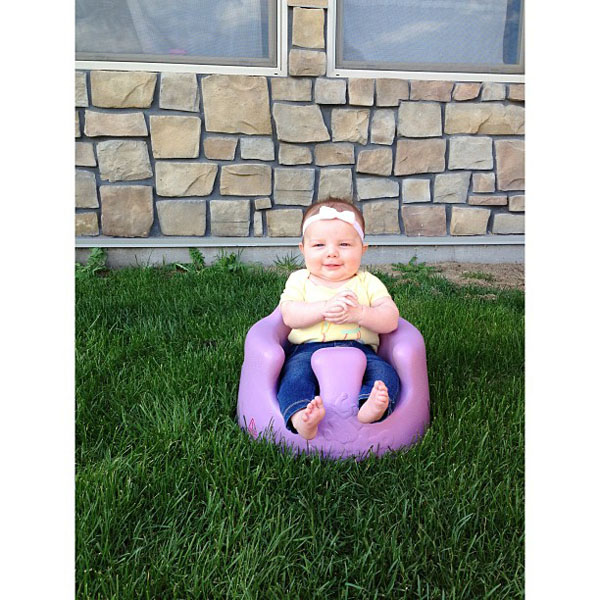 So, tell me! How do you balance loving all your children? I know that none of us mothers love one child more than the other–But, I guess what I'm wondering is how you distribute your time to show your children you love them, even when you can't hold them all day long. Am I even making sense?
__
Also, please ignore the mess around here (the blog)…I just switched over to WordPress and a new domain (www.lifeunfluffed.com), and everything should be redirecting– but let me know if you see anything wonky! Also, I'm working on the blog design. It's nowhere near done, and it'll be easy to navigate once I'm there. Promise!