Here's the thing. There are about a million bow tutorials on the Internet right now. I know this because I am a frequent Pinterest-er and I see tutorials pinned allllll the time. But, never for easy bows, and I want easy, darn it!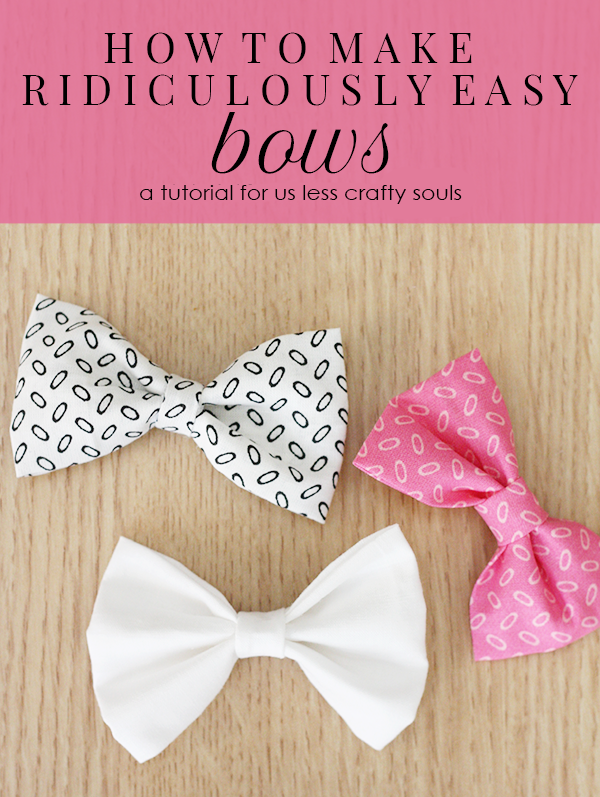 So, how's mine different?, you're probably wondering.
Well–Mine is for us less crafty souls (bless our hearts!) who are against all forms of measuring and don't want a project that's going to take all day. We want something we can pound out in one episode of Gossip Girls, am I right?
If easy bows are what you're looking for, you have come to the right place. Because, I don't want to brag–But, easy is sort of my thang.
---
How to Make Easy Bows
First, you're going to want to collect all your materials. For this project you'll need: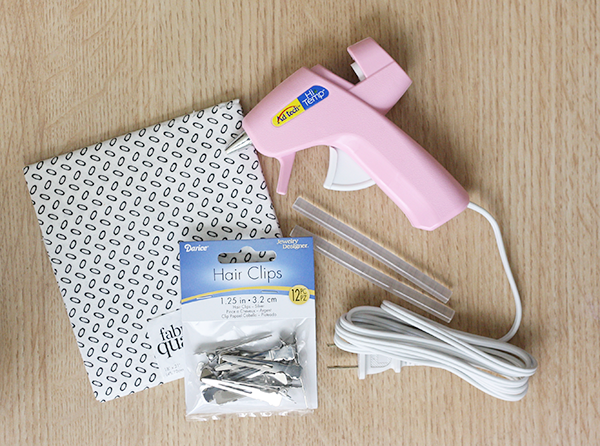 Fabric
I usually just buy fat quarters, because, let's be honest–I don't sew so I don't need more than just a little fabric.
Hair Clips
Some people cover these with ribbon to make them prettier… But, no one will know the difference. Plus, this is the easy tutorial, remember?
Hot glue gun and hot glue sticks.
And that's all. Now you're ready to get this party started.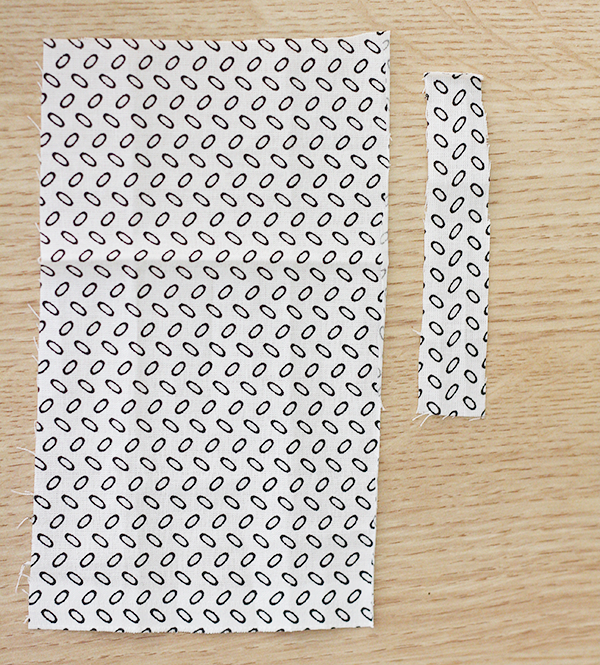 Step 1: Cut two pieces of fabric (straight lines aren't THAT important). I never measure this part, but I'd guess my bigger piece is about 7 inches long and 2.5 inches wide. The second piece is probably an inch wide, and only needs to be about 2-3 inches long. I always make mine too long on accident. But whatever, that can be trimmed later.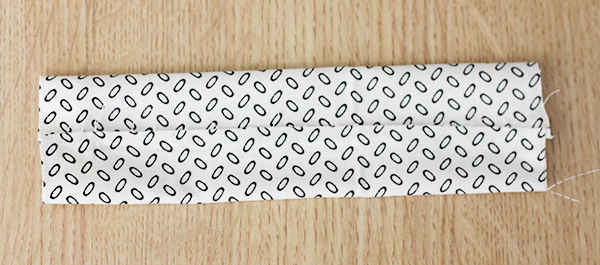 Step two: Grab your big piece and flip it so the right side is down and so that the long side of the fabric is horizontal (hotdog). Then, take the bottom and fold it up to the middle and glue it. Once that's done, fold the top down the that middle line and glue it as well.
Now you have a long piece of fabric with pattern all around.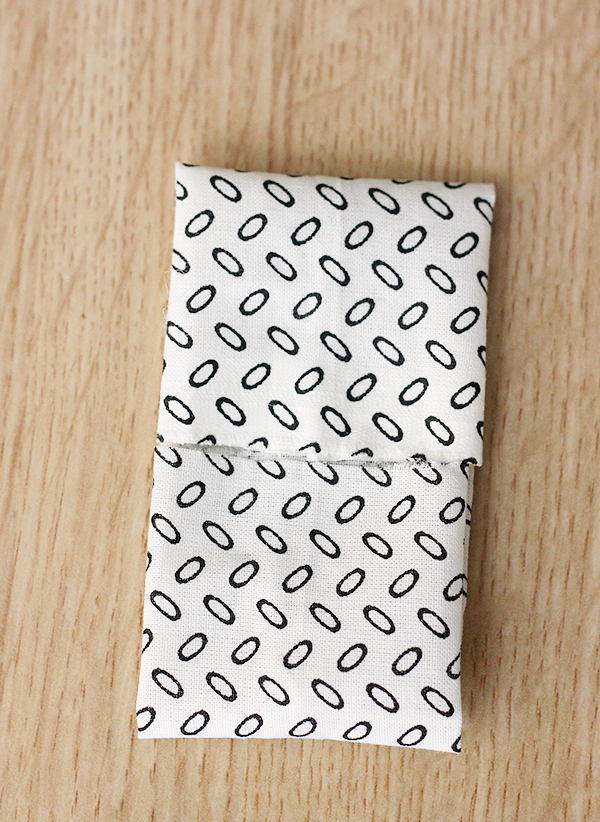 Step three: Now, with the seam side up–Bring in the edges to the middle just like you did in the last step. Bring one side into the middle and glue it. Repeat for the other side. Now you should have a rectangle that is about 3(ish)inches. Now set it aside for later.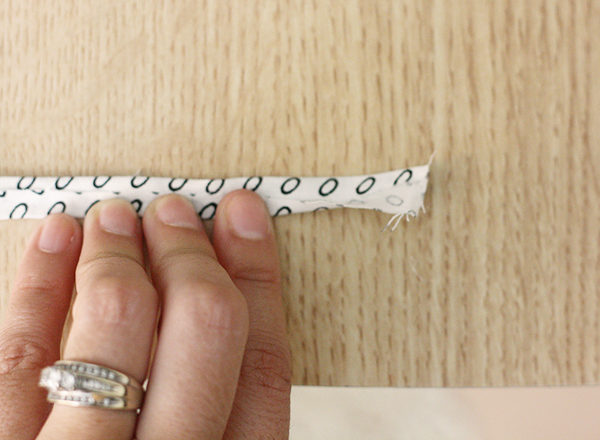 Step four: grab your small piece and lay it right side down. Follow step two to make a thin rectangle with no wrong sides showing (pattern all around). Set it aside.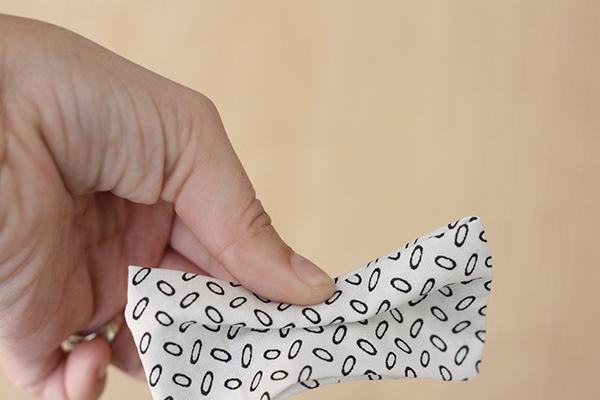 Step five: Grab your little rectangle again. With the side with the seam facing up, start to accordion it like you would be make a sassy paper fan. back and forth, back and forth… I can usually get about 3-5 folds in, depending on how thick the fabric is. Be sure to hold on tight as you are doing this step!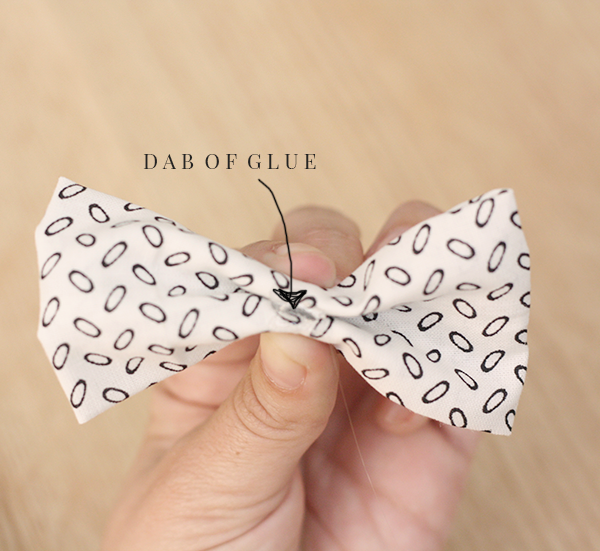 Step six: Put a dab of glue on the front of the accordion-ed bow. The side with the seam will be on the back.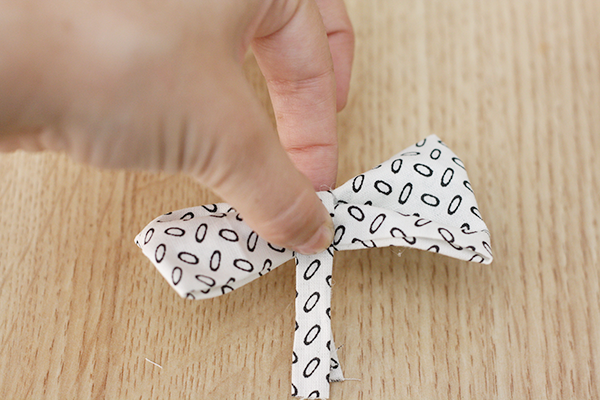 Step seven: Glue the skinny rectangle (at the center) to the front of the bow. Be sure to keep pinching your bow together as you do this step.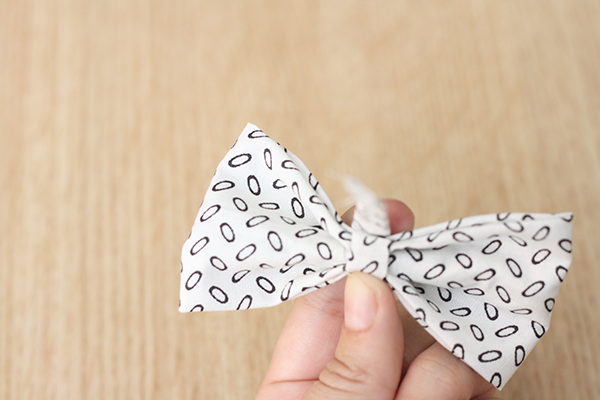 Step eight: Trim one side of the skinny rectangle and glue it to the back of the bow. Still keep on pinching!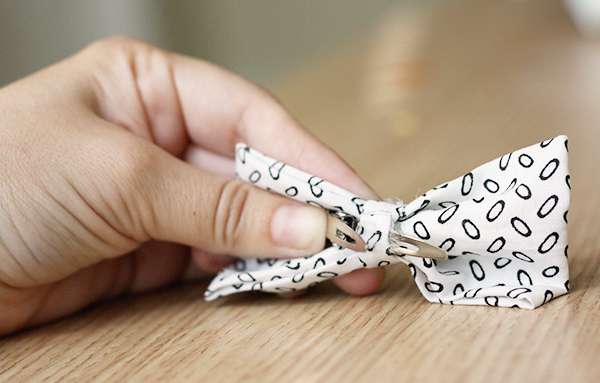 Step nine: Add a dab of glue on top of the piece you just glued down. Now, open your alligator clip and glue just the top part in. While the glue is still wet, wrap the remaining "skinny rectangle" down and over the top of the clip. Be sure to pull it tight so the bow will stay together. Trim off excess.
And waaaahlah. We're done!
Now make millions of them and deck those kids in your life out.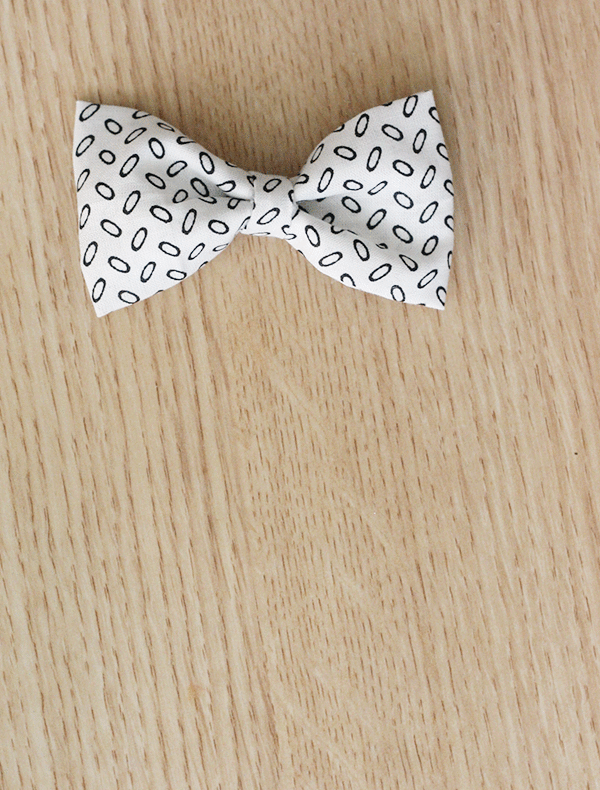 ---
Like this post? You might also like this one!