This shop has been compensated by Collective Bias, Inc. and its advertiser. All opinions are mine alone. #ZiplocBackToSchool #CollectiveBias

I can't believe summer is coming to an end. I know my girls are still fairly young, but there's just something special about those lazy days at home with them with nowhere to be except our backyard. Next month marks back to school, and while Eloise (my oldest, she's 4) is over the moon excited to get back – I'm less than thrilled. I'm going to miss her! Plus, the thought of waking up early to pack her lunch is probably going to haunt me until the big day.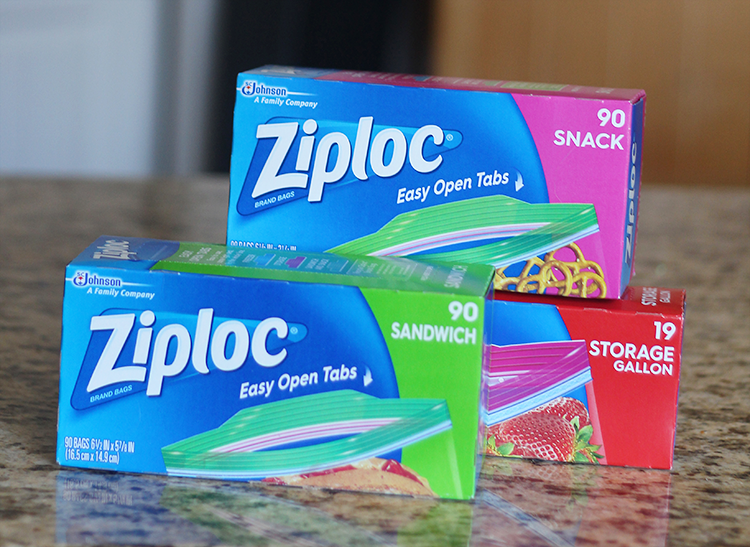 In an attempt to be prepared, though, I've been pinning make ahead lunch ideas like a madman and have stocked up on my Ziploc® brand bags. Did you know they now have bags with Easy Open Tabs? I had no idea! They're available in multiple sizes and are easy to grip and easy to open. This makes me happy because I know Eloise will be able to open everything I pack for her with ease. I found mine at Smith's in the foil & bags aisle.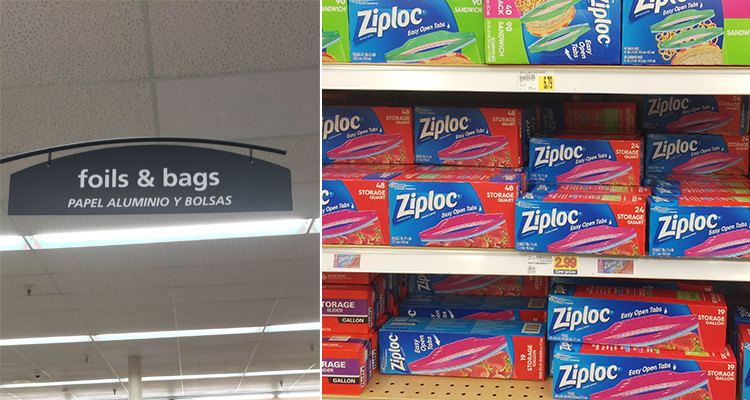 In addition to planning out lunches ahead of time, I've been brainstorming things that would help keep her lunch cold.

I remember when I was in school, I always had a big, bulky, plastic ice pack thrown in with my food, and it always made my sandwiches go soggy by the time it was actually lunchtime. Even thinking about it makes me gag!
Luckily, my mom is a genius and started freezing (new) sponges in bags and putting them in as an ice-pack replacement. They worked wonders and my food wasn't soggy anymore. Hallelujah!

So, in an attempt to help save your kids' lunch, I thought I'd share this fun little tip with you.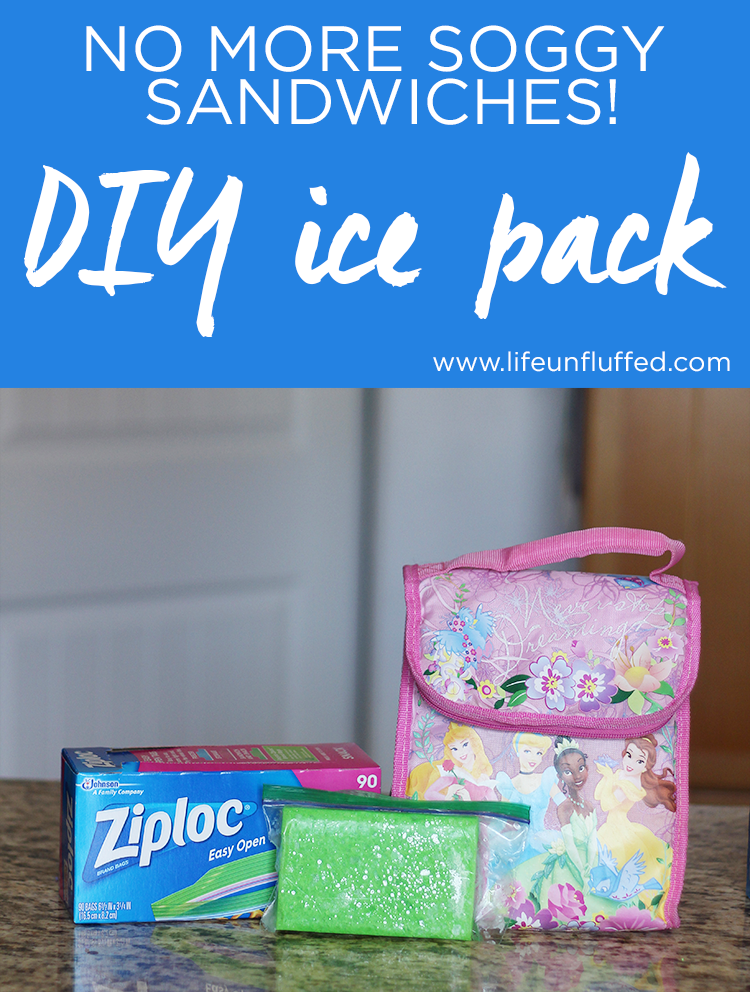 They are super easy to make. All you need to do is buy some and some sponges.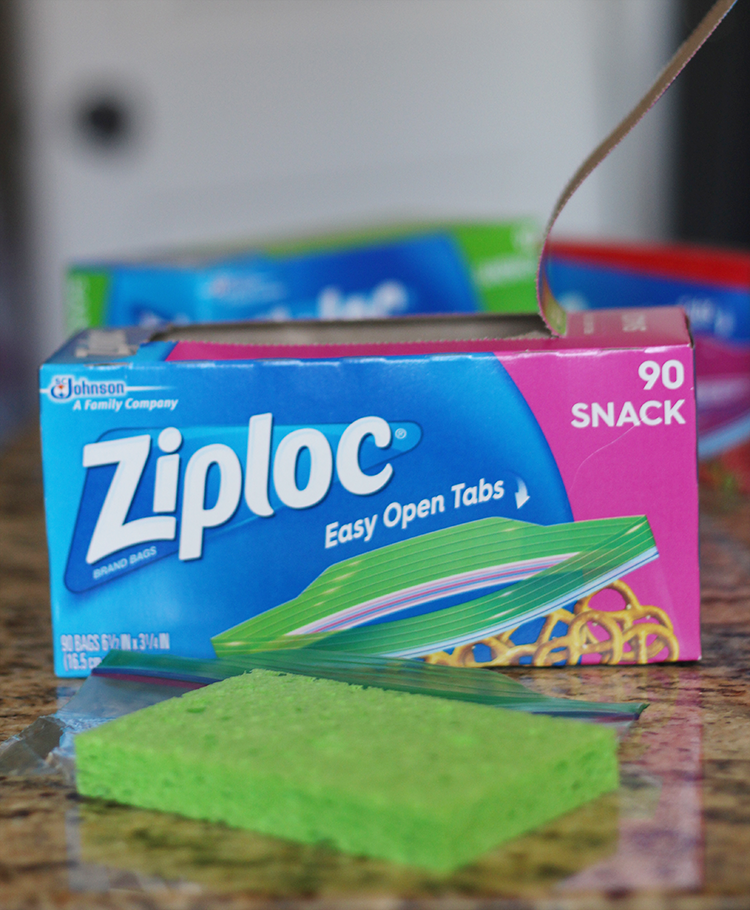 Just wet the sponge really well (do you know how hard it is to try not to wring it out after? SO hard) and stick it into your Ziploc® brand Snack bag with Easy Open Tabs.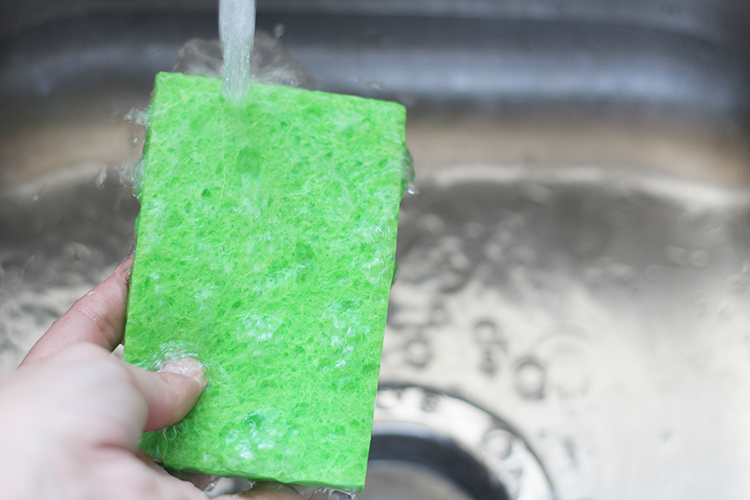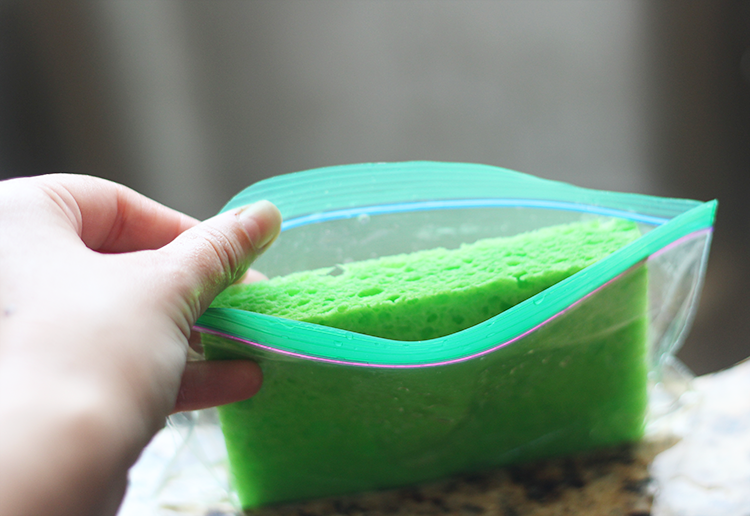 Be sure to seal the bag well, and then stick the whole thing into your freezer for a few hours.
Once it is frozen, take it out of the freezer and put it right into your child's lunchbox.
Since it's a sponge inside, all of the melted water will just be absorbed right back into it. No more soggy sandwiches!
Plus, these can even be used as an ice-pack if someone gets hurt. It's a win-win! What are your favorite tips for packing lunches?
Don't forget to stock up on Ziploc® brand products before school starts! Below are some product promo dates.
7/20 to 8/16: $3.99 promo on:

Ziploc

®

brand Storage bags with Easy Open Tabs Quart Value Pack 48ct

Ziploc

®

brand Storage bags with Easy Open Tabs Gallon Value Pack 38ct

Ziploc

®

brand Freezer bags with Easy Open Tabs Quart Value Pack 38ct

Ziploc

®

brand Freezer bags with Easy Open Tabs Gallon Value Pack 28ct.

8/2 to 8/9/15: $1 MEGA offer (Buy 4, save $4 or Buy 5, Save $5)

8/9 to 8/30: $0.50 off regular retail price on:

Ziploc

®

brand Sandwich bags with Easy Open Tabs 40ct

Ziploc

®

brand Sandwich bags with Easy Open Tabs 90ct

Ziploc

®

brand Snack bags with Easy Open Tabs 90ct