I am a huge fan of shellac (or gel polish, whichever way you prefer to say it!) manicures. I love how long they stay on, and I especially love getting pampered.
My sister and I try to go every three weeks, but my shellac never lasts that long, so I always end up removing it and painting my own nails until the next time.
My sister, however, leaves hers on until she gets to the salon again. I admire her ability to not pick at her nails and make them chip!
Anyway–She (and a few of my friends) had no idea that you could even take shellac off at home, so I thought I'd post a little tutorial in case any of you are sitting in that same boat.
Here's a super nifty graphic with no words, but feel free to scroll down further to read the entire tutorial on how to remove your own shellac at home!


Whoa. That was big. ALSO? My lighting on some of those pictures was pretty awful. I tried to beat that darn sun, but…My chatty neighbor stopped by and all hope was lost. I hope you can forgive me! hah!
Anyway, full tutorial starting…NOW.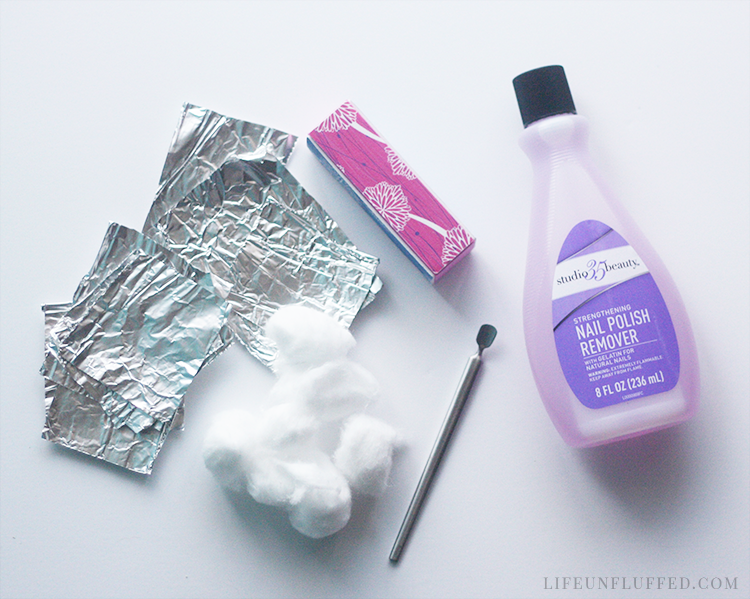 Step 1: Gather your supplies! You'll need aluminum foil (cut into squares), cotton balls, nail polish remover, and an orange stick (only, my pharmacy was out, so I bought this shellac remover thing, which who knew even existed!?)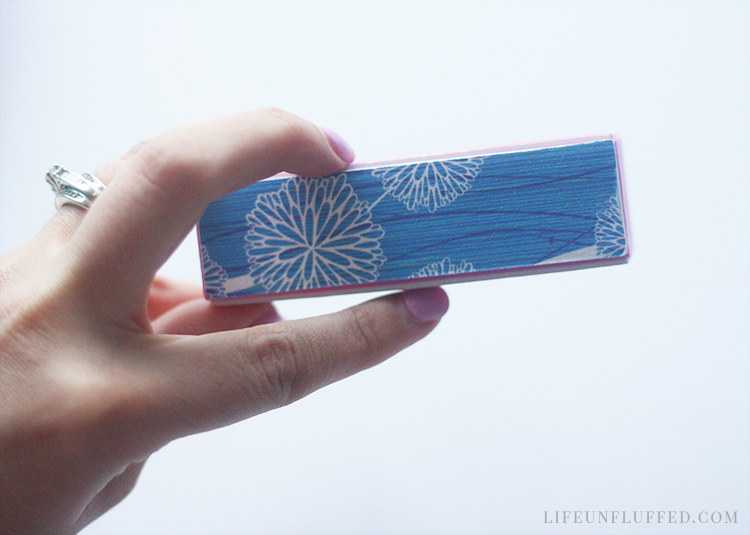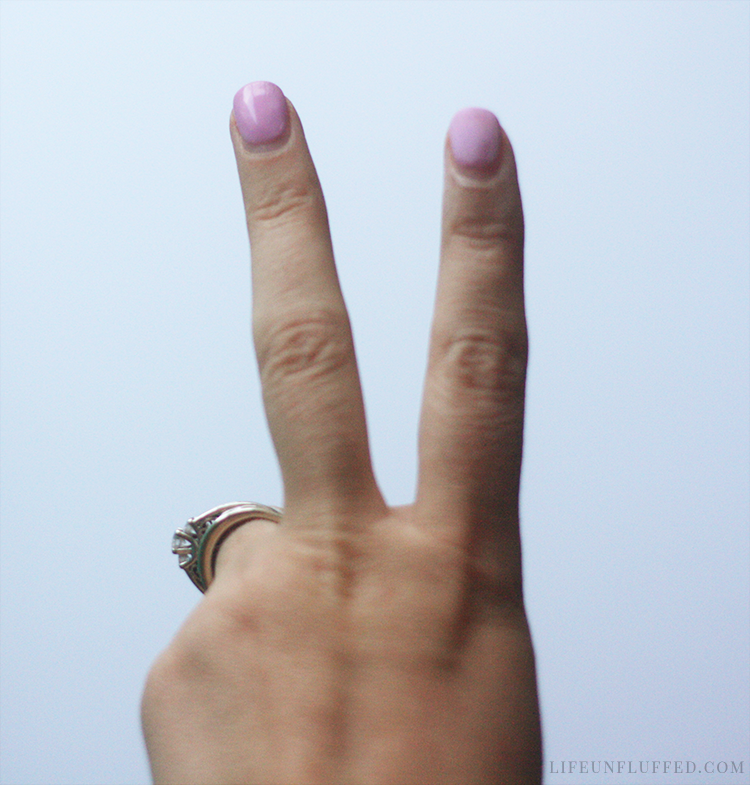 Step 2: File all the shininess (the top coat) off of your nail. Take a look at the super great image above. See how my pointer finger isn't shiny anymore, but the middle finger is? You will want your nails to have no shine after this step.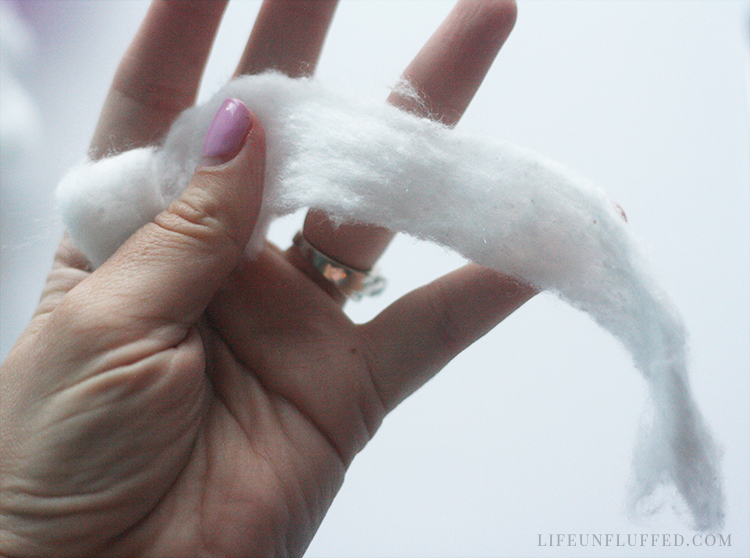 Step 3: Unroll a cotton ball and rip off a piece just big enough for your finger. Then…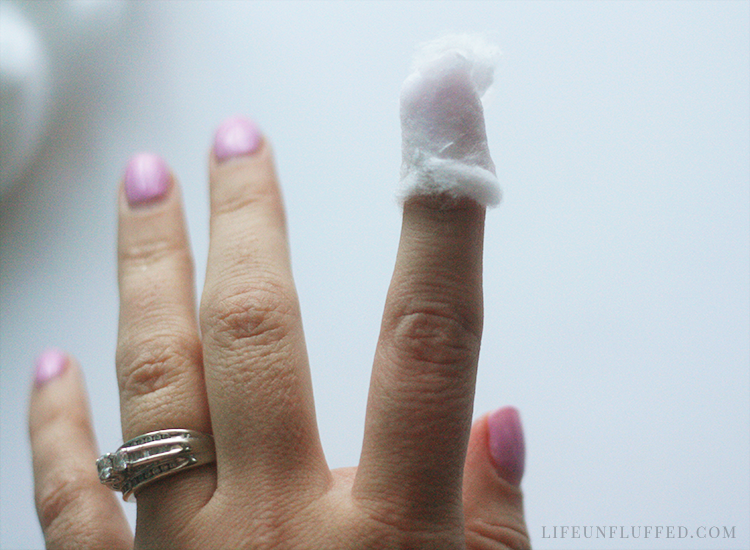 Step 4: Soak the cotton ball in nailpolish remover, then cover your nail with the cotton ball.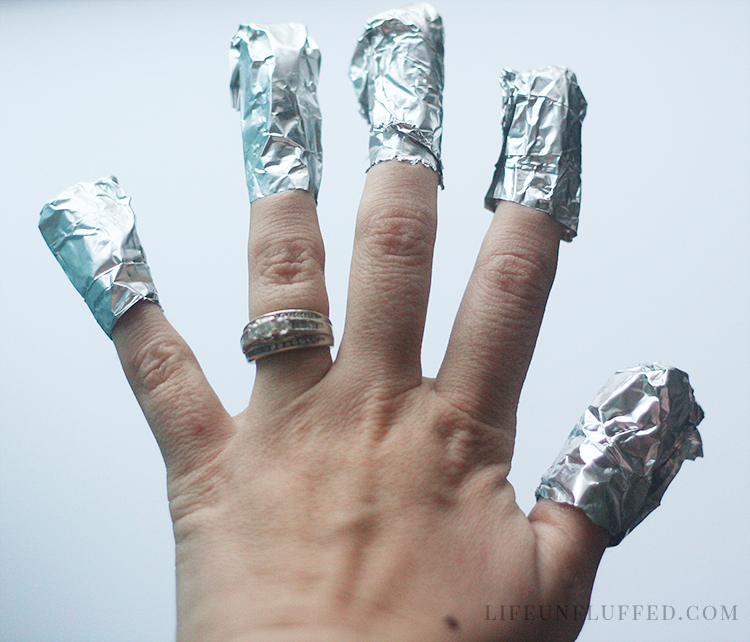 Step 5: Then it starts to get fun and alien-y. Grab your tinfoil pieces and wrap them around your cotton wrapped finger so that no cotton is showing. This should be wrapped pretty well, because once the tin foil is on you'll need to sit there and watch your favorite show (mandatory) for about 15-20 minutes while the nail polish remover gets to work.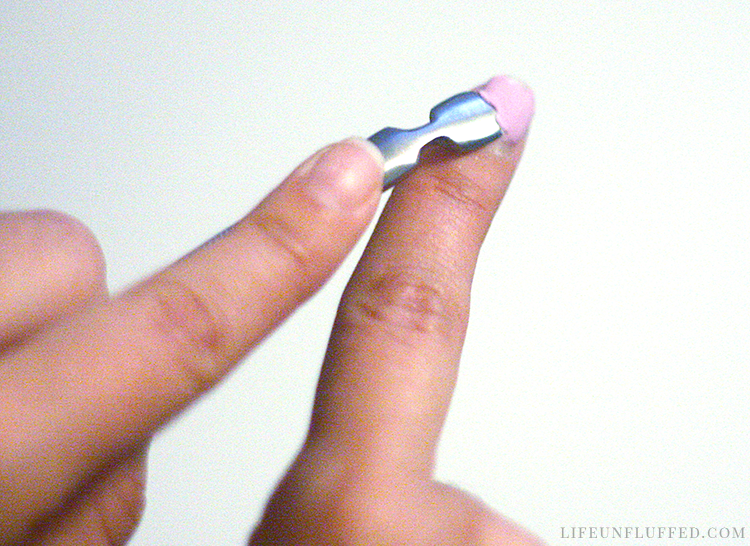 Step 6: After 15-20 minutes, remove the foil and cotton. Then, grab your orange stick, cool tool, or even a credit card or your thumb, and ease it underneath the polish. The shellac should just slide off! If it's not, let them soak a few more minutes and try again.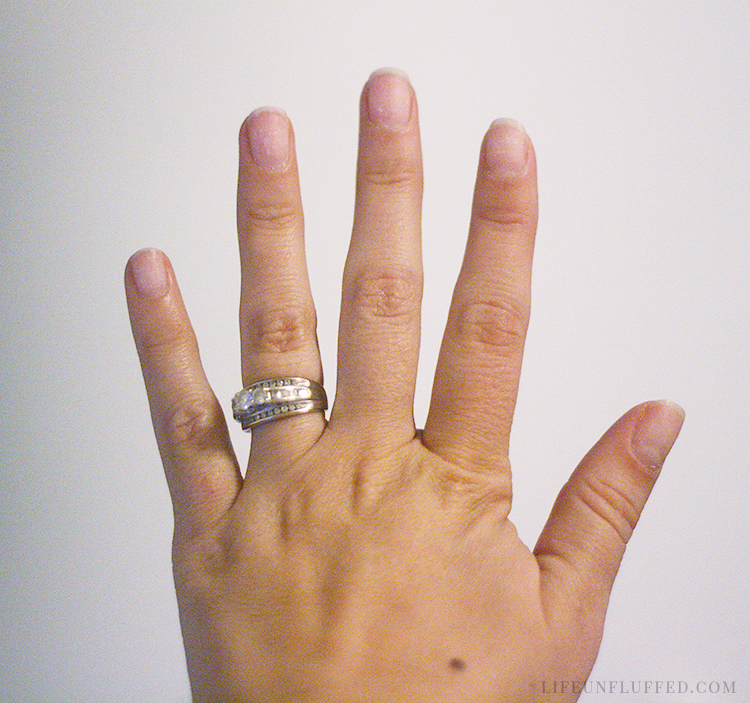 And that's it! You'll be left with shellac-free hands (or toes) with no damage done to your nails at all (in the image above, that's just photo grain, I promise!)
Taaa-da. So easy. Plus, really fun to say to people around you "sorry! I can't help you right now. Can't you see I'm doing my nails!?" and hold up your alien fingers.