Last Christmas, a friend of mine made me some homemade vanilla extract and I was just completely in love with it. I used it to bake everything… Until it broke on our trip back home to Utah.
Ever since then, I have been feeling like something has been missing from my baked goods. So, I decided to make some of my own.
There are billions of homemade vanilla extract recipes out there in Blogland… But, honestly, I got a little overwhelmed because people made it seem like a big huge process. So, I'm here to tell you–It's NOT a big process and the end results are better than anything you could ever buy at the store.
To start, all I did was purchase some 4 oz Boston round bottles (I bought these ones) and some Madagascar Bourbon vanilla beans (I got these). Then, I drove over to the liquor store and bought just the cheapest Vodka I could find. Side note: I have never touched alcohol in my life, so this was super exhilarating for me. I know. Mormon freak mom.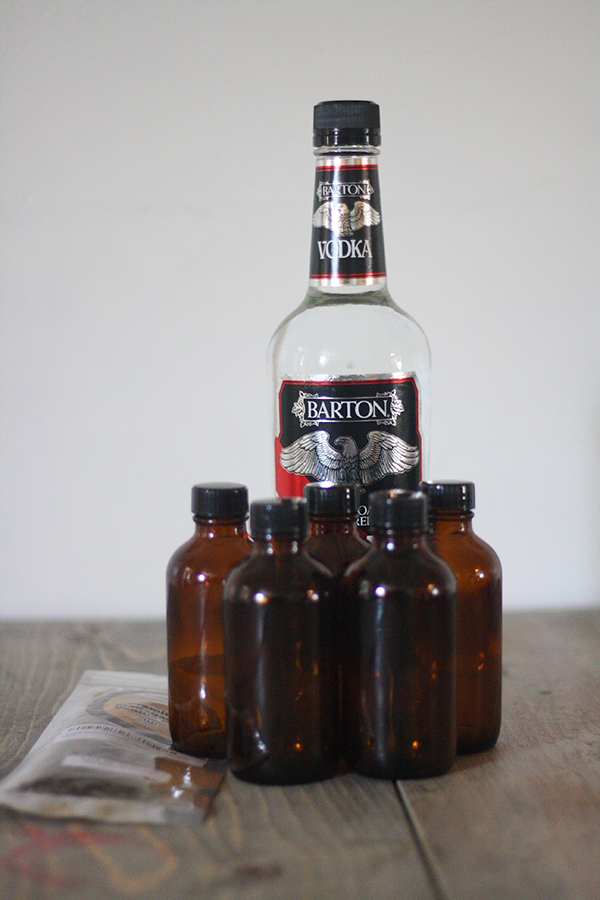 Anyway. Moving on!
Once I had all the ingredients, I just slit the beans in half length wise and then in half again width wise.
From there, I used the back of my knife (like shown in the video below with Hazel screaming her head off in the background)
to get out all the seeds from two pods.

Once the seeds were out, I put them into the bottles along with the two pods (since they are cut in half, it'll be 4 halves).
Last, I used a funnel to fill the jars up all the way.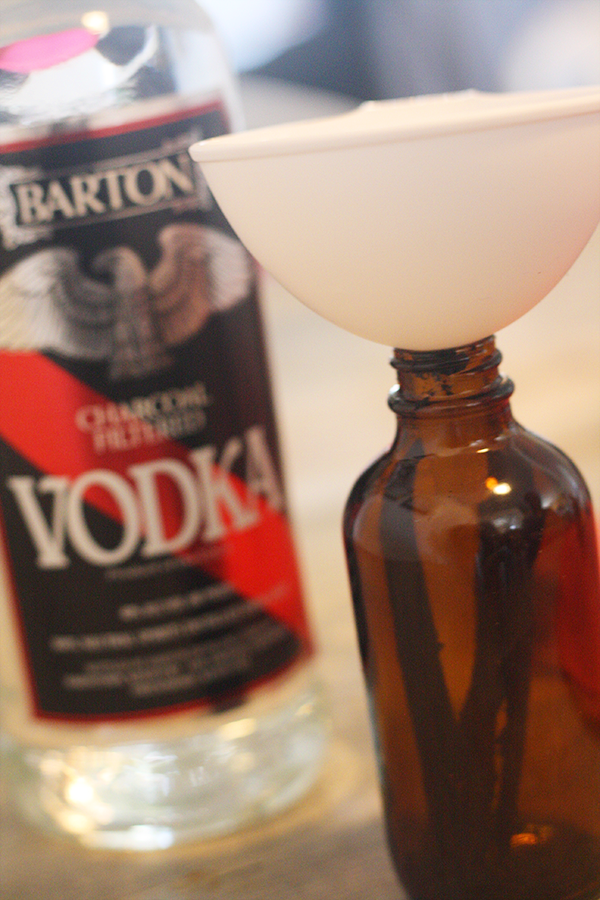 Currently, they are sitting in the back of my pantry while they age a bit (they need at least a good 6-8 weeks to sit before using them!). In the meantime, though, I made them some cheesy back to school labels which you can download over on Oops! I Craft my Pants.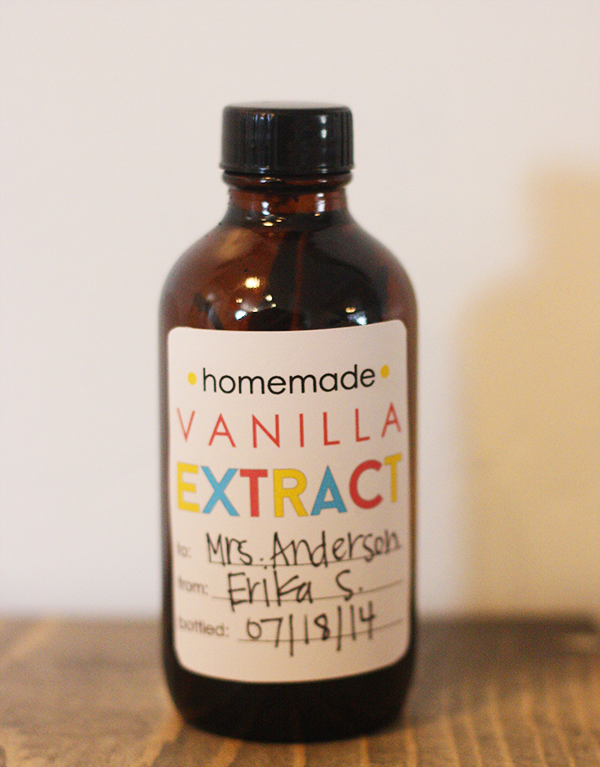 Thanks for reading!
If you liked this post, please pin it or share it with your friends.