I can't believe my Hazey-baby is two. I know, I know. Parents always say that. But really. I cannot believe it!

You know that saying "and though she may be but little, she is fierce"? Yeah, pretty sure that's about Hazel. She's in the 2nd percentile for weight and height…But man guys, she is fierce! She has a very strong personality, and we love her for it (even though some days it is HARD)… She brings so much joy into our lives and is constantly making us laugh. Not to mention, she has just the kindest heart. She's always making sure people are happy (I hear "you happy mama?" about 30000 times a day. And, when I say I am happy she says "I happy too"…Best thing), and giving out kisses freely.
For her birthday, I didn't want to do anything super extravagant because one, I am lazy, and two–We were going out of town the next day. So, we decided to just invite over two of her friends and eat cake.
Of course–I couldn't keep things as simple as I told myself I would. I ended up making a cake (I copied this cake here, there's no directions, so I just eyeballed it)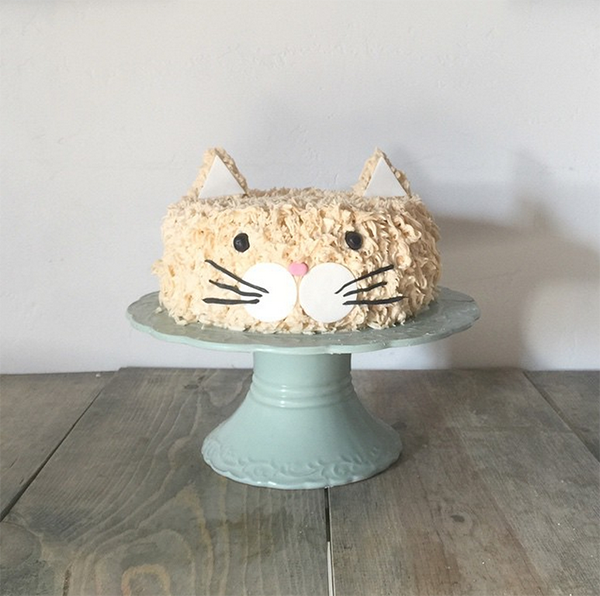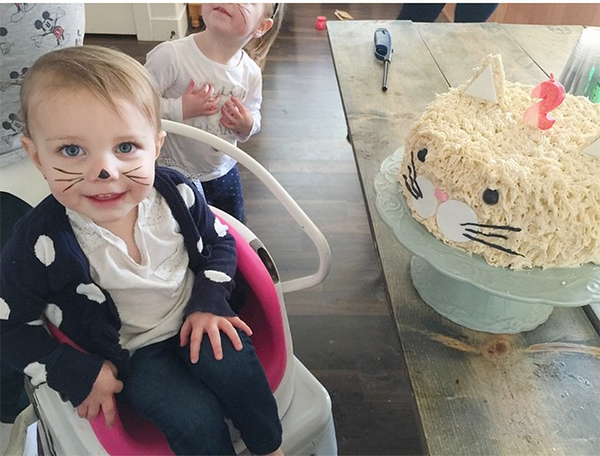 I also made the kids kitty tails and ears. It was super easy, and the girls loved them!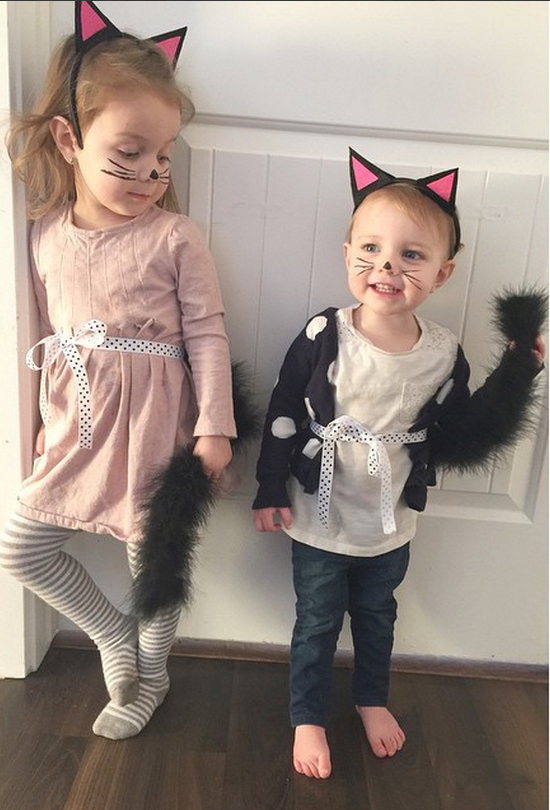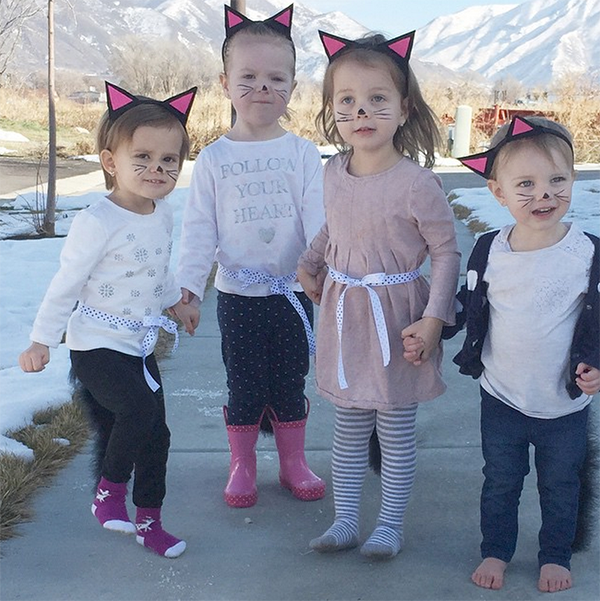 (I know, I know! Bare feet. We didn't think this picture through before hand, obviously!)

I loved the small feel of the party (it was easier to talk with people), and I'm pretty sure I am banishing all big parties from here on out! The girls had a blast, and Hazel absolutely LOVED being the center of attention.