Sometimes when I'm on my way home from the gym, I like to take the long way.
I love those few minutes where it's just me. All by myself in the car. Alone with my thoughts and not worrying about wiping noses or explaining why (for the millionth time) we can't just leave the house with no pants on (FYI, it's Eloise who asks, not Tyler).
Anyway, as I was driving home the other morning, a girl came on the radio and went on and on about how she just wasn't sure if she wanted to have kids. How she'd rather not be tied down with responsibilities and waking up before nine every morning. She didn't want to deal with the diapers, the fits, and the nights that seemed to never end.
And, I got it.
I got where she was coming from. Because oh gosh, waking up with Hazel every few hours (still!) is killing me.
But, I couldn't stand behind that girl 100%. Probably not even 1%.
In fact, after I gave a brief moment of silence for my life pre-kids… I couldn't help but feel a little sad for the girl.
(I'm going to stop right here and add a disclaimer. These are just my thoughts. My opinions … I don't think you're selfish or crazy if you choose not to have children– pinky swear)
I felt sad for her because she has absolutely no idea what she is missing.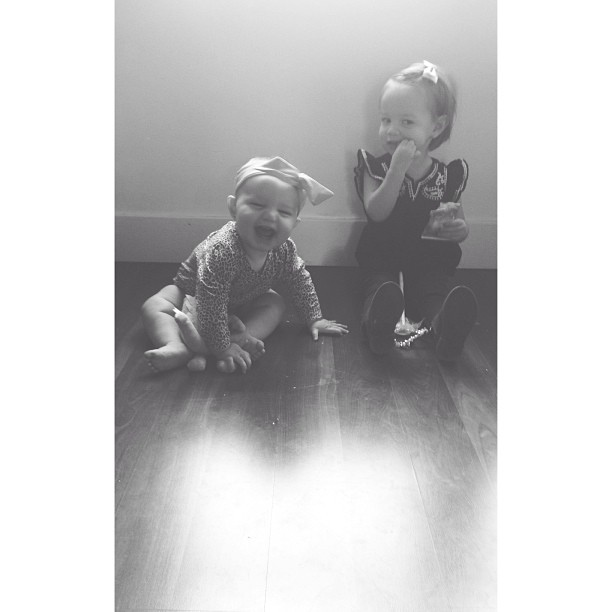 Yes, I may be missing out on hours of sleep a night. And, yes, it's so frustrating to drag myself out of bed to feed Hazel when all I want to do is just sleep. But it's worth it. Because, in the quiet of the night, when is just is two, that's when I fall the most in love with her. The way she looks at me as I sing softly to her… The way she touches my face gently as she eats… The way her big blue eyes sparkle as I stroke her hair… It makes everything worth it.
And, she's right! I totally deal with my fair share of fits. Eloise has mastered the art of being two, you know.
And ya, it can get embarrassing. Really really embarrassing. But, they only last a short while, then she's right there apologizing to me and telling me everything is okay. Of course, her apologies don't come without hugs. Lots of hugs and cuddles. Kisses, too.
Her love makes those fits worth it.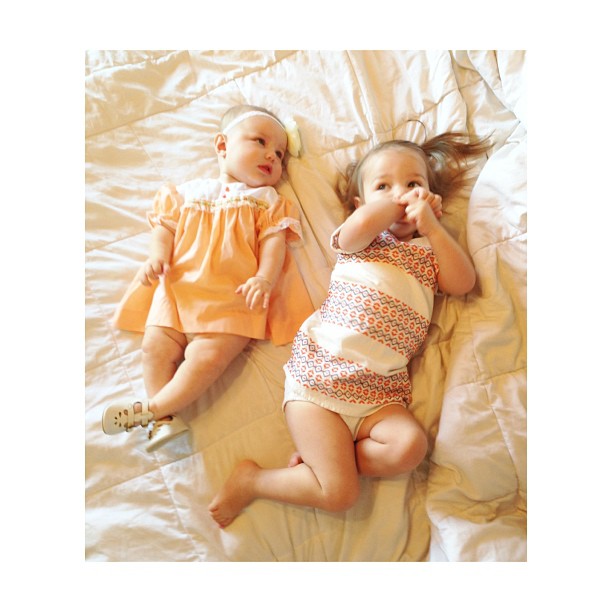 And gosh… The diapers. They're gross. So gross. As the girl mentioned.
And having two in diapers wasn't a walk in the park. At times it seemed like all I did all day was change diapers. But, the moment Eloise first went potty on the toilet was like my proudest moment to date. I looked at her, barely able to contain my excitement for her (and me!) and was just so proud of my baby girl. All those diapers that made me gag? Totally worth it when I saw how proud she was of herself.
And last, I want to touch on responsibilities. There are a lot that come with having children. Like, you have to feed them, bathe them, keep them safe, teach them, console them, and and and. The list could go on forever!
Sometimes it's overwhelming knowing that little humans are counting on you for their well being. And at times like that, Tyler usually puts me in a little mommy timeout. I go hide in the bedroom and either a) try to sleep, b) work, or c) play on my phone. I try my hardest to tune them all out downstairs… But then I hear Eloise yelling "maaaaaaamaaa" over and over. And I hear Hazel cooing "mamama" and, I'm just so overwhelmed. Only this time, I'm not overwhelmed by the responsibility of it all.
Nope.
This time, I'm overwhelmed with love. And how, no matter how many mistakes I make in my parenting, those two girls are my number one fan. They love me despite my faults. They love me unconditionally. And that, my friends, makes it worth it.