When Oscar (our pug baby) first passed away, I swore up and down that I would never own another dog. Ever.
As time went on, though, my heart was softened. I decided we could definitely get another dog. Just, not another pug. I just didn't think my heart would be able to handle it.
And then I met him.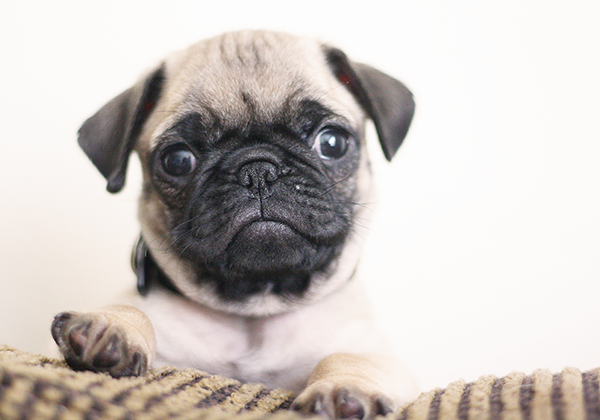 He had my heart the first time he looked at me.
I knew I was a definite gonner once he started licking my face. Seriously, I was in love.
It's just like the old saying. Once you get a pug, you'll never go back. Okay okay. That's not a real saying (I don't think?), but it is so true.
I am addicted to pugs and will most likely own one for the rest of my life. I just can't get enough of their cute little faces. Don't believe me? Follow me on Instagram, and you'll see the flood of images of just him.
Anyway, we brought him home with us last week. The poor guy tried on dozens of names before Eloise finally agreed on the name "Buster" (after Buster Posey on the Giants…NOT my idea).
I'm not 100% on the name, but I am so completely in love with this little guy that I don't even care. I mean, at least not that much.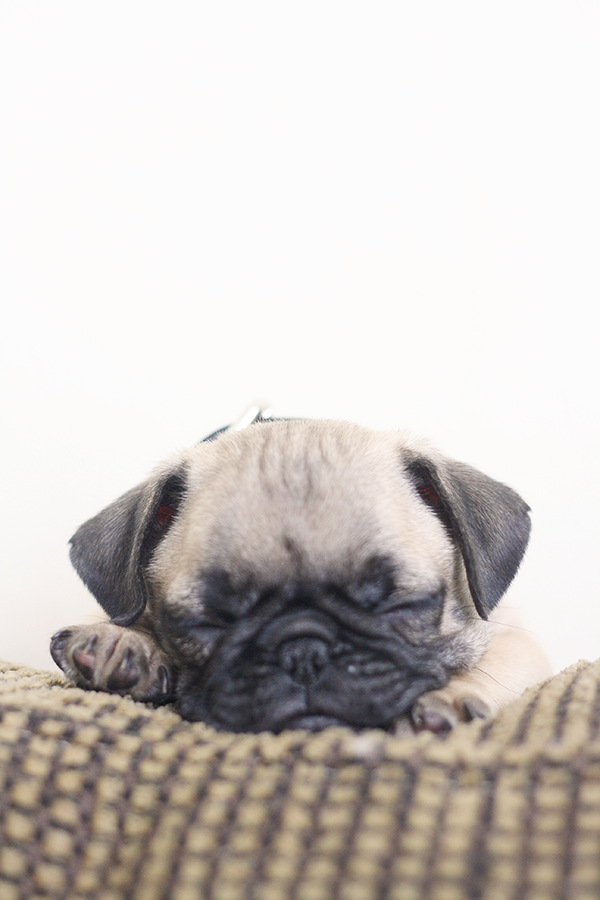 He has helped fill a hole in my heart that I had no idea was still so large.
I can't wait for all the adventures he will go on with us. And, I especially can't wait to watch his relationship with Eloise and Hazel blossom. I am a firm believer that every child needs a pet.
Are you loyal to a certain dog breed? Or, do you just search for whatever dog catches your eye at the pound or shop? Let me know in the comments!