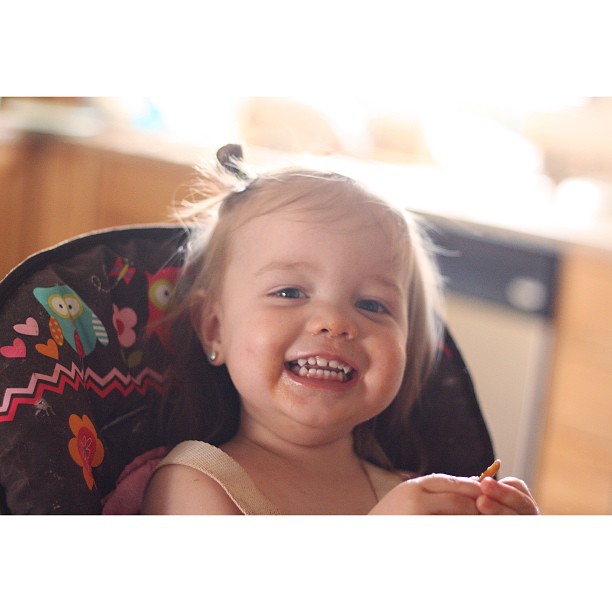 The other day, Eloise told her first joke. It was hilarious and I never want to forget it, so that's why I'm blogging it, okay?
Okay, so let's rewind a little bit.
Eloise is a huge Yo Gabba Gabba fan. Like, I mean HUGE. She talks about it all the time and will love you forever if you watch it with her. The only problem is, there are only two seasons of YGG on Netflix (what the crap), so she has seen all of the episodes numerous times thanks to my pregnancy and now her baby sister (also maybe a mixture of me being lazy, but whateva).
So, okay. The girl loves Yo Gabba Gabba, has seen every episode more times than I should probably even admit to, and knows every song. Right.
Lately, her favorite song has been "I love flowers" by Foofa (her favorite character, by the way). She sings it every time she sees a flower.
Here's a little clip of the song, lest you are feeling left out for not knowing such a great melody.
It really is catchy in a "what the crap" kind of way (but, isn't that how the entire Yo Gabba Gabba show is?)
Anyway. To the joke already.
Tyler was giving her a bath and she pointed to the shower and sang "I love showers" to the exact tune. Then she laughed hysterically.
My girl.
I can't get enough.