My oldest daughter, Eloise, recently dropped her nap. This was a super big bummer to me because one, I neeeeed alone time. Seriously, need it…And, two, I usually use nap time to catch up on work.
I decided that, instead of whining about it, I would embrace the fact that her ditching that precious nap meant that I now had 2+ hours to just hang out with her one on one while her little sister napped.
So, we have been doing little activities each day, and it has been so much fun to just be her and me…Giggling away and doing whatever.
For Monday's activity, I decided to finally execute an idea that has been floating around in my head…Coloring on canvas shoes.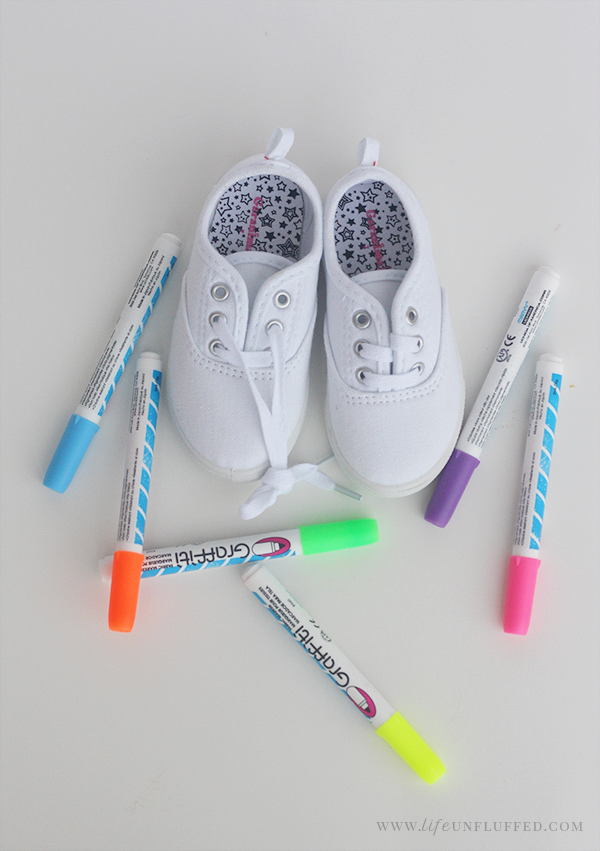 This was so much fun, you guys. All we needed to buy was some fabric markers (mine were Graffiti brand, and were just $6 at Walmart) and some canvas shoes (also from Walmart for around $6… Big spender, I KNOW!) and we were ready to get started.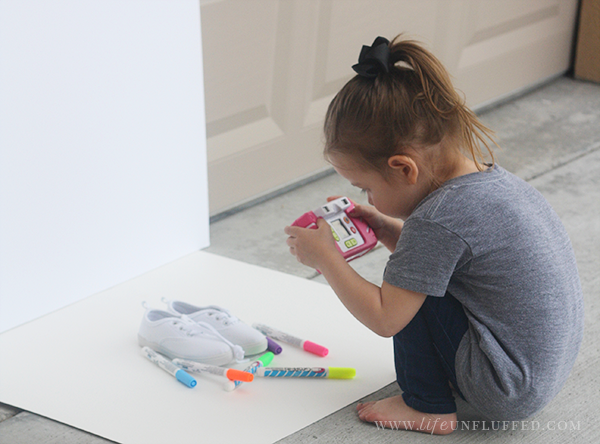 (I had to add this in here. Isn't this picture so funny? She saw me taking the above picture, and just had to get in on that! Life of a blogger's child, I guess! 🙂
Originally, I wanted to use fabric paint, but I'm glad I decided to go the fabric markers. It gave Eloise the opportunity to practice holding her pencil and focus on coloring where she wanted to. She also loved that it didn't get her clothes or hands dirty. I liked that, too, obviously!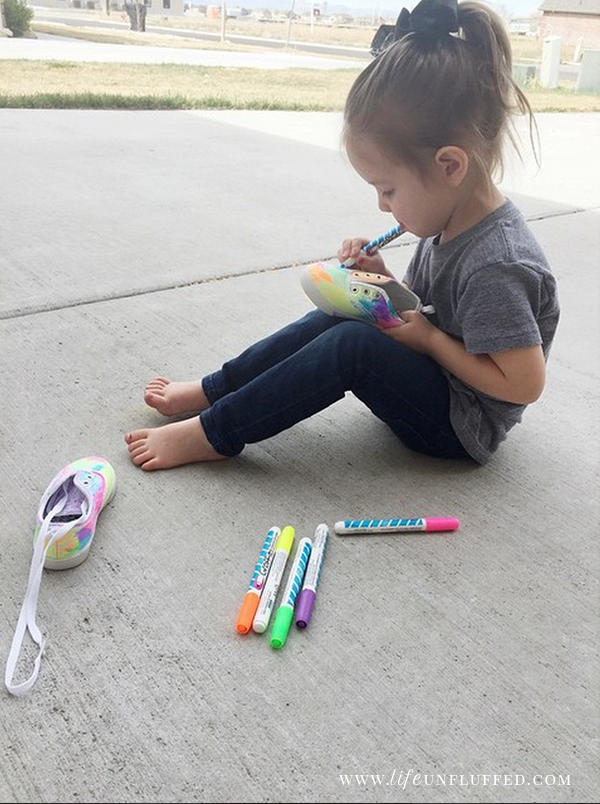 I don't think she could have been more proud of herself with how they turned out. In fact, she hasn't taken them off at all, except to sleep, since she made them.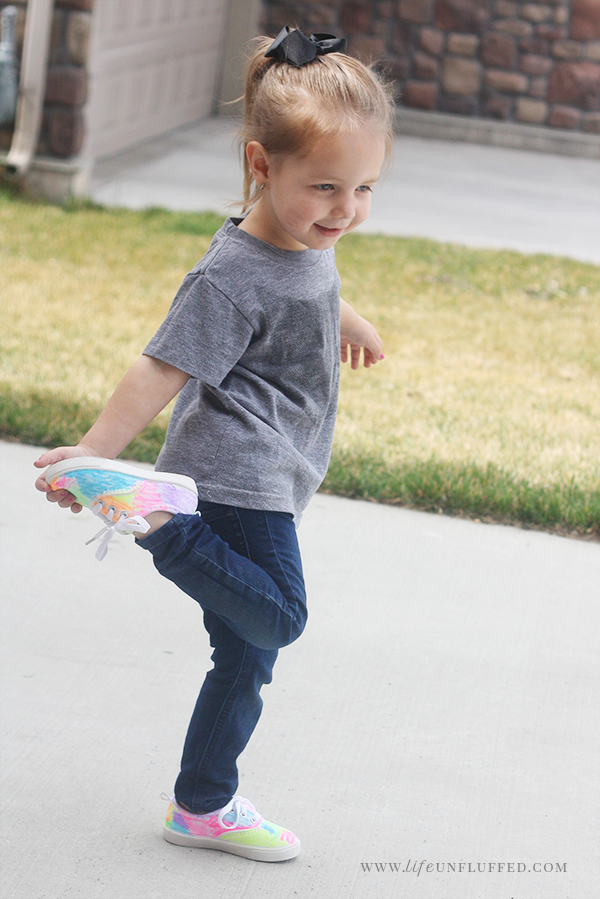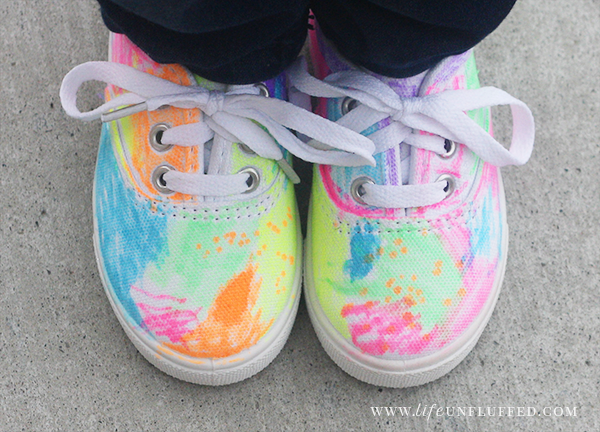 Thanks for reading! If you liked this post, feel free to pin the image below and follow me on Facebook, Pinterest, and Instagram for more fun ideas.