Merry Christmas!
First off, thank you to everyone who commented or private messaged me about our exciting news from the last post. We are over the moon excited to welcome baby number three to the family in June!
I'm planning to write alllll about this whole crazy experience on Monday, but first! I wanted to document Christmas… Because, come on. How could I not?
In true blogger AND mom fail fashion, though, I completely forgot to take any pictures (besides this first one), though. So, you'll just have to use your imagination on this one!
Since we moved into a new house, Tyler and I were a little worried about how Christmas morning would work out with the girl's room being RIGHT by the living room. Luckily, though, we came up with the genius solution to put up wrapping paper in the doorway so if the girls woke up, they wouldn't see any gifts before we were there with them.
Obviously, though–Hazel found a way under. Why wouldn't she?
By the time Eloise woke up (and woke us up), Hazel had already opened a bunch of Eloise's gifts from Santa.
Luckily, though, Santa had left some extra wrapping paper lying around, so I was able to re-wrap everything. PHEW.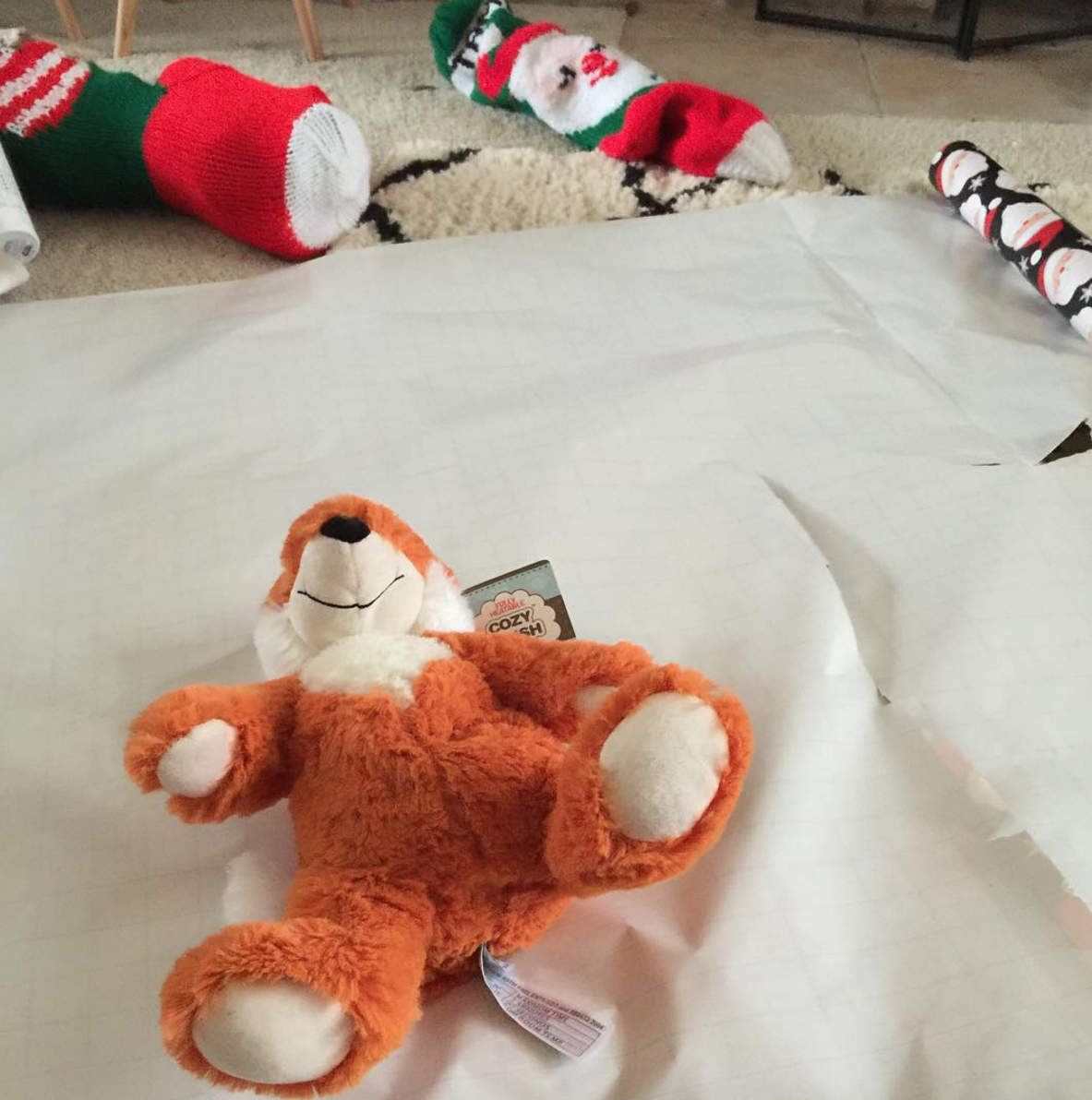 Finally, everyone was able to come in (officially), and it was just so great being here surrounded by my cute little family. The girls really wanted a Pony Surprise (Eloise) and a Kitty Surprise (Hazel) and were SO happy that Santa pulled through. They were also really excited about Shopkins, Littlest Petshop, and other tiny figurines filling their stockings (which I am completely dreading buying already. Those suckers are EVERYWHERE on the floor. Evvvverywhere.) They got a bunch more crap too, but I think I blocked it all out of my mind already!
After presents, we spent most of the day with my family just lounging around–Just the way Christmas should be.
Now it's the day after, and we all are feeling that Christmas hangover feeling reeeeal good right about now. I should probably go to bed, but all I can think about is taking that dang tree down. I'm ready for the clutter to be out of here! Am I a scrooge here?