Simon is here, and obsessed is an understatement. We are all so in love with him, and I don't think there's been a moment since he got home where someone hasn't been holding him. He is pure perfection!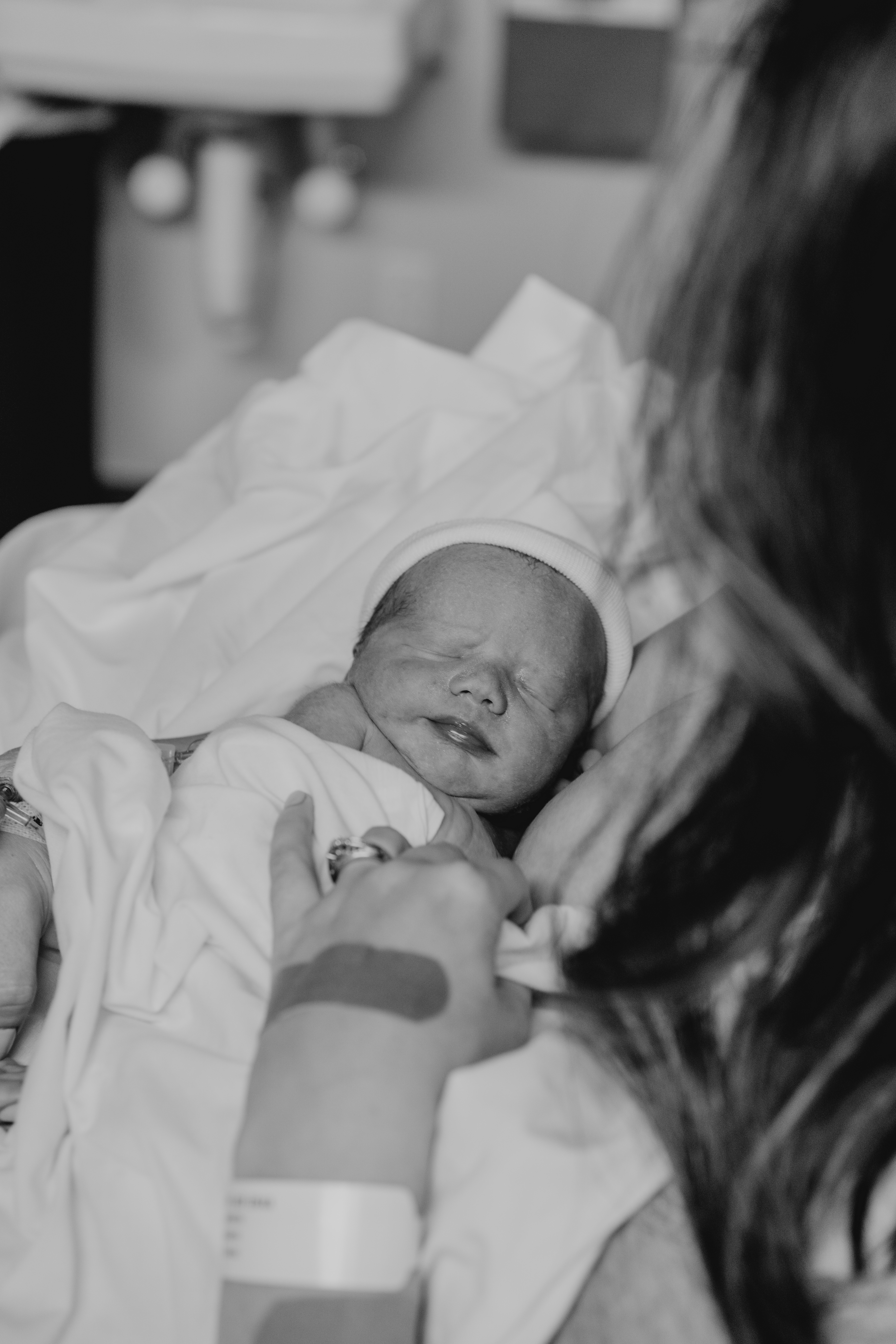 Anyway, I thought I'd sit down and write his birth story down before I forgot any important details.
__
On August 21, I woke up really exhausted. I chalked it up to pregnancy and tried to power through my day. But, I really don't think I have EVER felt exhaustion like that. Tyler sent me to bed around 7, and I slept until 7 the next morning.
When I woke up, I noticed some blood when I wiped. I didn't think much of it and just went on with my day. I took Eloise to school and then went to my OBGYN appointment with Hazel and Poppy. Poppy was TERRIBLE the whole time, and was really clingy to me. When the doctor checked me, I was dilated to a 3 and 50% effaced, which was exciting because I NEVER have any progress until I'm in active labor (usually).
After the appointment, we went to Wendy's and then headed home to cuddle a lot. Poppy really needed to be close, and I wasn't complaining!
I told Tyler she was acting like she knew something was about to happen. Then– Contractions started! I didn't really think much of them, because I was only 36 weeks along. So, I scheduled a manicure and pedicure with Eloise and Hazel as kind of a last little "girls day" before we had a baby in a few weeks.
As I was getting my nails done, contractions picked up and I was pretty sure I was leaking fluids. So, I texted Tyler to meet us at home.
When he got home, contractions started picking up and fluids kept on leaking. So, we frantically rushed to get everyone packed and we headed to take the girls to my sister's house so we could go get checked at the Hospital.
Once the girls were dropped off, Tyler and I stopped and got McDonald's because that's what we always do before a baby! I was too nervous to really eat, though. So, I ate a few fries and called it good!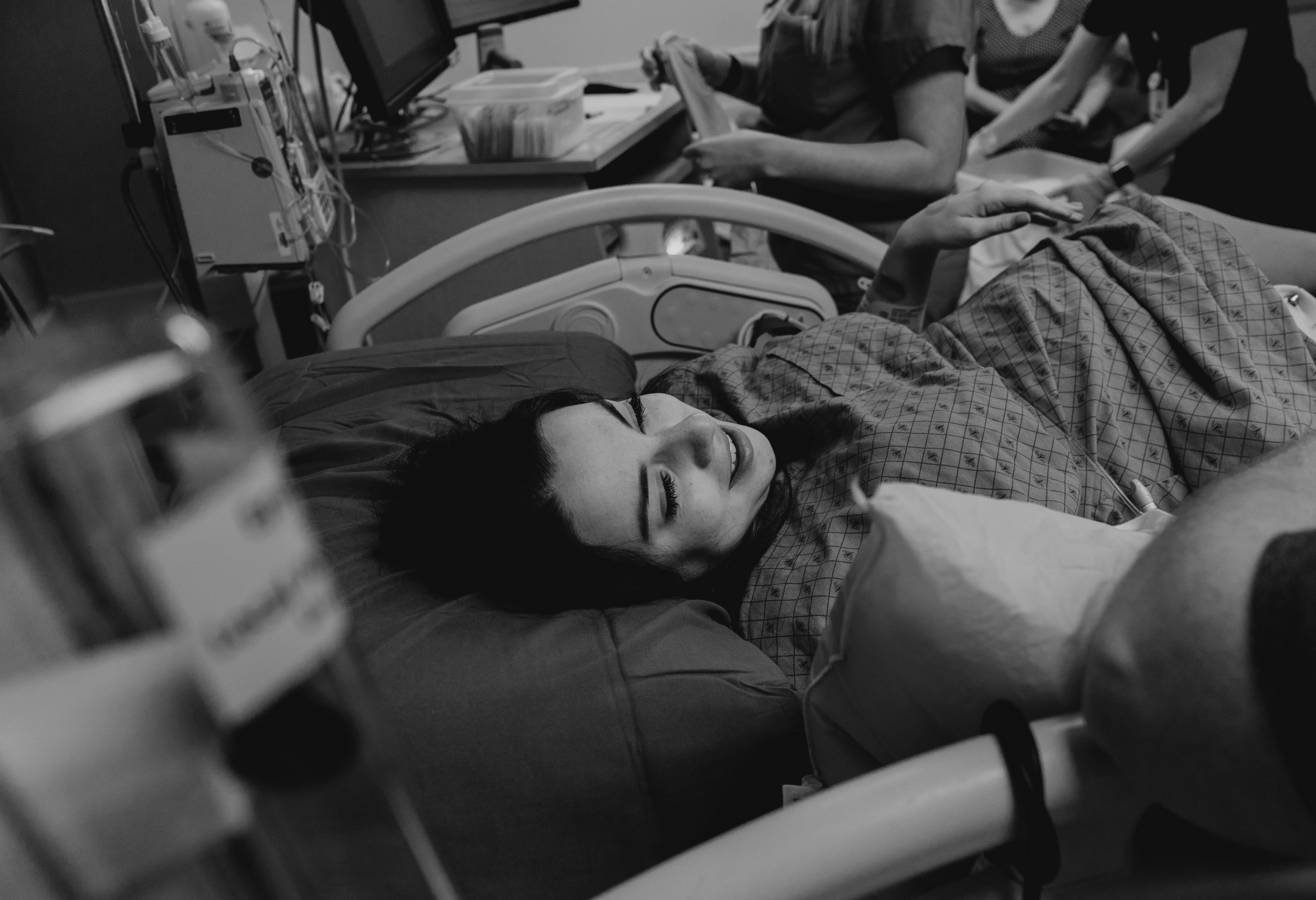 When we got to the Hospital, not one believed me that I was having contractions or leaking anything. Since I was bleeding, the tests kept coming back inconclusive. They sent me for an ultrasound to check fluid levels, and they were right on the cusp of being normal and needing to deliver. So, they decided to admit me overnight to watch and see if I lost more fluid. Thankfully, my doctor came in and checked me and let the nurses know that I WAS in labor and to just let me labor until morning when he would come back and break my water.
Honestly, the whole night was kind of a blur. I was tired, but couldn't sleep because I was too nervous and excited. I was worried about what a 36 week baby would be like (the nurses warned me he would need to be watched closely and possibly need NICU time)… But, thanks to my mom, Tyler, sister, and our birth photographer, I somehow made it through the long night.
By the time my doctor came to break my water, I had been up over 24 hours.
Around 6am, it was time to get ready to push! My doctor came in and was getting me all set up and we were all just laughing so hard because my ankles kept bending and my legs were so heavy from the epidural. I kept slipping off the stirrups and (being up so long) I thought everything was just really funny.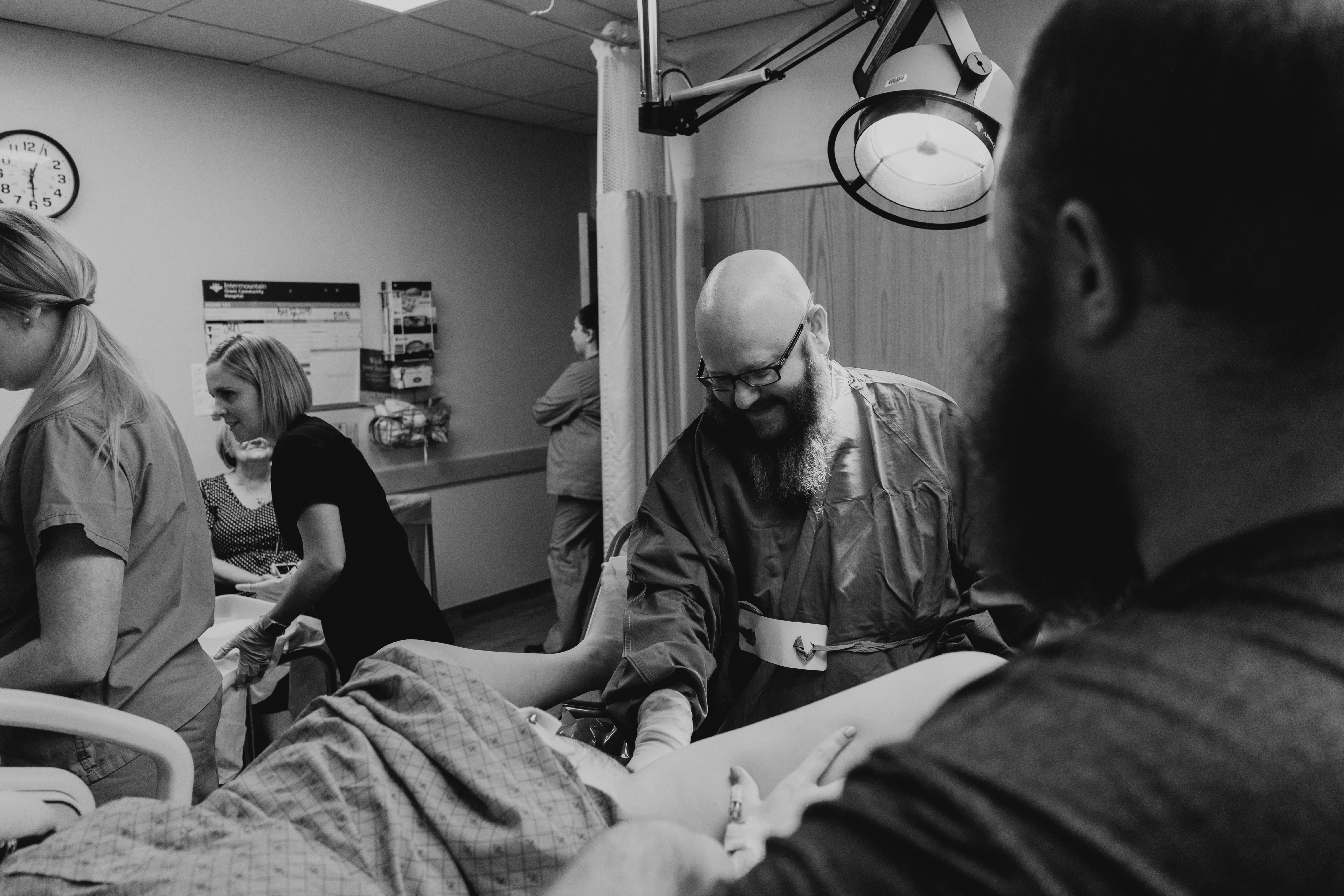 So, I was laughing so hard. Which made everyone in the room laugh, too. We really couldn't get ahold of ourselves and were all just hysterically laughing. Even the doctor and all the NICU nurses and respiratory therapists who were attending the birth (as precaution). My OBGYN told us to just keep laughing, because the laughs were actually pushing the baby out!
At that point, I asked about whether or not he had hair (he did!) which made us all laugh even harder because I had seriously been stressing half the pregnancy about it.
It was amazing to look around the room and see so much JOY. None of us could wipe the smiles off our faces and I was simultaneously laughing at crying at the same time. I couldn't believe our baby boy was about to be here!
With one big push (and a lot of laughing before hand) he was out!
Our baby boy was finally here. And he was born into so much happiness. He really brought all the sunshine that day!
He was quickly whisked away by the respiratory therapist and they did all their little tests on him next to me. I was dying to hold him, but knew that since he was so early they needed to be extra careful with him.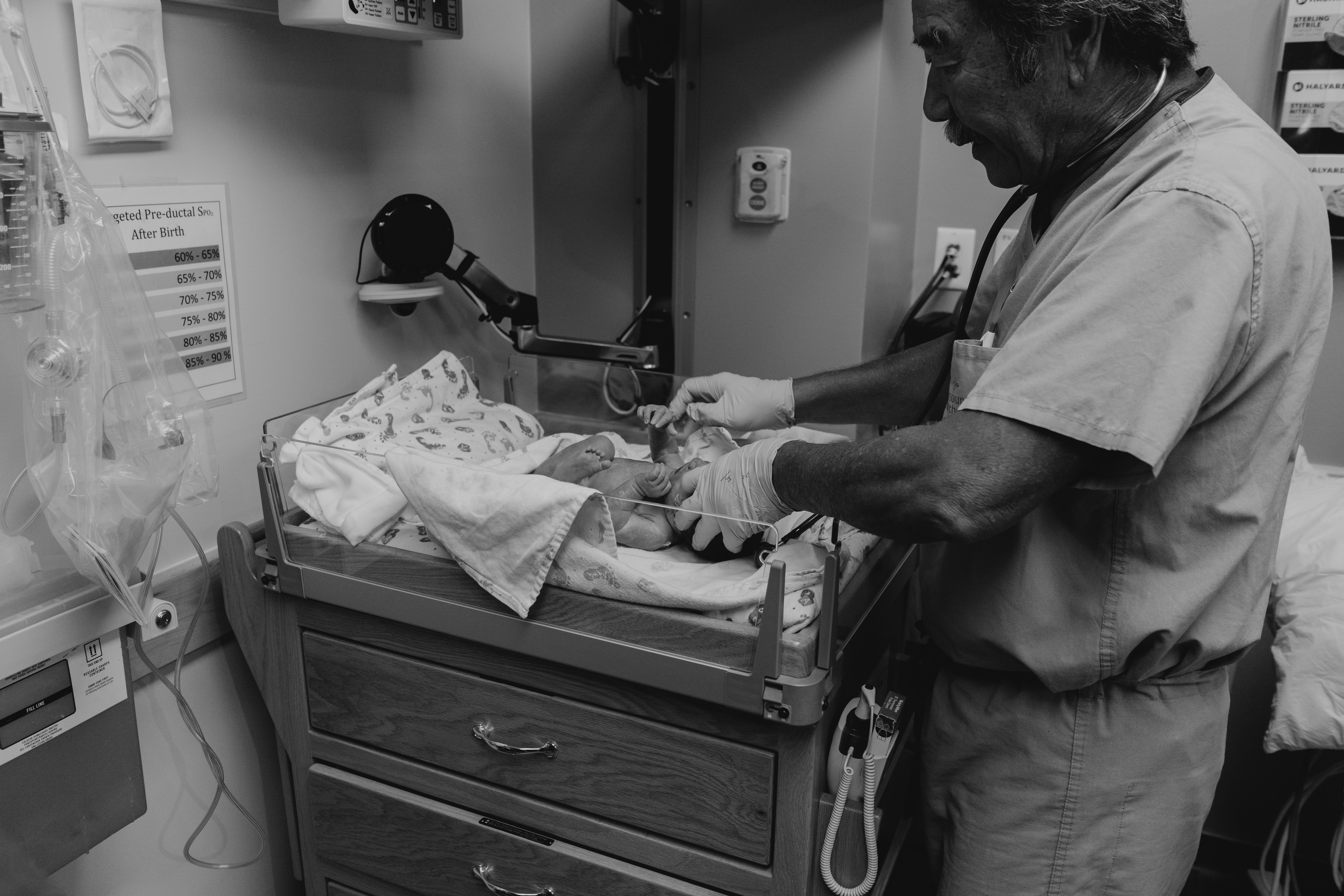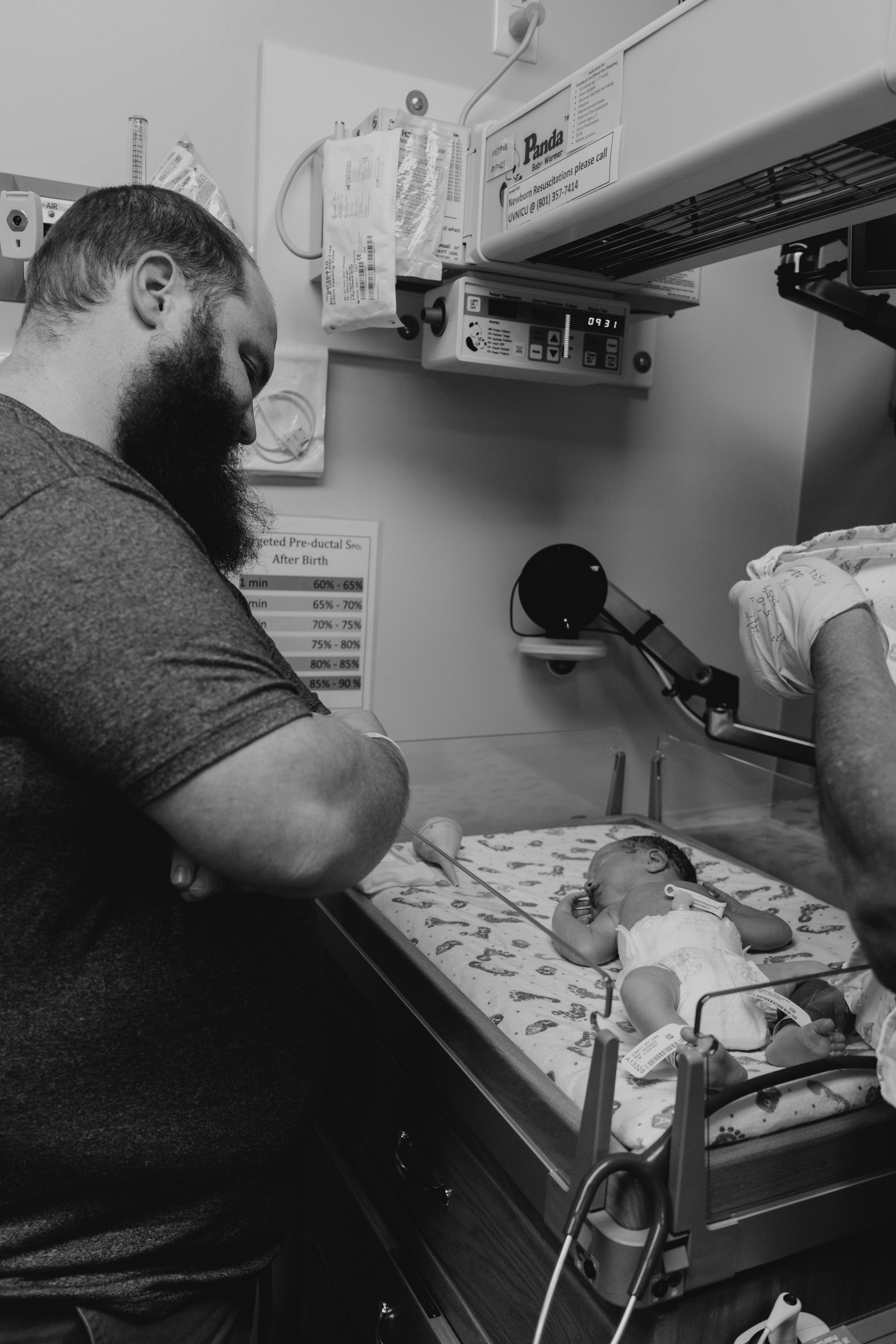 After what seemed like forever, they told me that they were surprised he didn't need any interventions and that he looked perfect.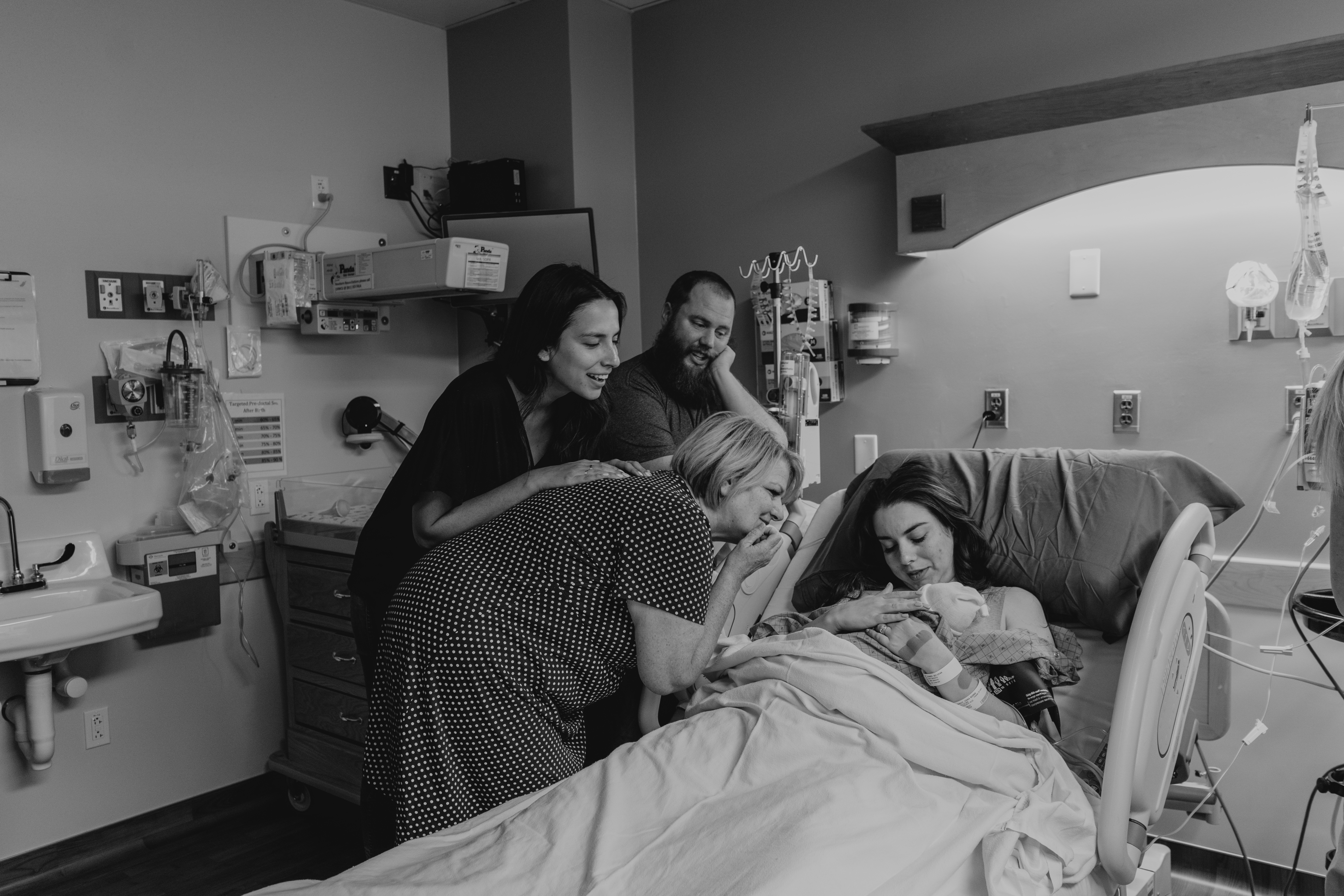 Simon Jack Senneff was born on August 23 at 6:08 am
5 lbs 10 oz, 18 in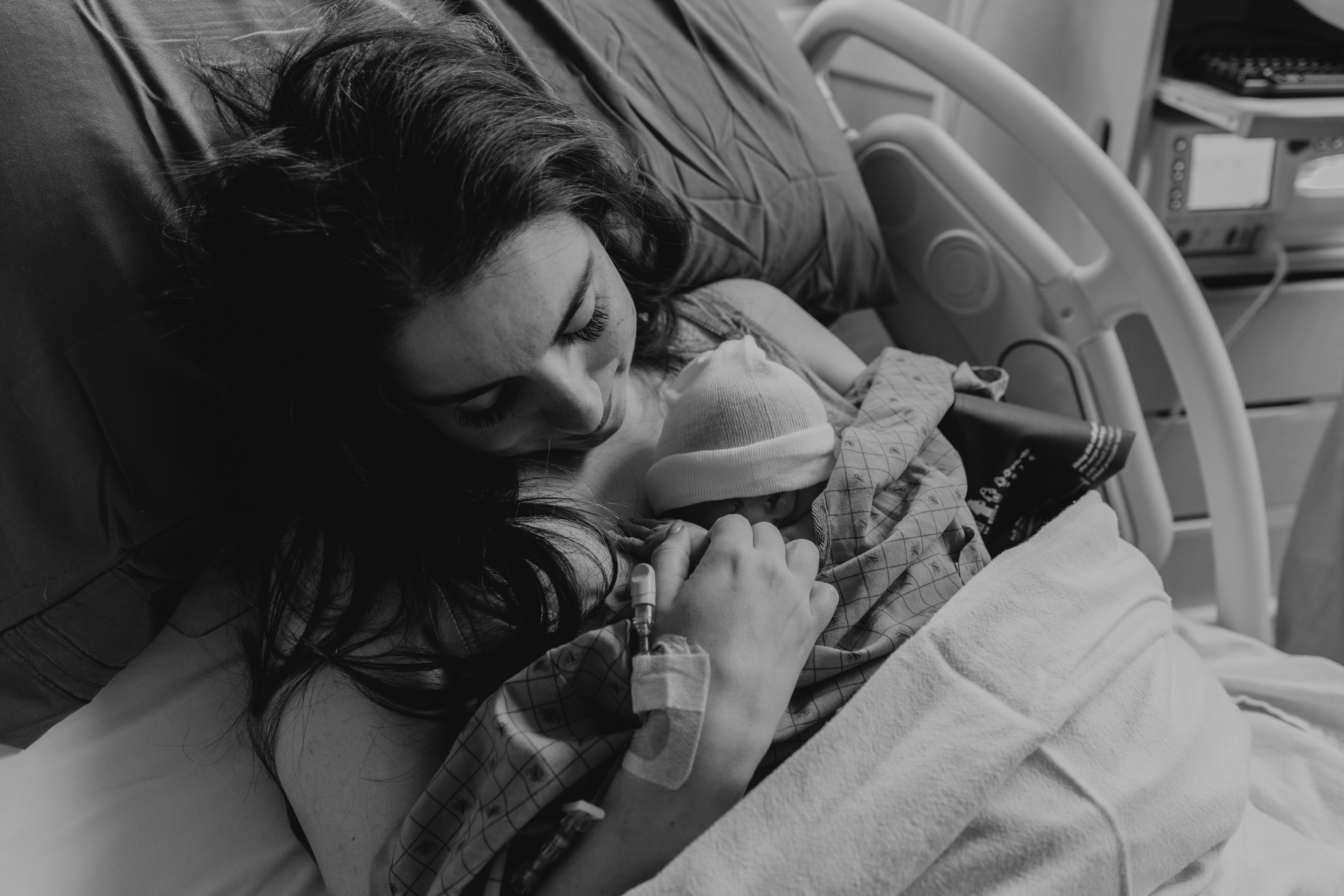 Our tiniest babe yet.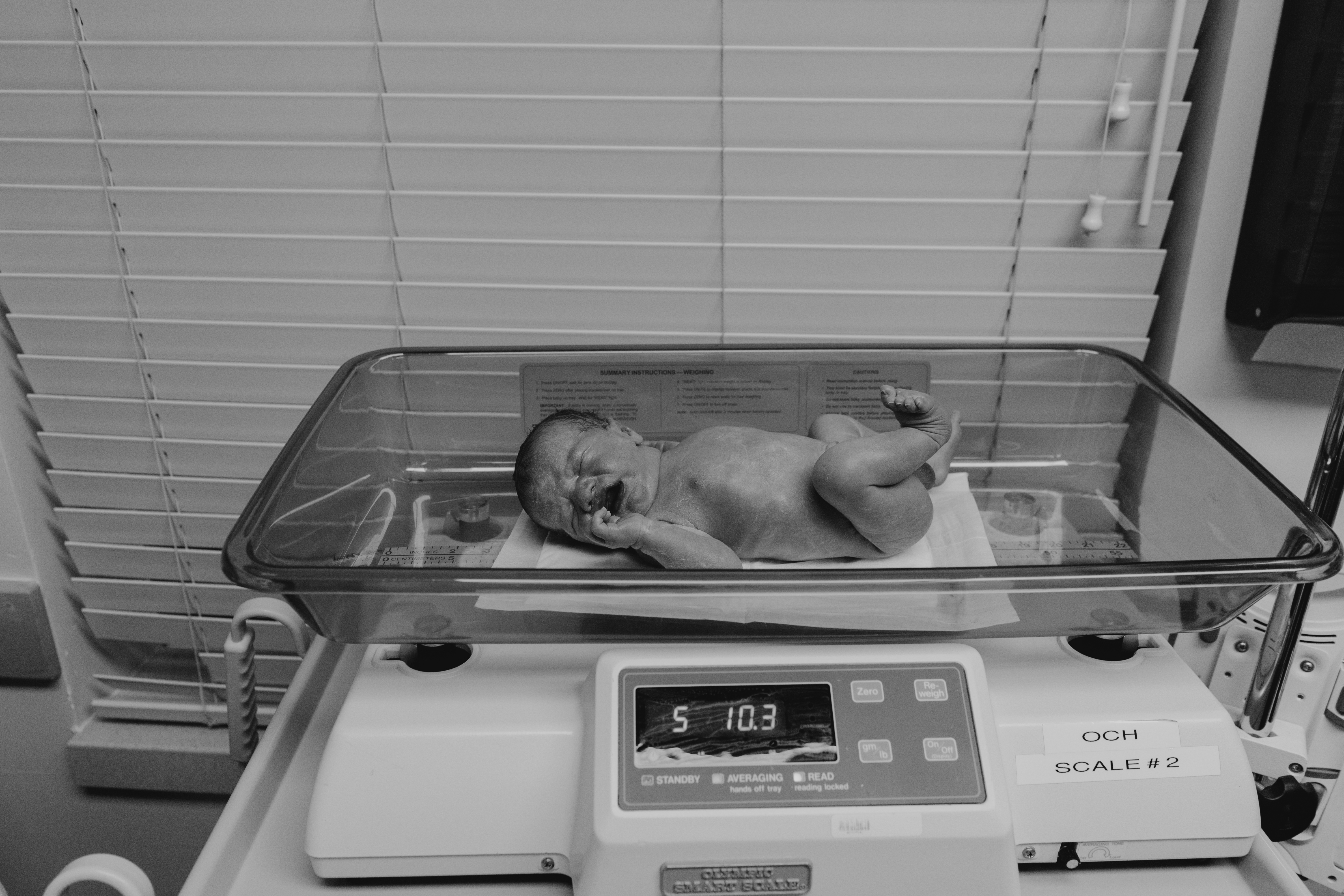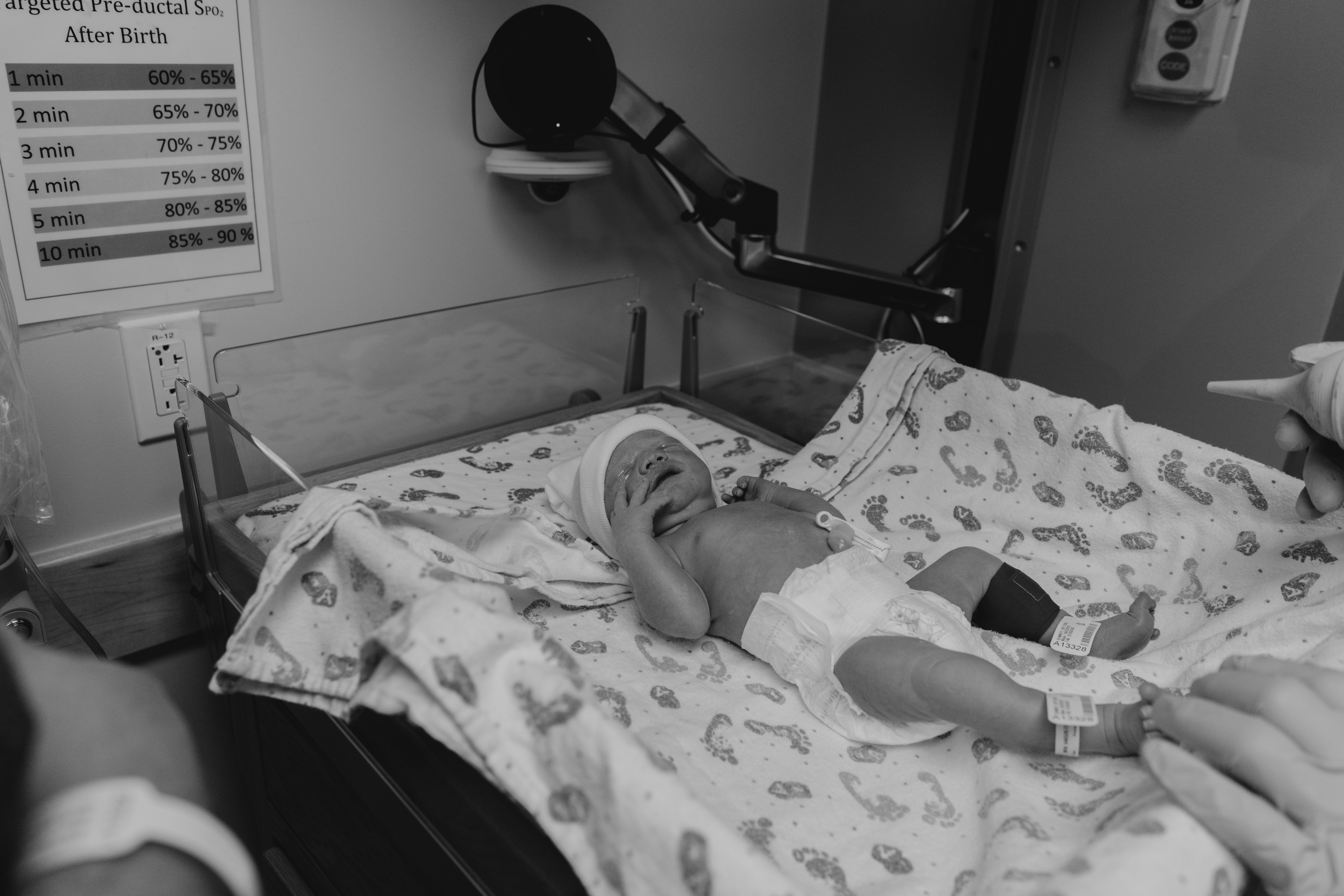 He is a champion at eating (despite the warnings from our lactation consultant and nurses), and just the cuddliest little guy ever.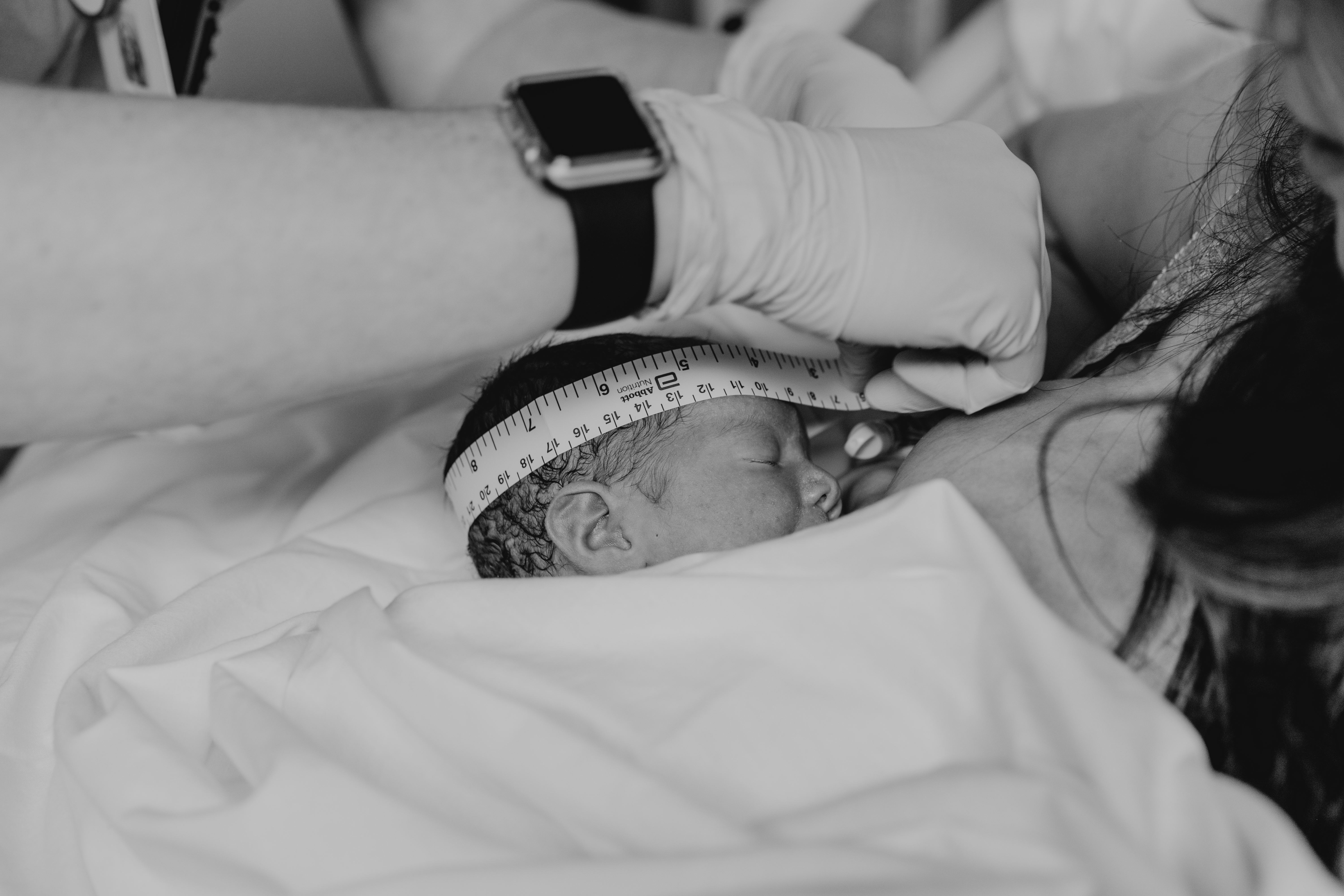 It felt amazing to see the girls meeting him because, finally, our family is complete!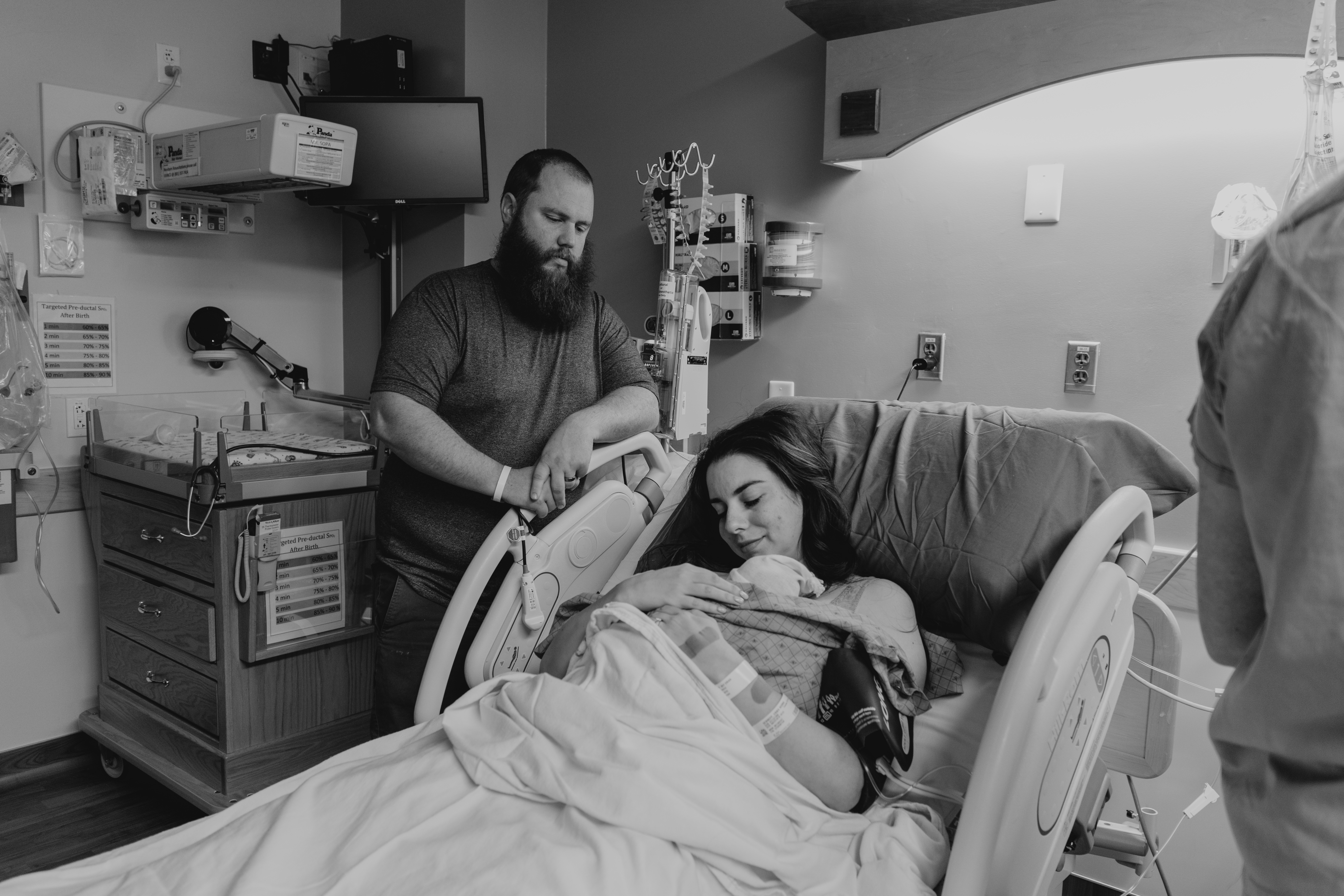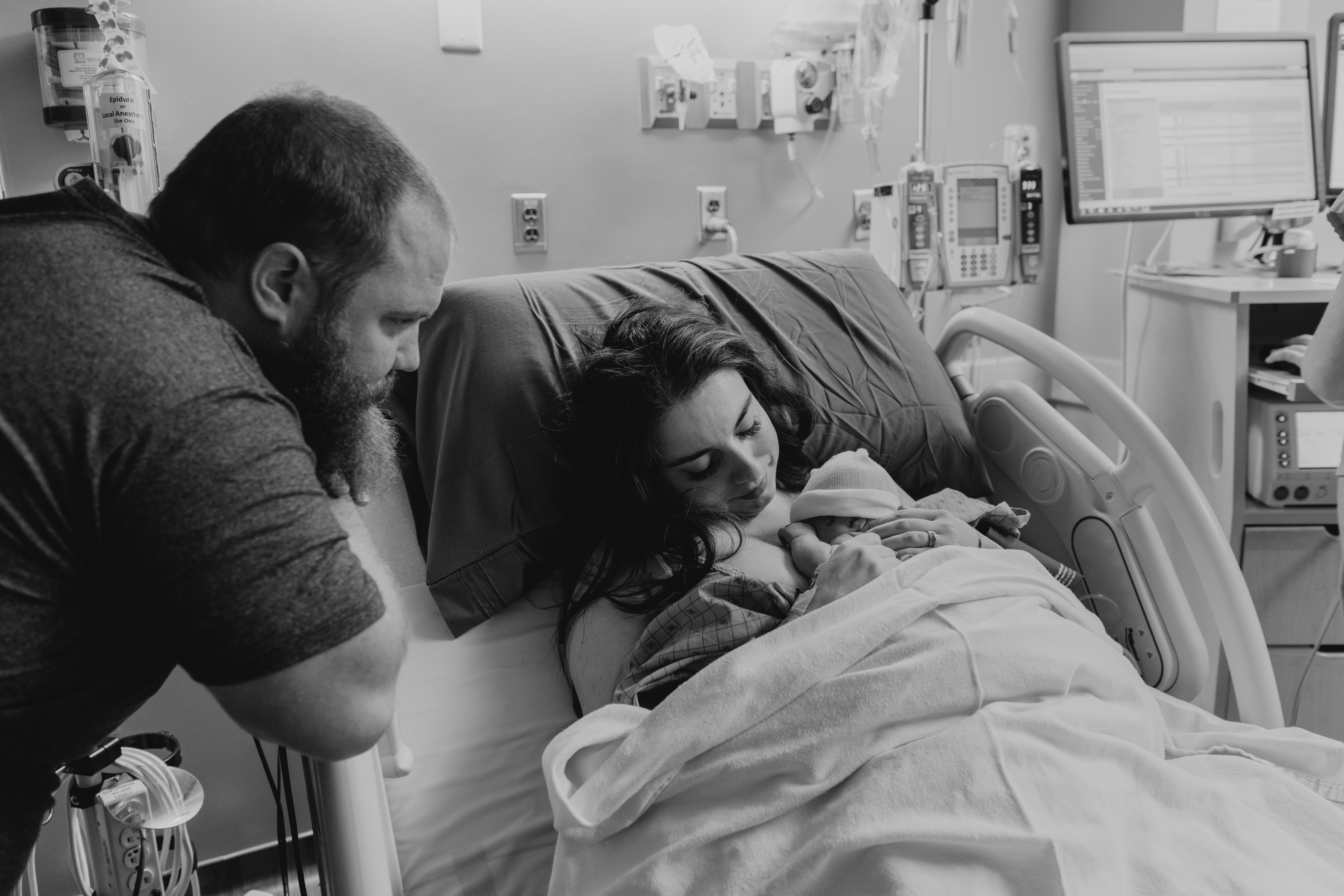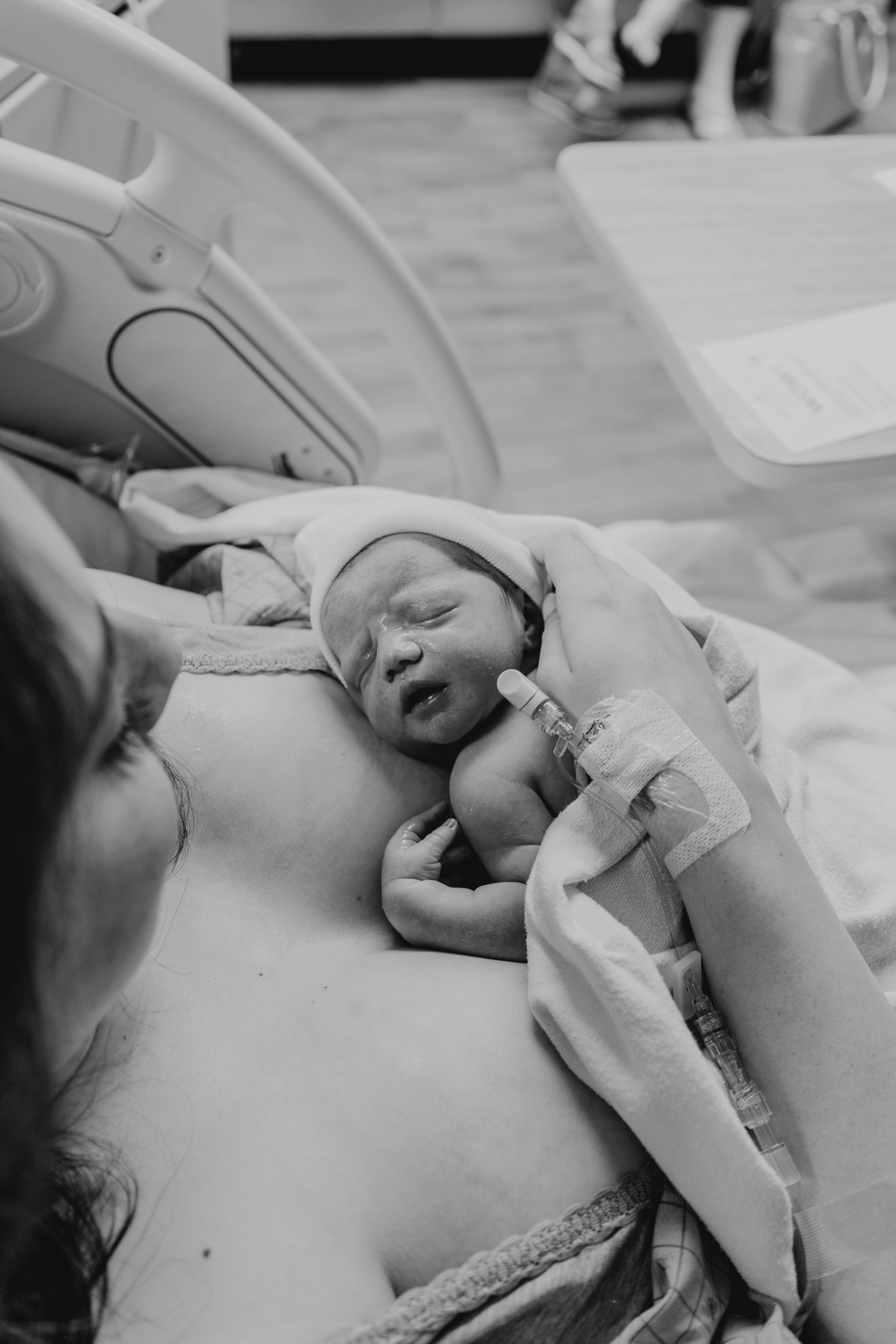 Big thanks to Jackie Stuver Photography for the gorgeous pictures!
Read Eloise's birth story HERE
Read Hazel's birth story HERE (and HERE for pics)
Read Poppy's birth story HERE