I've been super obsessed with Pinterest again lately. I swear, it goes in waves.
One month, I completely can't stand it–And then the next? I love it again and just can't stop pinning. Can't stop, won't stop! You can follow me HERE (shameless plug).
Anyway, my pins of choice these days have been blogging related (on a private board, is that selfish? Probably)… I have become immersed in reading about all things blog related. Mainly, I've become a little obsessive about reading blogger's income reports. That's a thing. I SWEAR! (the most inspiring reports to me, personally, were found on Blogging on the Side and Pinch of Yum). I had no idea that blogging could be so profitable for people who hustle like crazy.
But, here's where I have an issue.
I don't hustle like crazy. Actually– I'm kind of an airhead blogger, as you've probably gathered. And, I know lots of other lifestyle bloggers who fall from the same tree. People who WANT to be successful bloggers, but just really don't even know what the crap they are doing. Blogging takes a ton of time and a lot of effort for something that doesn't provide instant gratification.
So, I'm here to start a blogging experiment to see if there's any hope for us. This experiment will take us step-by-step on how to grow a blog. It'll include monthly income reports (which, so far, let me tell you, we are at $0!..Off to a great start, obviously)…And, I'll even probably include a few posts about how I feel like I'm not getting anywhere and want to quit this experiment.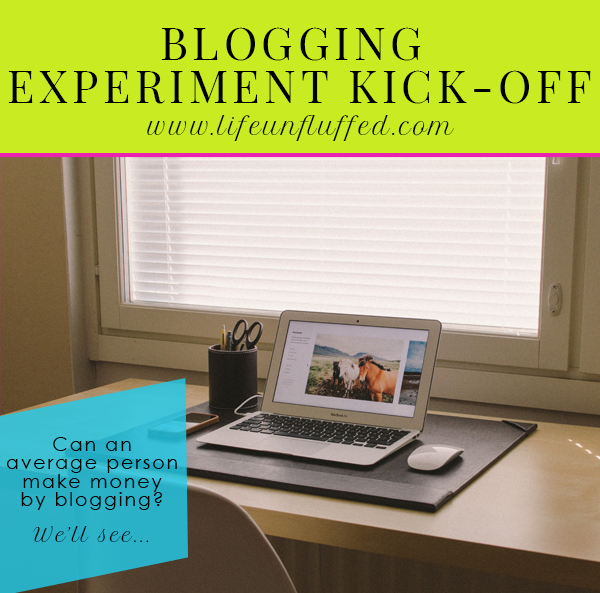 Wish me luck!…And, be sure to comment if you have any tips for me!