This shop has been compensated by Collective Bias, Inc. and its advertiser. All opinions are mine alone. #NurseryMusts #CollectiveBias
Hey everyone! Long time, no see — right? This pregnancy has been killing me! But, I think I'm finally on the up and up. Maybe. I hope.
Anyway, as a lot of you know, we are starting from scratch with this baby! We were sure we were done having kids after we had Hazel 3 years ago, so we sold every single baby item that we owned. We have no baby items at all. Not even clothes. To say it has been an adventure to re-buy things would be an understatement! There have been so many new and awesome baby products made in the last few years, that it is hard not to get side-tracked when buying the essentials. It has been so overwhelming! Finally, I just had to make myself a check-list of things this baby had to have, and then just go from there. I've included a printable of that checklist at the end of this post!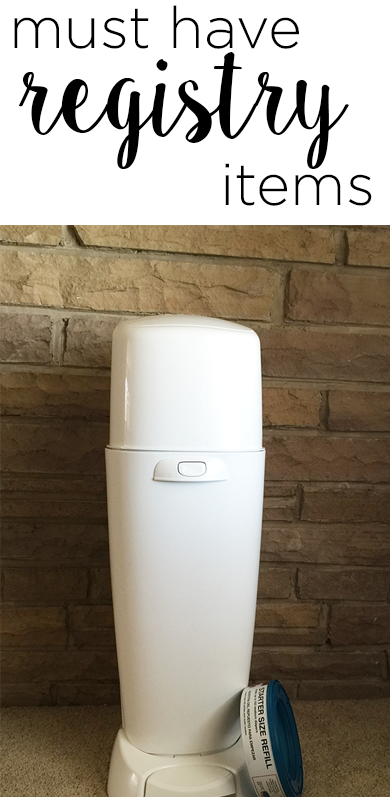 For now, though– I wanted to tell you about a product that has changed my life these past few weeks. Okay, okay, maybe that is a little bit dramatic. But, guys! I watch my niece Zoe 3 times a week at my house, and the Playtex Diaper Genie Complete has been a life saver at wrangling her dirty diapers and keeping the smell away from my super pregnancy nose.
Really, after watching her for a day, I knew I needed something to help control all the diapers. With my girls, I just used a normal trash can, but there was no way my morning sickness would let me get away with that this time. I honestly can't ever imagine even going back to using a normal trash can for diapers!
Here are a few fun facts about the Diaper Genie Complete:
The Diaper Genie Complete is the most advanced Diaper Genie system there is! You can't find anything better.
The Ultimate Odor Lock system features a 7-layer refill bag with double Air-Tite® CLAMP. I cannot even TELL you how much this feature has saved me from running to the bathroom to throwing up! I told you, this pregnancy has been hard! 😉
There's a built-in carbon filter that helps to absorb and lock in strong diaper odors. Again, a life-saver for me this pregnancy!
This is Diaper Genie's easiest system yet. It has a foot pedal for one-handed diaper toss and it's just the right height for an easy no bend diaper toss. Plus, changing the bag is so easy with the new front tilt bin.
Diaper Genie Complete holds up to 270 dirty diapers. What!
Setting up the Diaper Genie Complete was a breeze! All I had to do was click a few pieces together and add the bags, and waaahla. A sleek (and slim!) diaper pail. I am excited to add this to my little gal's nursery. For now, though, it's in my living room and I love that it isn't an eye sore.
I know, I know! You want to run out and buy The Diaper Genie Complete right now, don't you? Luckily, Target makes it simple because they're your one stop shop for baby supplies! Plus, they are the #1 spot for your baby registry.
I found the Diaper Genie Complete right on the diaper isle, next to the wipes.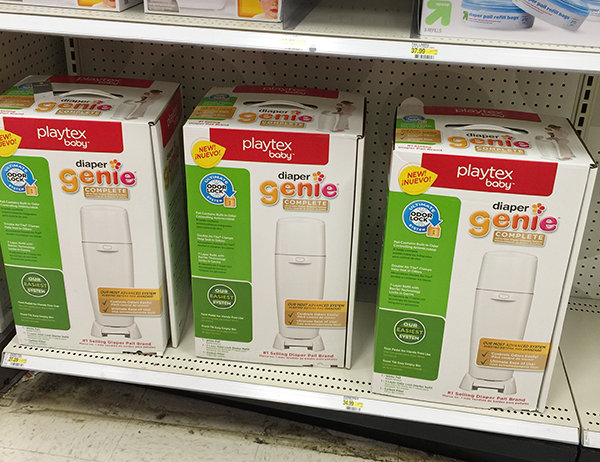 While you're in the baby section, though, be sure to grab some Playtex Nurser with Drop-in Liners, too! It has been an adventure trying to get my niece Zoe to eat while her mama is away at work, but these bottles have changed eating time for the better! She now loves to eat and doesn't hold out on me until her mom returns anymore. I couldn't recommend these bottles enough! Playtex baby items really do make for better beginnings.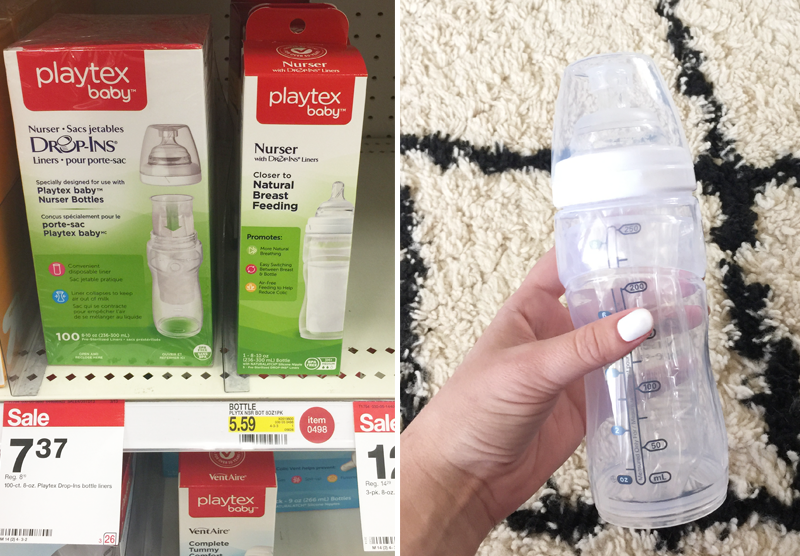 Click the image below to download my baby registry checklist. I left two blank spots so you can add a few items of your own.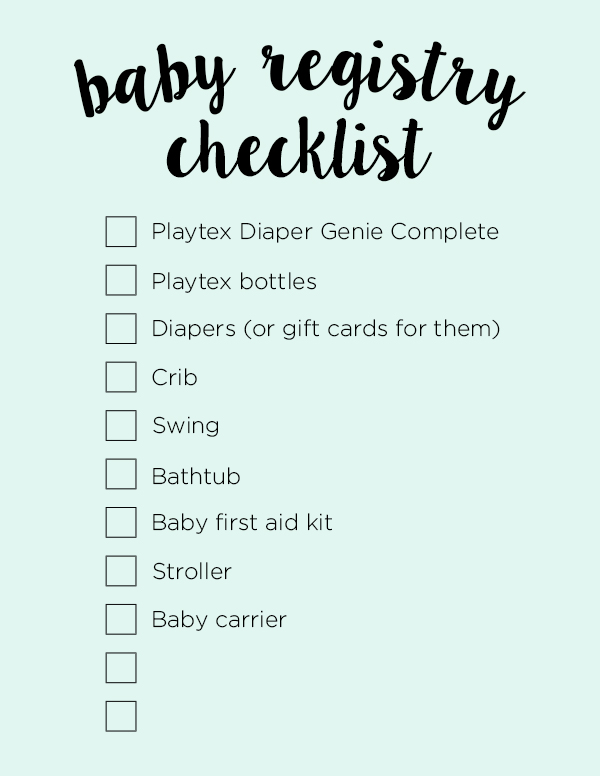 What registry items can you not live without? Is the Playtex Diaper Genie Complete on your list?