I originally had a gender check ultrasound set at my doctor's office for January 7, but I just couldn't wait any longer to find out what baby #3 was going to be!
For some reason with this pregnancy, I am SO impatient.
So, I did what I do best. I googled for elective ultrasound places near me and was super excited when I found Fetal Fotos! They do gender checks starting at 14 weeks, so I just HAD to make an appointment. I had to.
Everyone I talked to before my appointment this morning guessed girl, except for people on Instagram and Eloise, who wanted a boy just solely to name him Hermie. As for my guess? I was going back and forth between girl and boy, but finally, before the appointment, decided I was 100% positive it was a girl.
And you guys, this time I was right! I have NEVER guessed right on any of my pregnancies. So this is huge and I feel like I deserve a metal for being so in tune with my uterus. Or something.
Walking into Fetal Fotos, I was super nervous, but also really excited. Tyler was giddy and totally ready to find out as well. We made out final guesses (he guessed boy, which, remember from my spoiler above? He was WRONG!), and walked right in as that geeky couple who is 10 minutes early.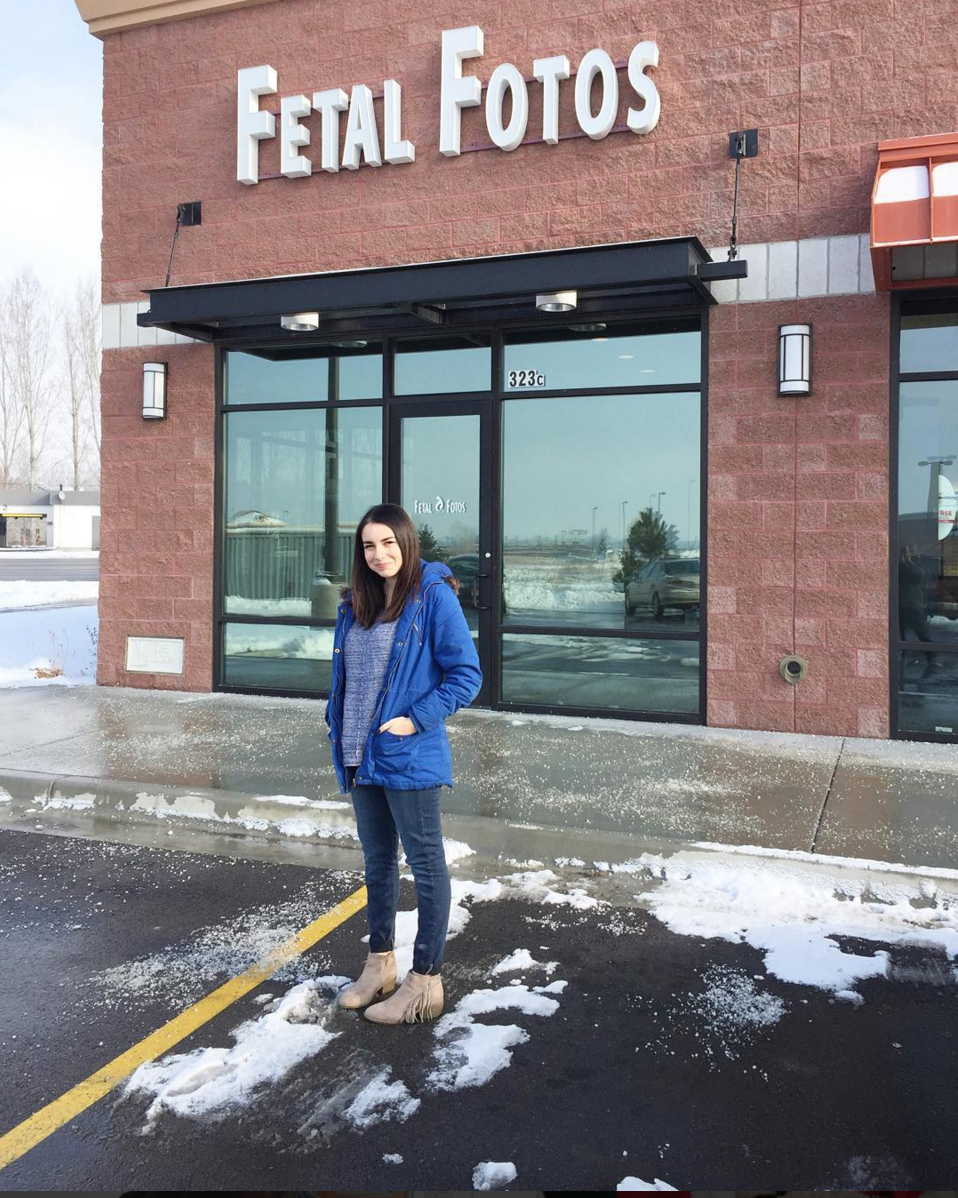 Once inside, I was super impressed with how cute the place was. I wasn't expecting that at all! They have a little shop inside with the cutest baby items ever. I was so anxious to find out what this baby was, just so I could browse that section a little bit closer!
As we sat there, Tyler read me baby names from a book. We laughed at a few, and actually ended up liking one of them. So, we'll see. Maybe we will owe naming rights to Fetal Fotos? I don't know!
When it was time to go back, I was ready! I couldn't wait to see our little baby up on a big screen again.
So, I laid down the the (REALLY COMFY) bed, and waited for my cute babe to pop up on the screen.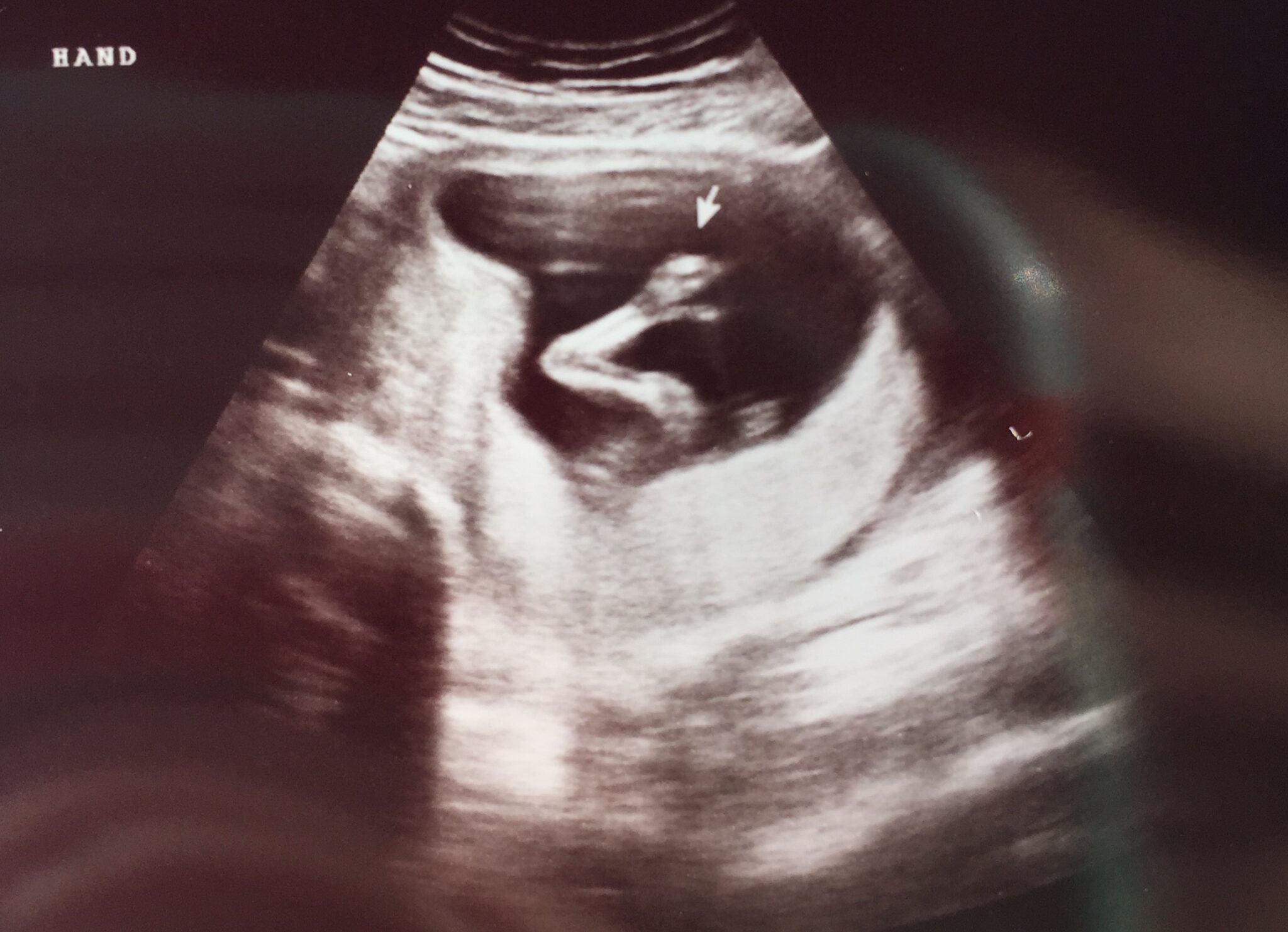 When it finally did, I fell in love all over again. It was so cute and had the best little profile. At one moment, I thought I was going to pass out from cuteness when the baby yawned. I mean, come on! Cutest thing I've ever seen. The other cutest thing I've ever seen is when the baby waved at us (above)…Isn't that just the cutest!?
Then it was finally time to take a look at the gender.
And…
Nothing. My baby decided to sit on its feet and not move. AH.
Luckily, the tech had some tricks up her sleeve, and after a few minutes of me jumping (whew, that was a workout quite different than my usual couch sitting), the baby gave us a tiny little peek.
It's a girl!

We are so ecstatic to bring a third girl into our family!
When we told Eloise and Hazel they were having a little sister, they both hugged each other, cheered, and danced out of excitement. It was the best, and totally reinforced that fact that we LOVE having little girls in this family!